A big-eared pooch named Tiny reached the conclusion of his harrowing rescue story just one week after he narrowly avoided euthanasia at a Philadelphia shelter. A couple read his incredible story and were reminded of their previous dog who was also rescued just before being put to sleep. They fell in love with Tiny's goofy face, and together the three of them have embarked on their new lives together. It's a heartwarming happy ending that almost never happened.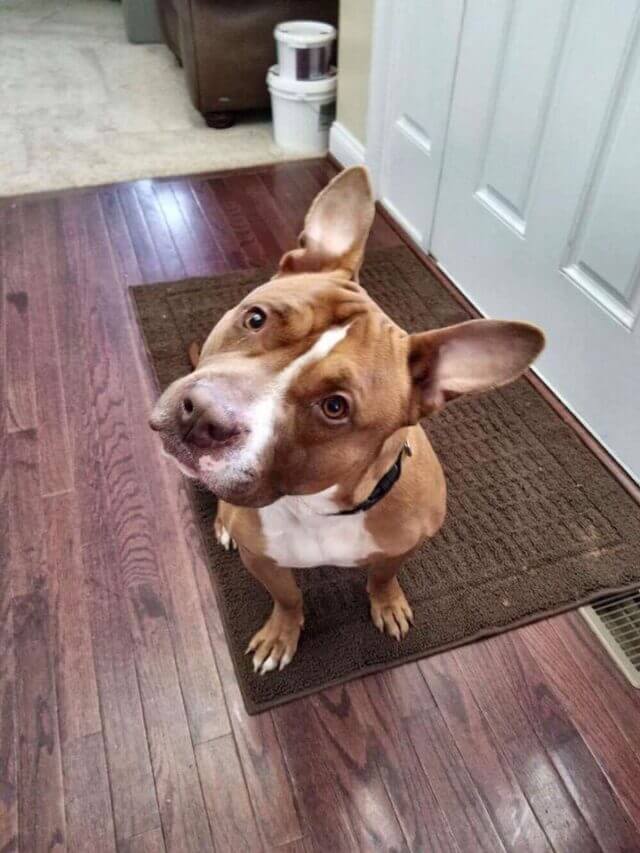 Tiny found himself in the custody of the Animal Care and Control Team of Philadelphia (ACCT). As is the practice of many open admission shelters that are forced to place time limits on the pets in their care, ACCT sends out emails with photos of at-risk animals to local rescue groups.
It was through one of these emails that Candace Scheirer first laid eyes on Tiny. Scheirer is president of Noah's Ark Rescue Project and Sanctuary (NARPS). Much like Tiny's future adopters, she fell for him the moment she saw his blocky, red head and soulful eyes.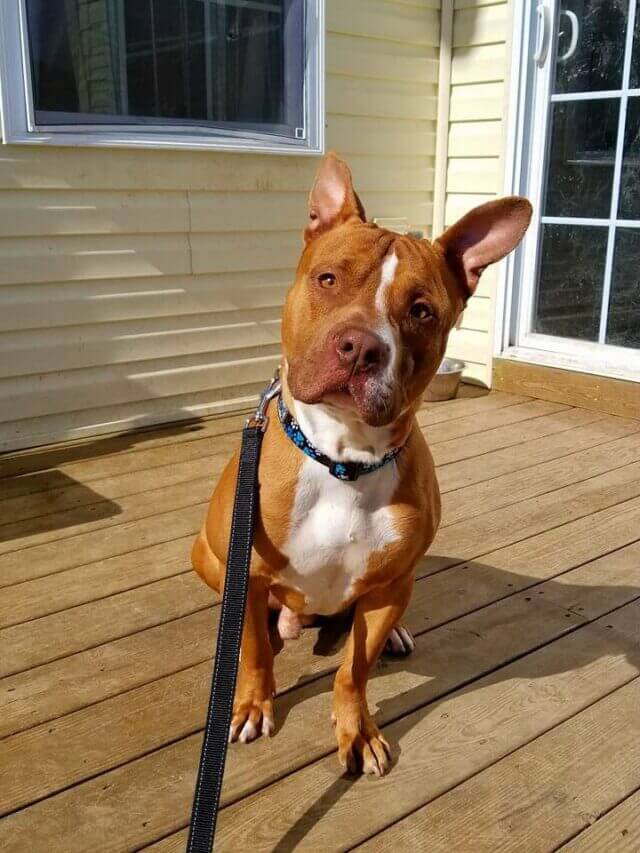 Knowing that Tiny was already scheduled to be euthanized in just a few days, Scheirer emailed ACCT and asked to meet the special pup. She told The Dodo:
"I got a phone call from the lifesaving staff [at ACCT], saying that Tiny is still there, but he is declining and he's not doing well. I said, 'OK, I'm working on trying to find an exit plan for him. I do want him — I'm working on it.'"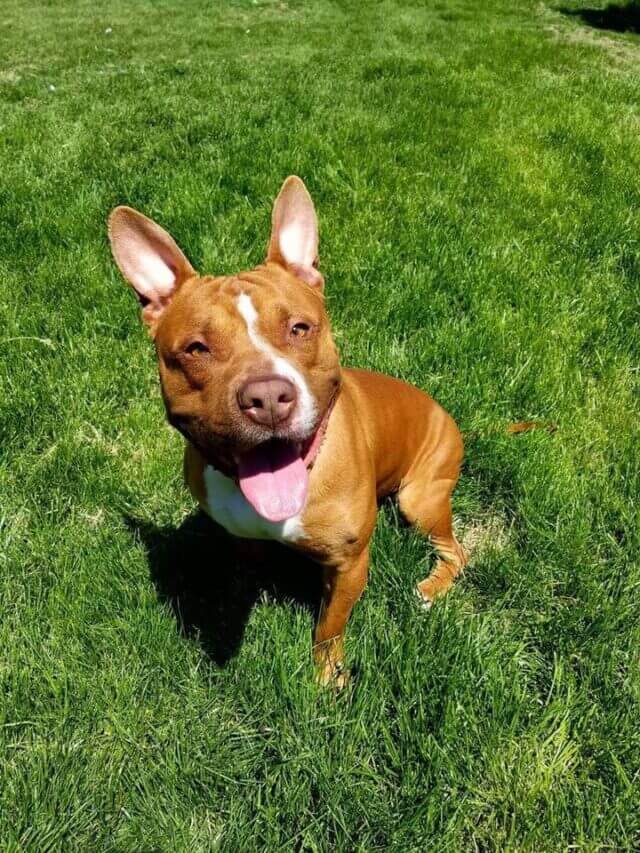 But somehow the lines got crossed. On the day that a volunteer for the Noah's Ark Rescue Project arrived at ACCT to assess Tiny, she received the devastating news – he was already dead or soon would be.
When Scheirer received the shocking call from her volunteer, she immediately contacted ACCT. Tiny had been given a powerful injection of sedative to prepare him for euthanasia, but thankfully, the second, life-ending injection had yet to be given.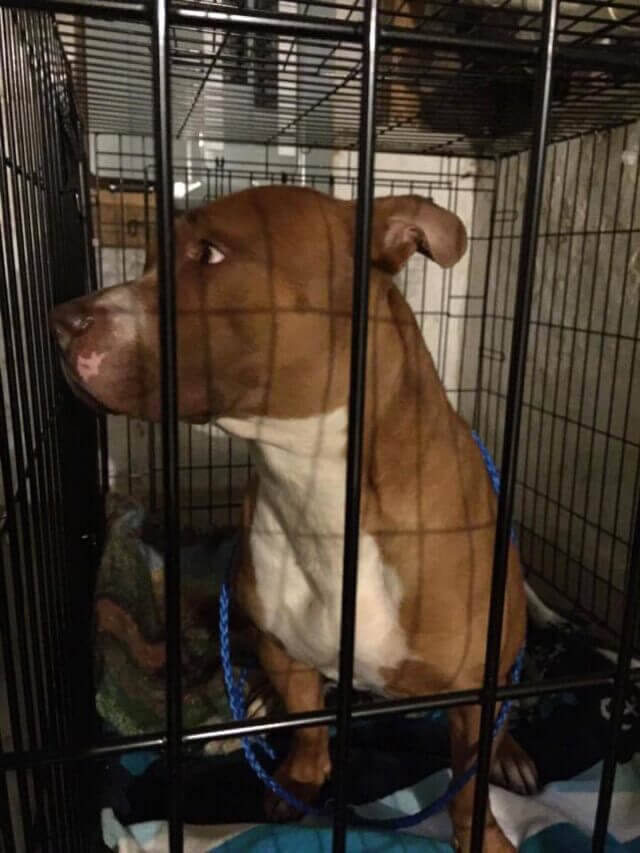 Scheirer explained that she still wanted Tiny, and the volunteer was able to liberate the tranquilized pooch from the shelter and transport him to a temporary foster home.
'The rest of the day, he was pretty out of it," Scheirer said. "He was pretty much unconscious."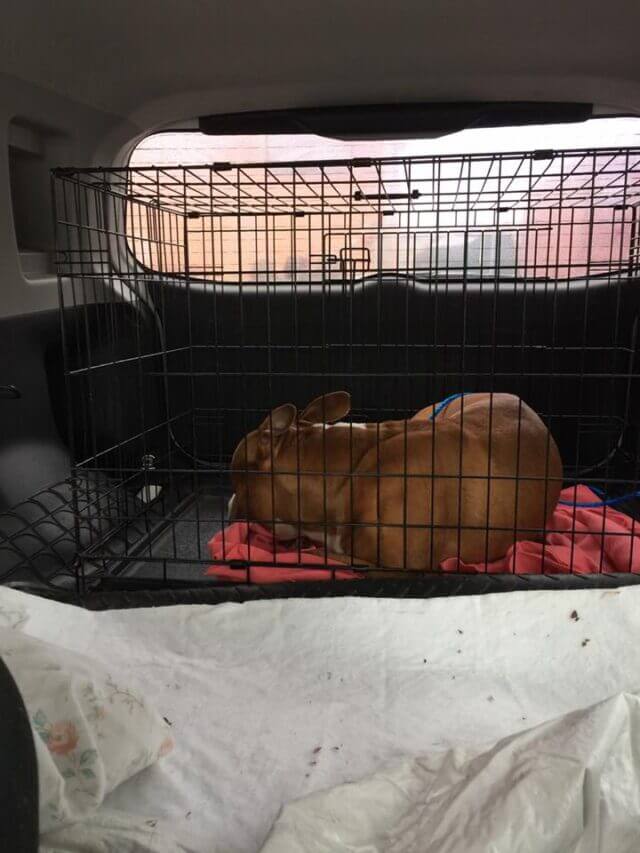 Tiny eventually awoke from the heavy sedative and found himself living in a dream. His foster home was filled with love, soft places to nap, balls to chase, and even a toddler to snuggle! Tiny absolutely flourished!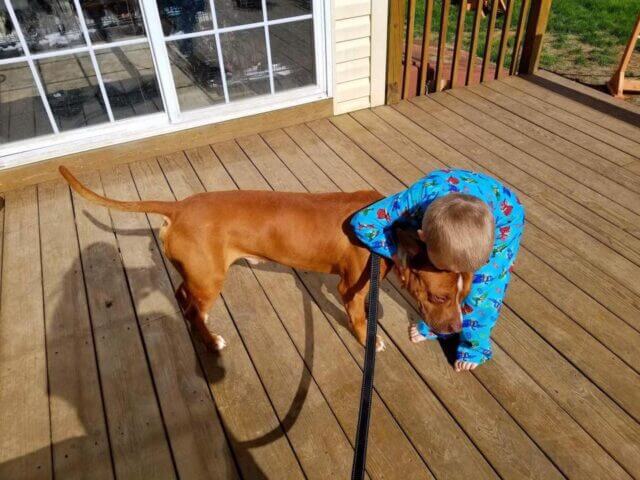 Then came Andrew and Jessica Benvenuto. Just six days after a needle entered his vein and carried him off into a deep – and almost final – sleep, Tiny was officially adopted!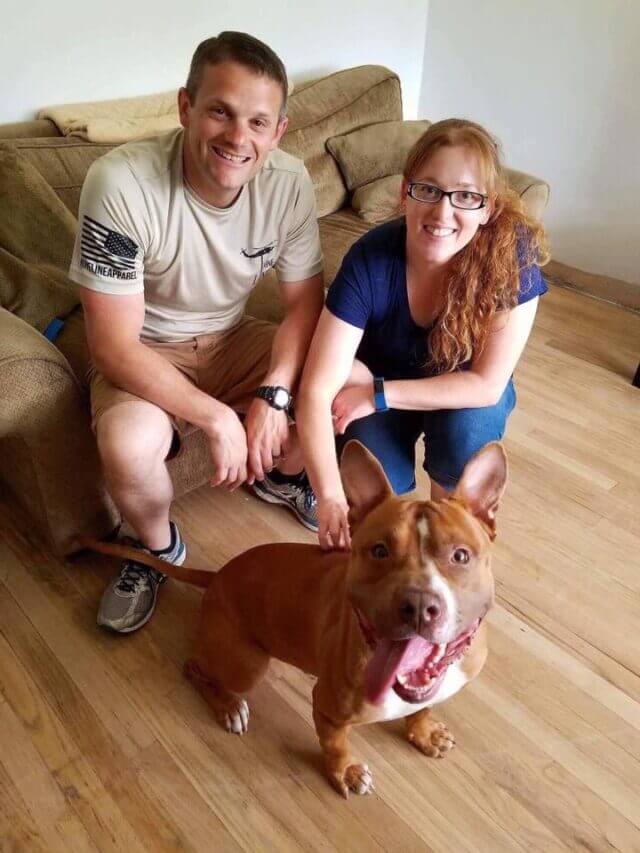 The couple were still mourning for their previous dog, Spaghetti, another pooch who narrowly escaped euthanasia before adoption. Giving Tiny a loving home struck them as the perfect way to honor Spaghetti's memory.
"He's definitely a lover," Andrew Benvenuto told The Dodo. "He settled right in."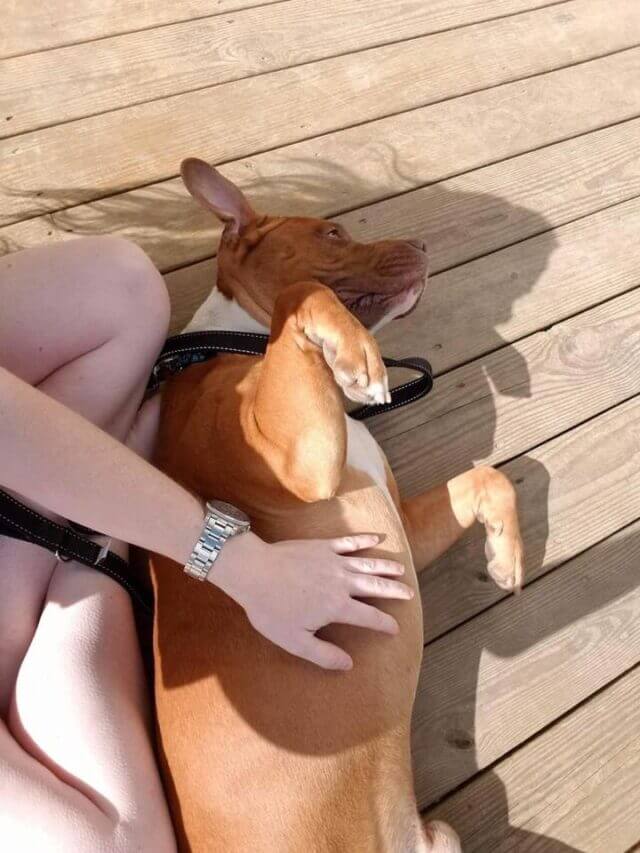 A spokesperson for the ACCT shelter in Philadelphia offered a statement expressing their sincere gratitude to Scheirer and NARPS for saving Tiny from becoming yet another statistic.
"As an open-intake organization with a high annual intake, ACCT Philly's resources are extremely limited and Tiny needed more than we could provide him in a shelter setting. Thankfully, NARPS has the necessary resources to give him a second chance and we are very grateful they were able to save him."