A sad story has a happy ending this week! A puppy who had previously been thrown against a car has now found his new furever home. The little Labrador mix won over the hearts of so many people that a lottery had to be done to choose his new family! If that's not a happy ending, I don't know what is!
A Shared Dinner Saved A Life
According to chieftan.com, the bizarre story started earlier this month when a man, apparently high on meth for the first time, threw the innocent little puppy at a car. A mother and daughter were sitting in their vehicle in Pueblo, Colorado after running out of gas. Out of nowhere came a man in nothing but boxers. The puppy was flung onto the roof of the car before sliding down the back window and off of the trunk. The little fella yelped but ran into the street attempting to flee.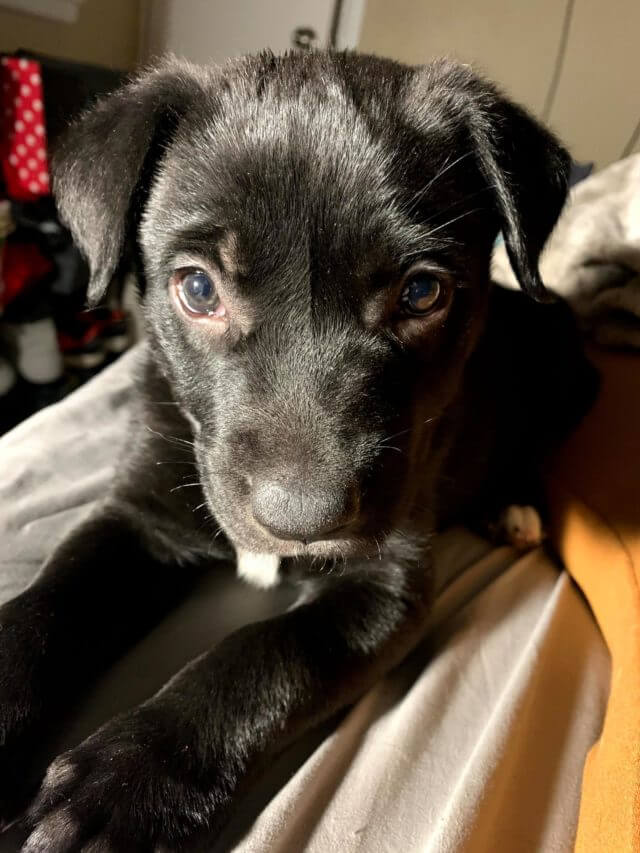 The woman inside the car quickly got out to save the puppy. She knew he was in grave danger because the road was dark and his fur was entirely black. She tucked him under the car and flagged down a passerby for help. Police arrived but the puppy was scared and refused to come out from under the car.
Officer Keegan Verduga with the Pueblo Police Department used some quick thinking. He knew most doggos couldn't refuse a nice treat so he graciously shared his dinner with the little guy. Officer Verduga laid on the ground and lured the puppy to safety with the help of a few morsels of yummy food!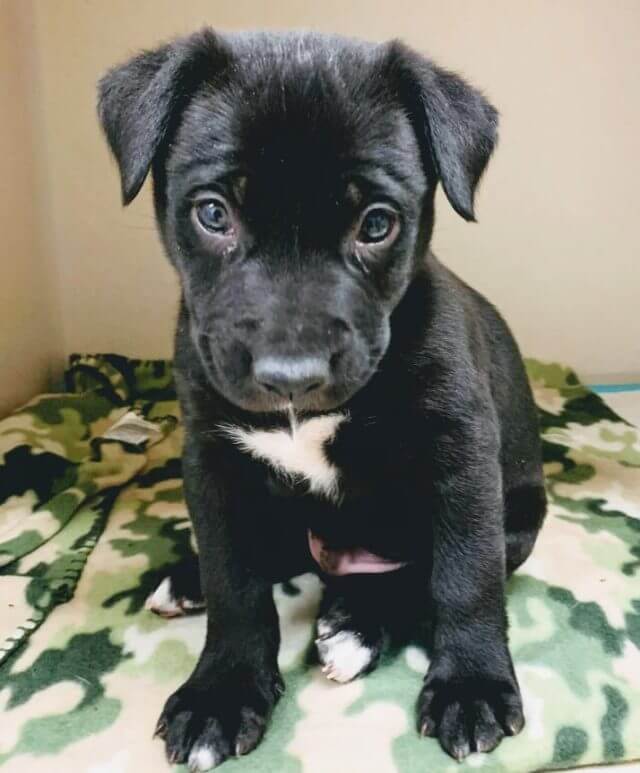 Puppy Required A Lottery Of Adopters
The suspect was charged with animal cruelty and the puppy was taken to the Humane Society of the Pikes Peak Region where he was named Bob. Little Bob was given a clean bill of health, thank goodness! Despite all he had been through, shelter staff said he was wagging his tail and wiggling around for anyone who would show him some lovin'.
The shelter posted on Facebook:
"The incident hasn't seemed to make him fearful… His little tail waggles with joy every time a human approaches his kennel. He is sweet, outgoing and as loving as can be!"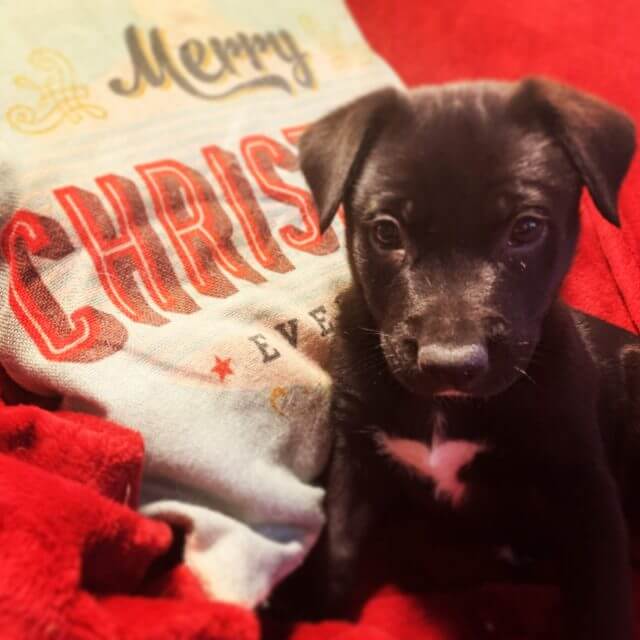 Bob spent Christmas with a foster family so that he wouldn't have to be lonely in a shelter. Then, on December 27th, Bob received the greatest present of all- his new mom! Beth Sisneros was the lucky winner of the drawing for Bob, who she renamed Buddy Jr.
Buddy was placed in Beth's arms where he immediately sank into her chest and showered her with puppy kisses. You could see the love on both of their faces! Besides, who doesn't love puppy breath?!
Check out the heart-melting moment Buddy met his new mom!