On March 3rd, a deadly tornado passed through a Tennesse neighborhood. Homes were destroyed and sadly, many people didn't make it. However, Eric Johnson and his family were some of the fortunate ones. Their house was completely gone, but they all survived with only a few minor injuries.
The only problem was that their Miniature Australian Shepherd, Bella, was nowhere to be seen after all the commotion. She had likely run off in fear, and the family had no idea where to find her.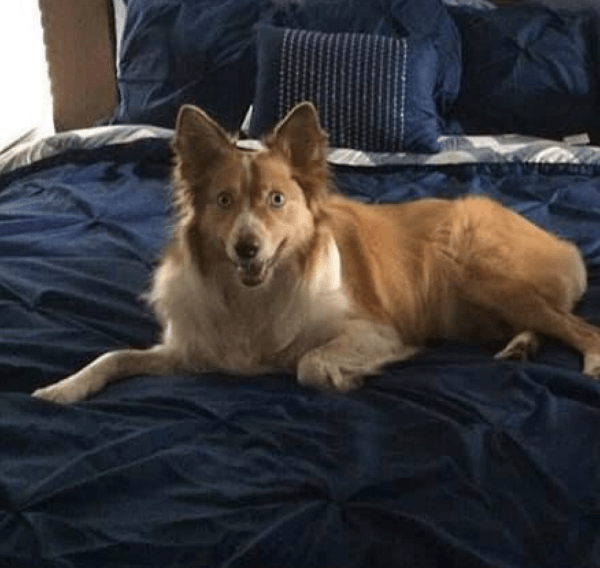 The Search for Bella
If it weren't for Bella, the family might not have survived the situation. Before the tornado was even close to them, Bella woke Johnson up and began acting strangely. It was very out of character for her, so he got up to see what was going on. He turned on the TV to find out that a massive tornado had hit Nashville, and it was now heading toward them. So, Johnson quickly gathered his family and had them hide in the bathtub.
When the tornado hit, the family was thrown nearly 50 yards while inside the tub. It was a miracle that they all survived, and they were so lucky that Bella had warned them. However, the brave dog disappeared right after the destruction.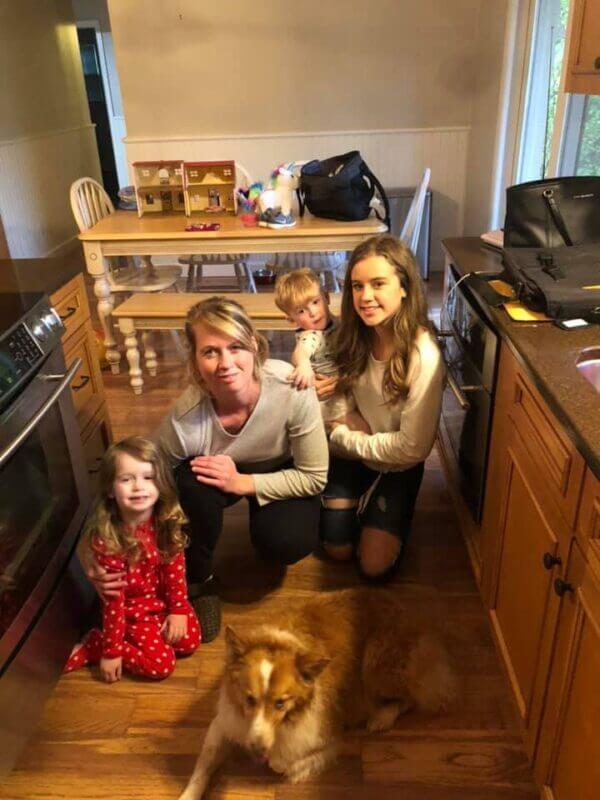 Johnson reached out to everyone he knew in the area, asking for help bringing Bella home. As the days went on, he began to worry that Bella would never return. But he continued to remind himself that there was still hope for the beloved dog.
Eventually, some people started seeing Bella around the area. She was clearly still very scared, so no one was able to catch her. She seemed to keep returning to the same spot, so people kept a close eye out for her. Big Fluffy Dog Rescue even set up some cameras for the family to help locate exactly where Bella was.
Once they found Bella on the camera, several people were able to corner her in an alley to bring her home. The poor dog was terrified, but she clearly missed her loved ones.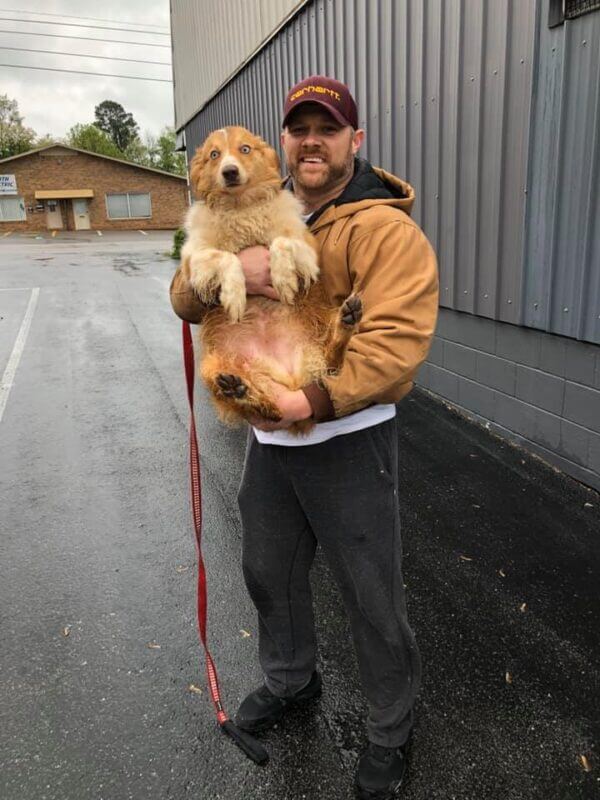 Welcome Home, Bella!
After 53 days, Bella was finally returned to her loving family. She was extremely filthy, so she got a well-deserved bath immediately. Even though she didn't have her old house to return to, she was overjoyed to be with her family again.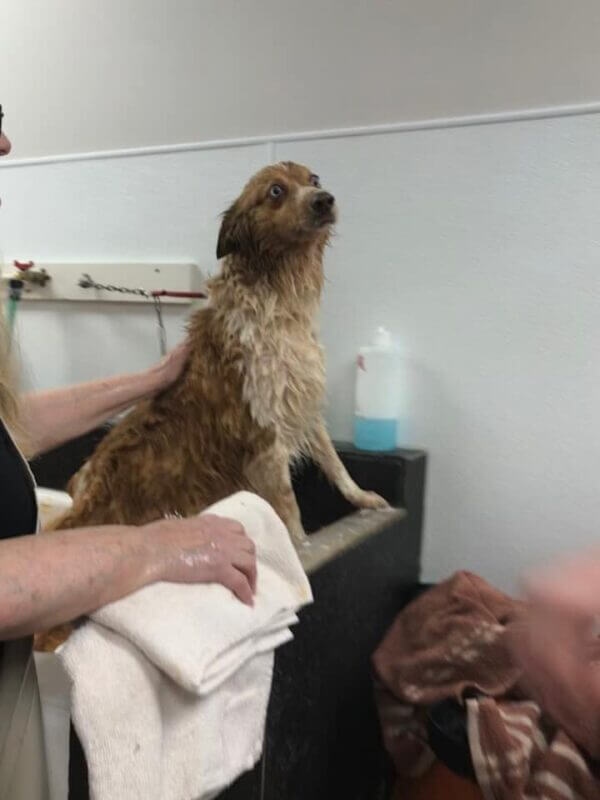 "At the moment our miracle dog has a full belly of food and is currently sleeping in a warm bed where she belongs. Once again, thanks to everyone that either participated in searching for Bella or simply saying a prayer for her," said Johnson.
The Johnsons are planning to rebuild their house on the same lot. While most people would be scared to go back to where the worst moment of their life happened, the Johnsons are not. That is their home, and they won't let fear stop them from returning.
If you want to help support the Johnsons during this difficult time, please donate on their GoFundMe page.