Woo woo woo. That's exactly what rescued Pit Bull, Maisy, has to say to her mom all day long. Her mom is happy to hear her sweet dog talking to her because the two engage in frequent conversations! When Maisy is extremely happy, her mom says she is a super chatty doggo. Things weren't always so joyful for Maisy nor for her mom, Marisa Elbert.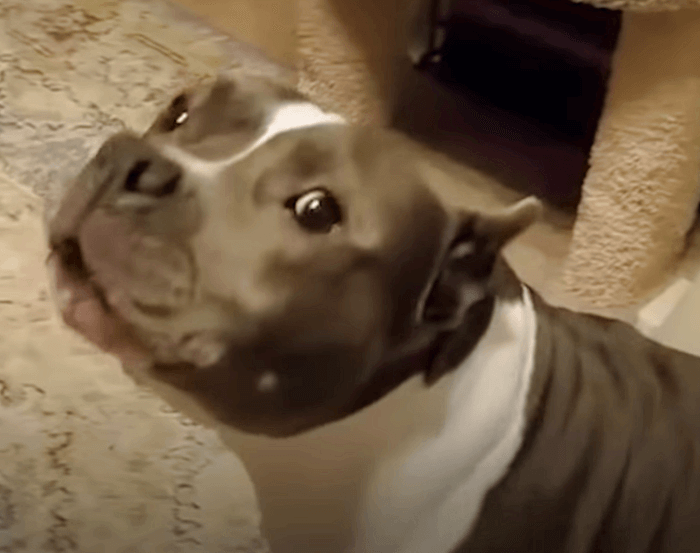 Maisy was living outdoors in a kennel all by herself for three long years. Her previous family ignored her, only brought her out to try to breed her, and when she couldn't get pregnant, they were going to euthanize her. They felt she was ugly and a waste of money to feed. Thankfully, a friend of the family stepped up and got her to an animal rescue.
Since Elbert had gone through three losses recently, a friend of hers tagged her on social media to look at Maisy. Elbert was smitten and knew she had to bring Maisy home.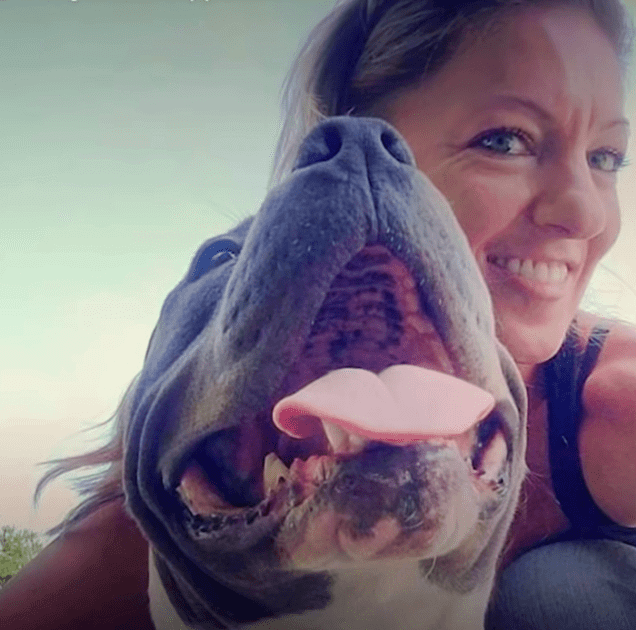 She lost her 13-year-old Pit Bull, her dad, and then the following year, her mom.
Both Maisy and her mom celebrate life, and Maisy is exactly what Elbert needed in her life. She told The Dodo, "I needed something to cheer me up." Well, Maisy, it looks like you and your mom found a happy ending.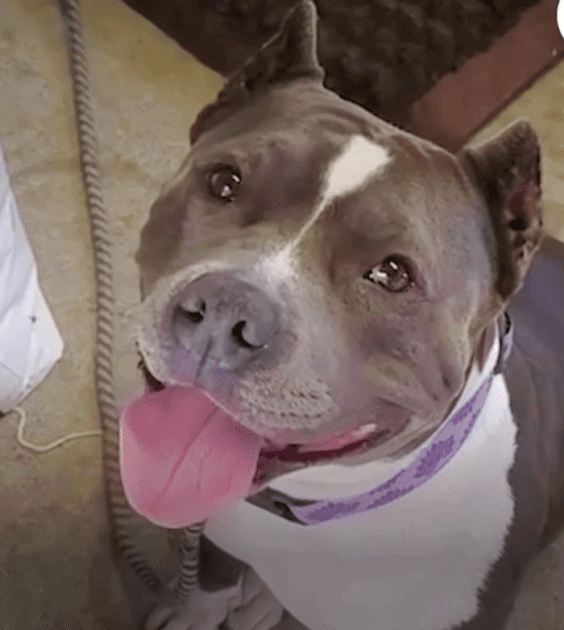 Watch the fabulous story in the touching video below.
Please 'SHARE' to pass on this story to a friend or family member