Any sudden fire can be scary, but when you're several floors off the ground, there's even more reasons to panic. Virginia Beach firefighters recently responded to a fire at a tall apartment building. The fire broke out on the 15th floor, the very top of the structure.
While the residents made it out safely, there was one innocent dog who was left home alone. So, firefighters rushed to the top of the building to bring him to safety. Little did they know, carrying that dog wasn't quite as easy as they first thought, but they saved his life!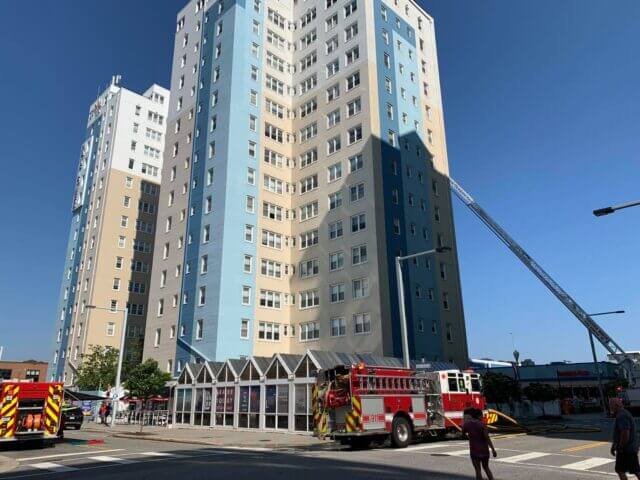 Trapped Among the Flames
Firefighters quickly responded to a high-rise fire at a Virginia Beach apartment building. The fire was on the 15th floor, so going up and down the stairs was much harder than in a typical house fire. Of course, that didn't slow firefighters down at all though.
"There was a lot of smoke," firefighter Cody Brenon said. "It was kind of hard. We had some issues trying to figure out where we were going to go."
When firefighters were notified of a dog trapped on that top floor, they hoped the pup would be a tiny Chihuahua. Yet, when they got up there, they were shocked to see a Husky, who they guessed was about 100 pounds.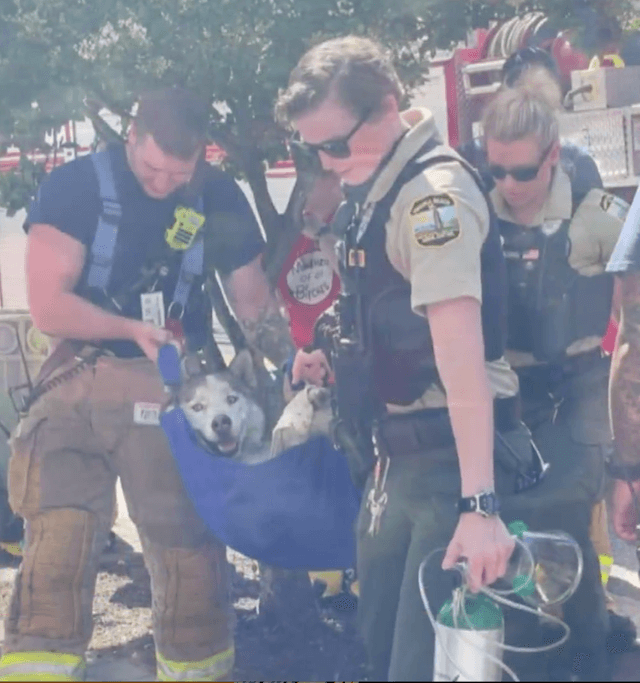 Igor the Husky was unconscious, and his humans weren't home during the fire. Brenon carried the large dog down 15 flights of stairs. Once they were outside, firefighters gave the dog a special oxygen mask in hopes of saving his life.
A Breath of Fresh Air
Luckily, Igor had no burns, only smoke inhalation. If he had been in that apartment any longer, he might not have made it. He regained consciousness and became responsive. Firefighters rushed him to animal control, who turned to Bay Beach Vet Hospital for the dog's serious medical needs.
Igor is suspected to make a full recovery. Lots of kind dog lovers have donated pet supplies to help make his time at the vet easier. His family is also relieved that he is safe.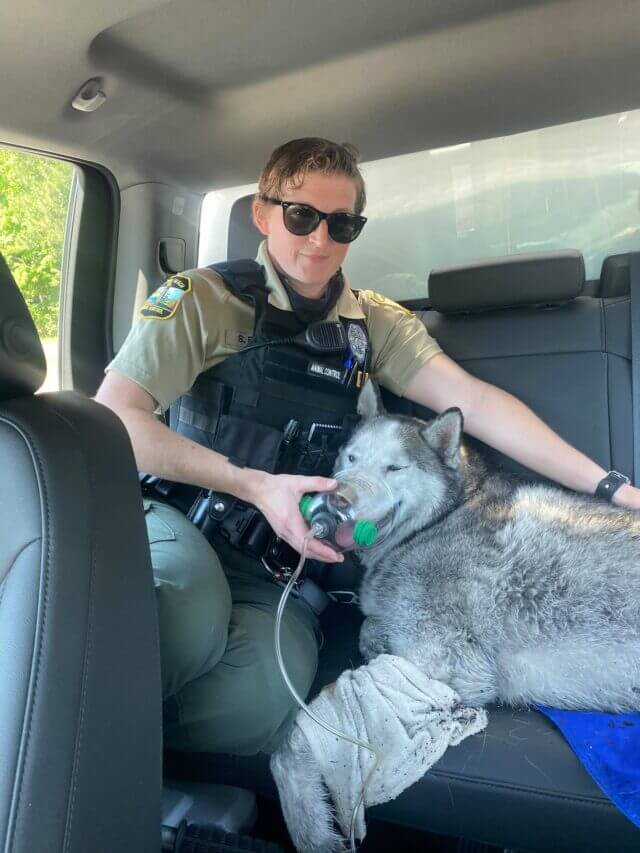 "It felt really good to know that he made it through it," Brenon said. "That's why I became a firefighter."
It's suspected that the fire started in an apartment kitchen, near the stove. Yet, the official cause hasn't been stated yet. Luckily, there were no human injuries reported from the fire, but two adults and one child were displaced.
Virginia Beach Animal Control is always looking for more donations, especially to help dogs like Igor. Any donation can make a difference!