After 14 years, a Spaniel named Tandie is back at the same rescue she was originally adopted from in the UK. She's now being dubbed the UK's "unluckiest" dog — but it's actually a blessing in disguise that she ended up back in the same shelter.
In 2007, Tandie, her mom, and her seven siblings were brought to the UK's RSPCA when they were found as strays. They all went off to loving homes — but now, after her owner passed away, Tandie is homeless yet again.
Sadly, Tandie could not be cared for by family members and is back at the RSPCA in Columb.
Since her last stay there, Tandie has developed some ailments that come with age. She is now completely deaf and partially blind.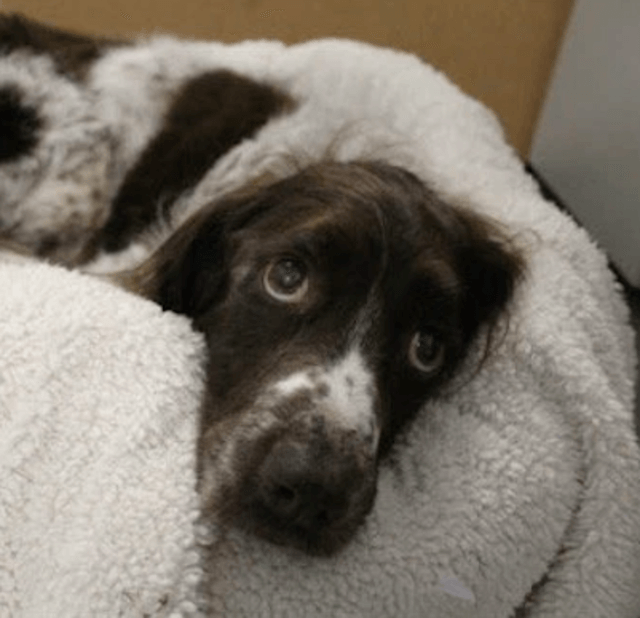 The RSPCA is looking for a quiet home where Tandie can spend her golden years.
"We cared for Tandie 14 years ago and we still will today, said an RSPCA spokesperson. "She was adopted from us as a puppy and had a wonderful life with the most incredible family."
It's a heartbreaking situation for Tandie, who has been with the same family for 14 years. Now, she must find another home that will love her as much as her prior family did.
"She has very limited vision and is completely deaf," the RSPCA continued. "She also has arthritis, various lumps and bumps, and a skin condition which she has daily treatment for. Her years have caught up with her since we last took care of her."
Due to this, the RSPCA is looking for a permanent foster home for Tandie where she can live out the rest of her days and still be covered financially by the rescue.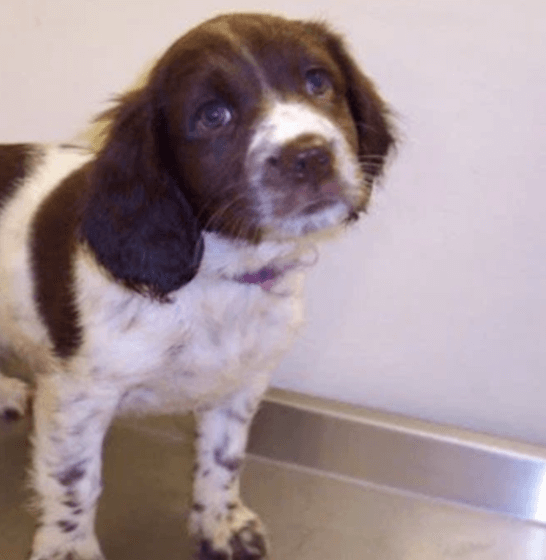 "For these reasons, we're looking for an end of life foster home locally to our center so that we can continue to financially and medically support Tandie, and her fosterers, for the rest of her days," the RSPCA said.
Since her story hit the web, Tandie has been shared hundreds of times. With luck, she will find the perfect home in no time.
She has the sweetest, most loving eyes and looks to be a wonderful addition to any family. She adores people and would be best in a home without other pets so she can be the center of her humans' attention.
Let's help find this girl a loving home! If you're interested in Tandie, you can contact the RSPCA.