Penny the dog left her toys outside in the backyard, assuming that they would be safe.
Unfortunately for Penny, she could not have predicted what happened next.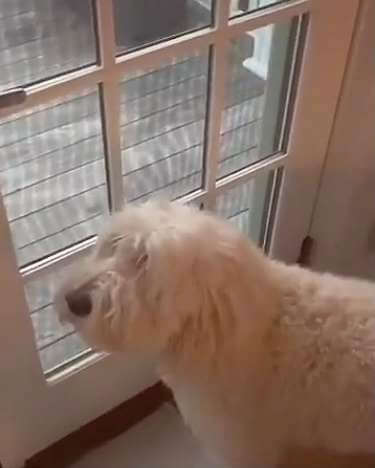 While Penny was safe inside her home. A coyote appeared in her backyard. The wild visitor was probably there to just pass through the yard on its way to somewhere else, however, when it noticed the toys lying on the ground unattended, it couldn't resist a little playtime.
Very quickly, the coyote started to have a great time playing with Penny's toys – much to her dismay.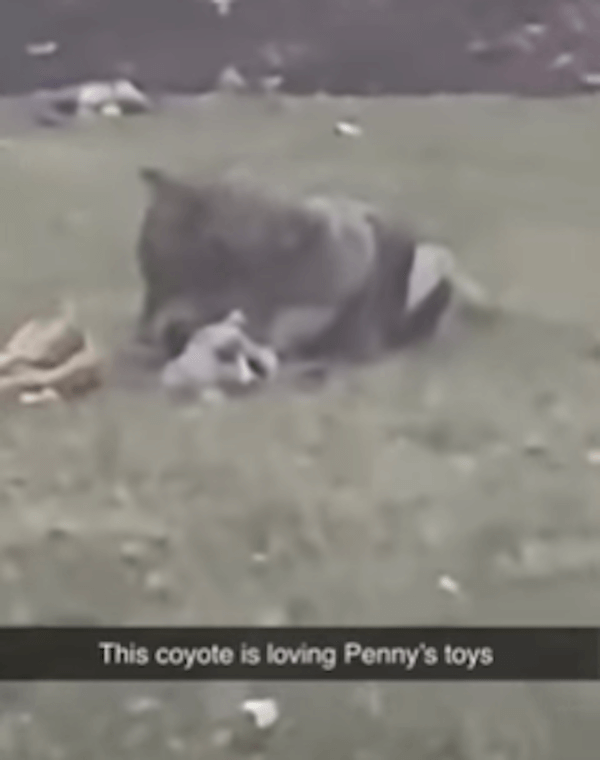 As seen in the video, a very morose Penny can only watch as the coyote plays with her toys.
Hopefully, for Penny's sake, the coyote didn't cause too much damage. At least he managed a little bit of fun.
Related Post
–>Hungry Dog Rests His Head On A Chair In A Restaurant Waiting For Food To Be Given To Him