It's always difficult when a dog goes missing, but it's even worse when they're an older dog with health issues. A healthier dog might be able to survive on their own for weeks or months, but when a dog wanders off from their families and their medication, things get serious.
With no time to waste, one community rallied to help find a lost golden retriever, and successfully rescued the dog before it was too late.
Jane Albrecht, from Lopez Island, Washington, is the owner of a 14-year-old golden retriever named Sage.
But last week, Sage suddenly went missing. It was a scary situation because the senior dog suffers from an enlarged heart and arthritis, according to KOMO News. Jane worried her dog may have "walked off to die."
But no one was willing to give up on this old dog: soon, Jane's neighbors were rallying to help, offering to search all over the neighborhood.
"People showed up who I had never met as well as people who know and love Jane and her dogs, the search party was amazing," Sarah Vallejo, one of the members of the search party, wrote on Facebook.
The neighbors looked everywhere, even employing drones to search overhead, but still no luck. Stephanie says she began losing hope… when suddenly, she received a call saying Sage had been found.
The problem was, he was trapped. A man named Jim "Eagle Eye" Parker spotted the dog in the bay, on a rock surrounded by rising water.
Jim supplied a kayak, which Stephanie was able to use to reach the scared dog and bring him to safety.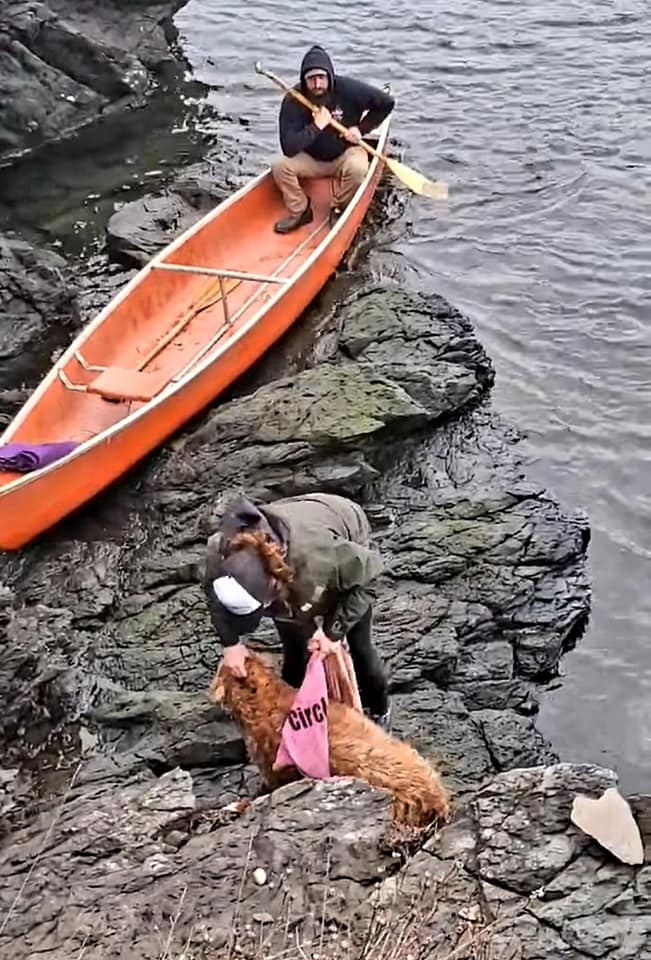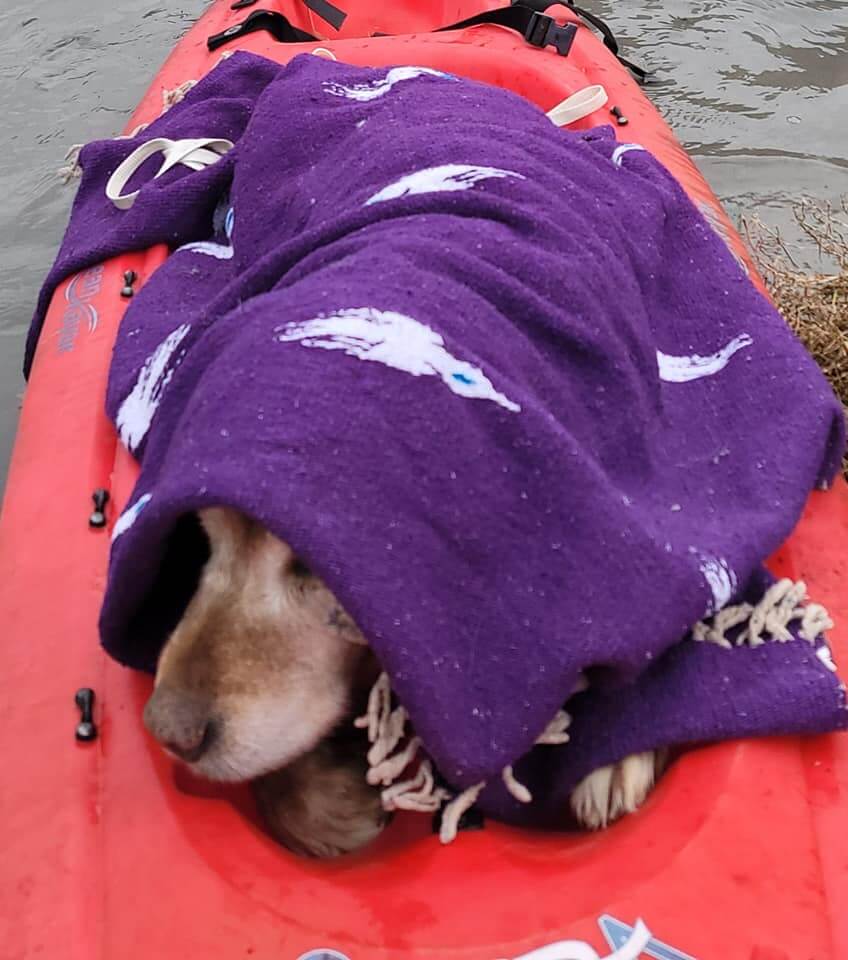 Sage is now home, after being missing for five days. While the old dog has some bruises, he's otherwise unharmed and doing great.
And it's all thanks to the kindness of a group of neighbors who didn't give up.
According to KOMO, a grateful Jane wrote a Facebook post thanking her neighbors: "Thank you to my wonderful Lopez and online community for love and support."
"I am so relieved that he was found, we all are. My gratitude and heart are full, overflowing with all the kindness shown to the rescuers," Stephanie wrote on Facebook. "It took every single person. Every search, every drive, every hike, I really believe they all count."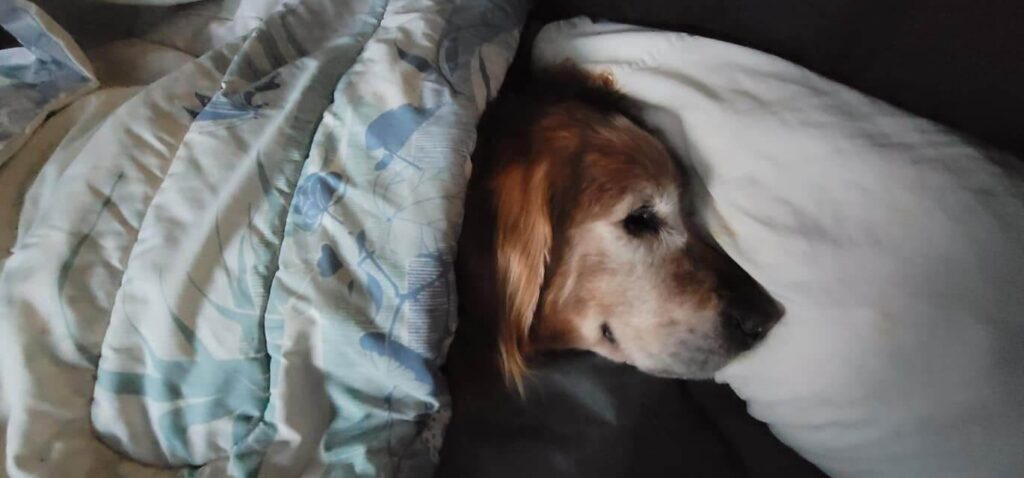 "It takes a village," as they say. Sometimes you need a little help from your friends and neighbors. Glad everything worked out and Sage is home safe! Share this inspiring story!