When Melody Rezzonico first met Gus, she knew it was meant to be. She saw his adorable smile and instantly fell in love. Gus only has two back legs, so Rezzonico didn't know much about his medical needs at first, but she knew he was worth fighting for, no matter what.
When she first saw his photo, she commented on how he looked like a little baby kangaroo. Then, she went on to send a picture to her mom, happily telling her how she wanted Gus to be her next dog.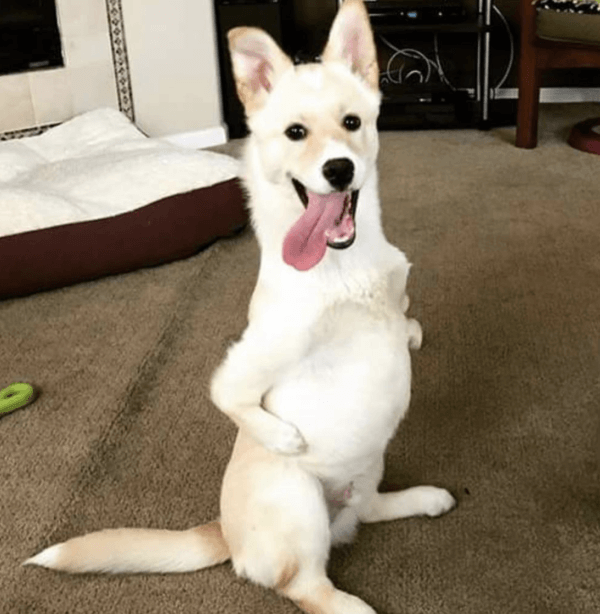 A Home for Gus
Gus was only 4 months old when he was abandoned in South Dakota. Luckily, Rezzonico met him at the local shelter not long after, and he knew right away that he had a new home.
Rezzonico has two other dogs, one of which is a herding dog, yet right away, she learned that Gus was the most active of the three dogs. He didn't let his missing legs hold him back. So, Rezzonico knew that she had to get him a custom wheelchair to help him run and explore just like his siblings.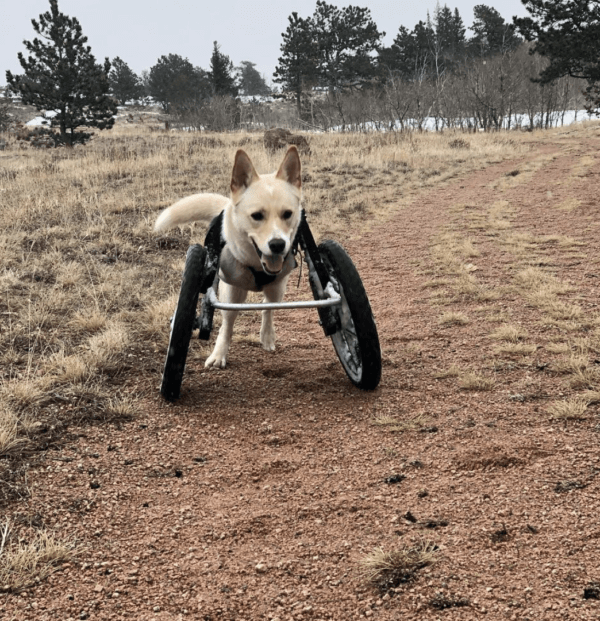 Gus loved his new wheelchair! It worked great on rocky paths and roads, but there were still certain places where the wheels didn't help him all that much. He would often tip over with his wheels in the snow or when he went off the path. Rezzonico knew there was more she could do to help him.
Rezzonico ended up driving Gus all the way from Wyoming to Virginia to visit OrthoPets, which is an animal prosthetics shop. When they arrived, they were able to get Gus fitted for a custom body shell prosthetic. She was able to get him a prosthetic that was shaped like a snowboard so that he could easily maneuver in the snow.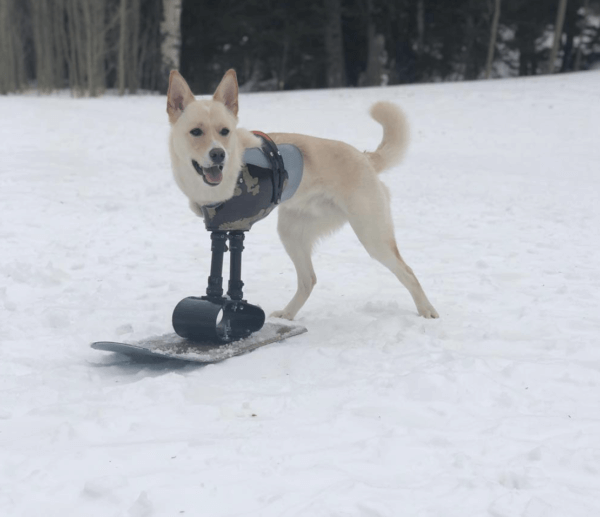 Gus' Adventures
Now, Gus has a variety of prosthetics to help him travel on all types of terrains. He has gone swimming, backpacking, and kayaking. Also, he has traveled to many different places and has ran through sand dunes and even climbed 14,000-foot mountains! He doesn't let his missing legs hold him back.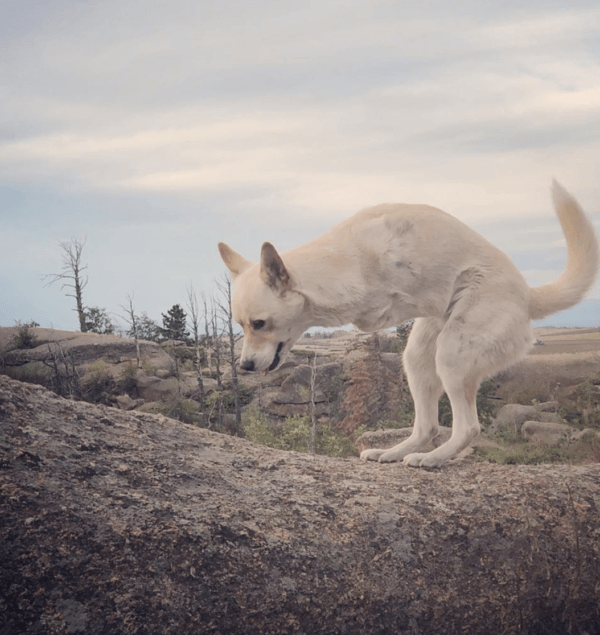 "Just because he's a little different doesn't mean he's not worth fighting for," said Rezzonico.
Gus might have had a hard life as a young puppy, but thanks to his new family, he was able to receive the love and care he deserved. Rezzonico never gave up on him, so he was able to be the cheerful, energetic dog that he always wanted to be.
All dogs deserve this level of love and affection no matter what they've gone through. Gus' rescue story is an inspiration and hopefully more people will open their hearts to a rescue dog because of it.