Like most dogs, 12-year-old Jaxon has a favorite toy. His name is "Greenie" and he is a jolly dragon the color of fresh limes.
Last month, Jaxon's concerned mom, Kelli Brown took to Twitter in search of a replacement "Greenie" when she discovered that the beloved toy had been discontinued by its manufacturer.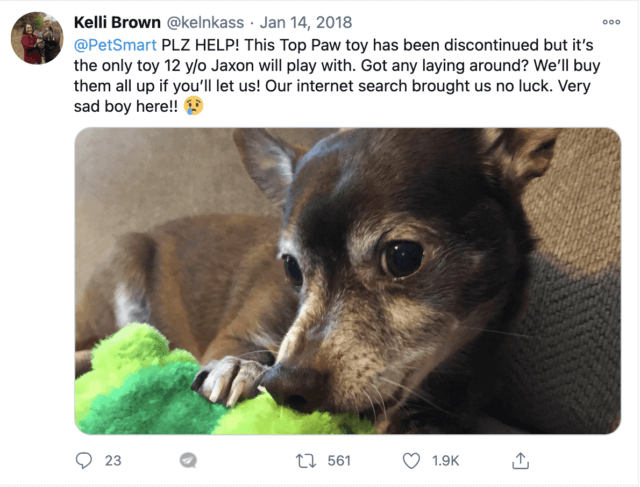 Brown was hoping to find just one remaining "Greenie" lingering in a discount bin at a PetSmart location somewhere. She never expected her post to garner such a huge response!
Hundreds of Twitter users offered their support by resharing Brown's plea and recommending possible replacement toys the picky senior might like.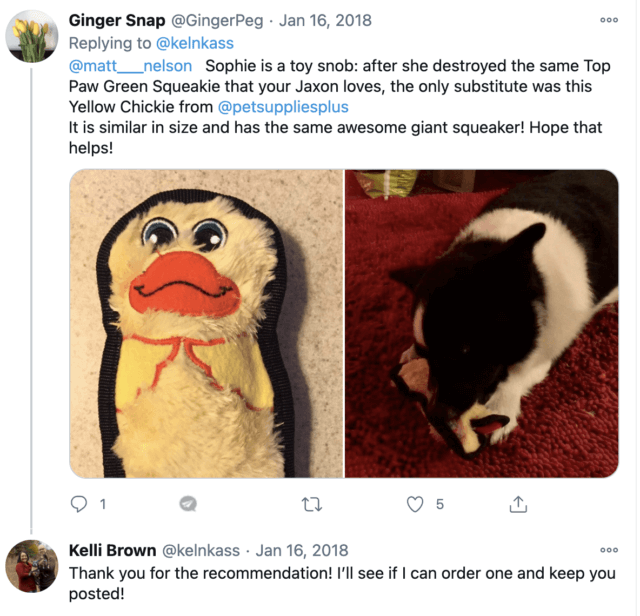 Unfortunately, Jaxon's heart belongs to "Greenie" and only "Greenie." According to Brown, no substitute will do.
"We've tried other green toys over the years, he won't have anything to do with them," she tweeted. "And – there was a red & yellow version of his fave toy (a dragon!) – same size, same fabric, just a different color and no dice. What a weirdo, lol."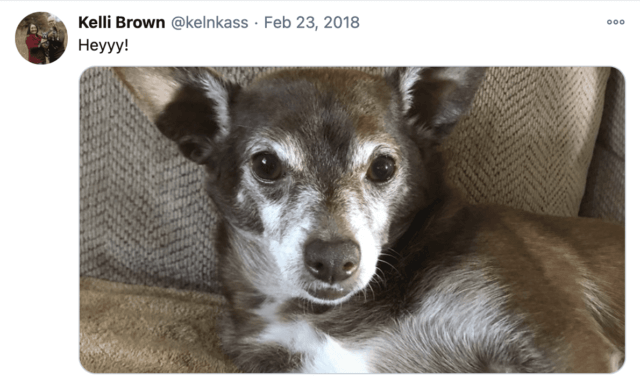 Then "The Dogfather" himself caught wind of Jaxon's plight. Matt Nelson, a pup-loving writer for We Rate Dogs, shared Brown's post with his 55,000 followers.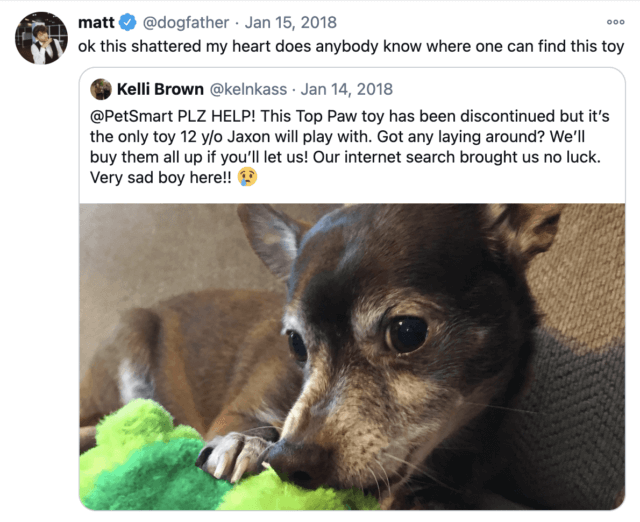 A PetSmart employee saw it and reshared it in a company Facebook group. Soon, employees across the country were checking their stock for one very special lime green dragon.
Earlier this week, Jaxon received the greatest care package he could ever hope for – a box containing not one, but eight "Greenies" along with a bag of treats and a handwritten card.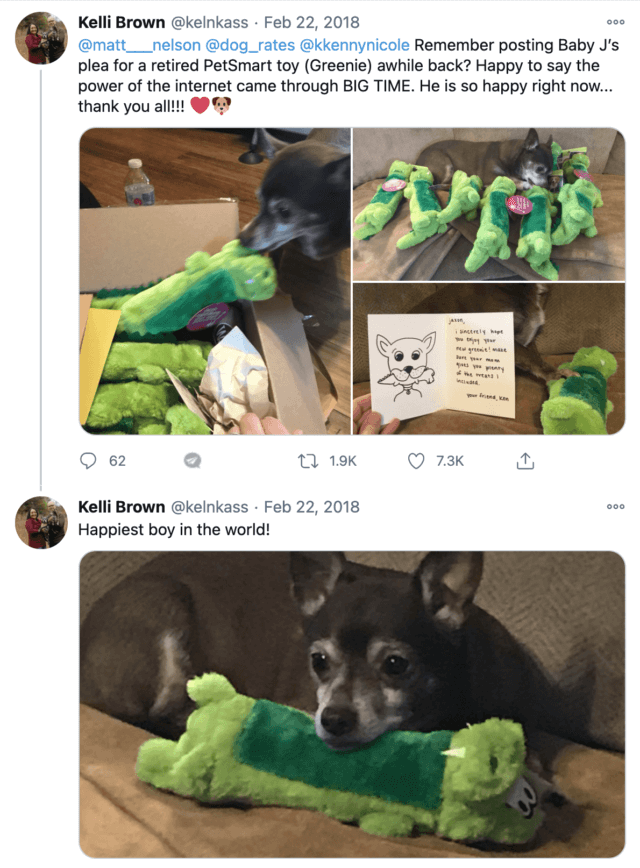 Brown reached out to Nelson to share her gratitude, attaching this heartwarming video.
@matt___nelson @dog_rates @kkennynicole ❤️😍❤️ pic.twitter.com/JNVkrQlubQ

— Kelli Brown (@kelnkass) February 23, 2018
It just goes to show, social media can be used for good! Just ask Jax and his lifetime supply of "Greenies"!