There are some dogs in the world who don't need to be around their humans 24/7 and actually sort of like their alone time.
It's safe to say that Stanley is not that dog.
In fact, his human dad's nickname for the pup is Velcro Dog.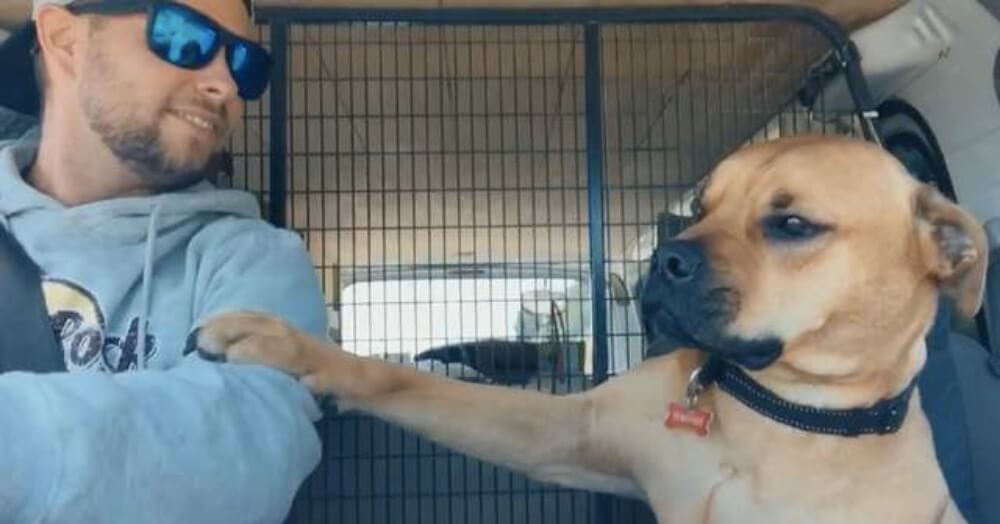 When Sam Clarence first laid eyes on his future pup, he was working as a volunteer dog walker — and he knew immediately that Stanley was going to be a "foster fail."
But he also knew that his home would be a better fit for the pup, and took to Stanley right away.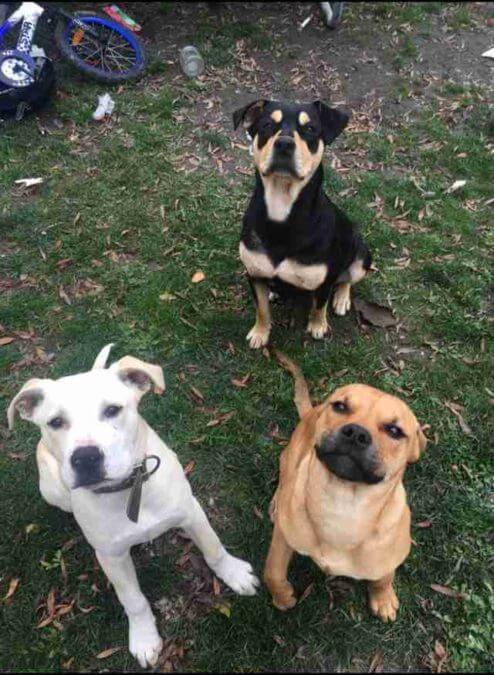 The poor honey was a scared, skittish stray when Sam first brought him home, and understandably so — he'd had a rough life so far. Though he was initially shy, he took to his foster dad quickly.
These days, Stanley is always close by his dad. And not only are they always near each other, but Stanley is very persistent about them touching at all times!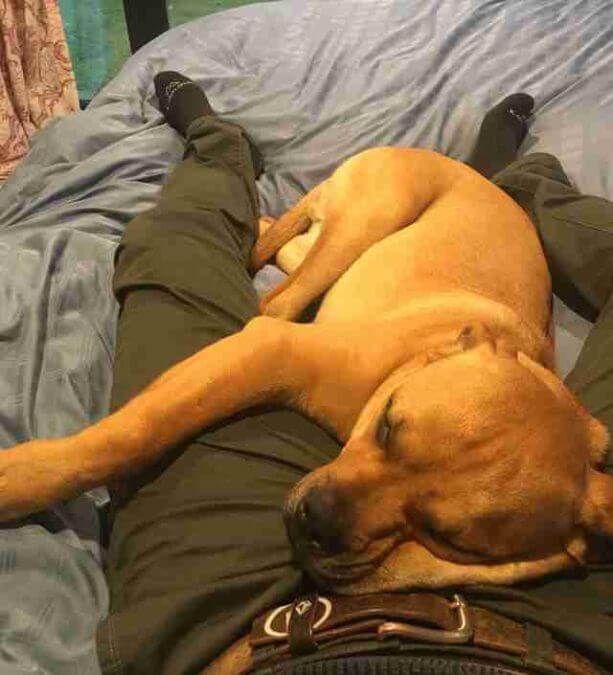 It's one of the most adorable things we've ever seen. He will even hold his hand!
There isn't a moment where the two pals aren't touching. When Sam goes to bed, Stanley is right behind him. He'll readjust himself throughout the night to make sure that they continue to stay cozy. If Sam is watching TV, Stanley's paw is ever-present. If Sam is driving, you guessed it — Stanley is there, paw in place. It may be a tiny bit difficult to give Stanley the attention he needs while Sam is driving, but the pair deals with it.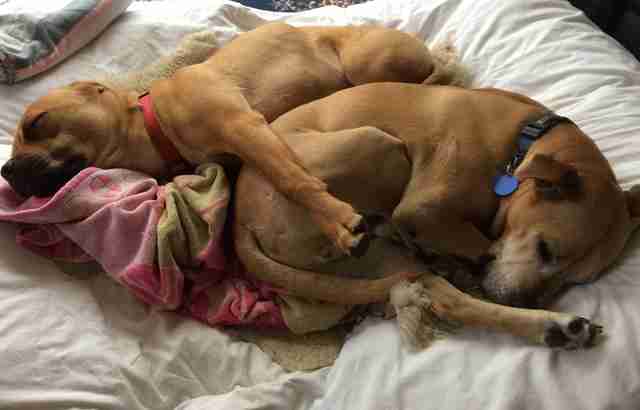 Stanley is an older pooch nowadays, but the years have not dampened his need to be near Dad. Good thing Sam doesn't mind in the slightest! We doubt that'll ever change.
A dog like Stanley simply needs to be shared with the world! Just look at how precious he is. Be sure to share the story of this sweet pup with those you love!