The Schlehr family adopted a 2-year-old dog named Piper in May of 2020. She quickly became a part of the family and didn't like being left behind. So, when the California family took a trip to Colorado, they brought her along and left her with local dog-sitter, Katie Kelsey in the town of Silverthorne. They felt confident knowing Piper was in a warm, loving home while they went skiing. But Piper didn't feel the same way.
The second she saw an opportunity to escape, that's what she did. Piper squeezed out of an open door and ran off to find her family.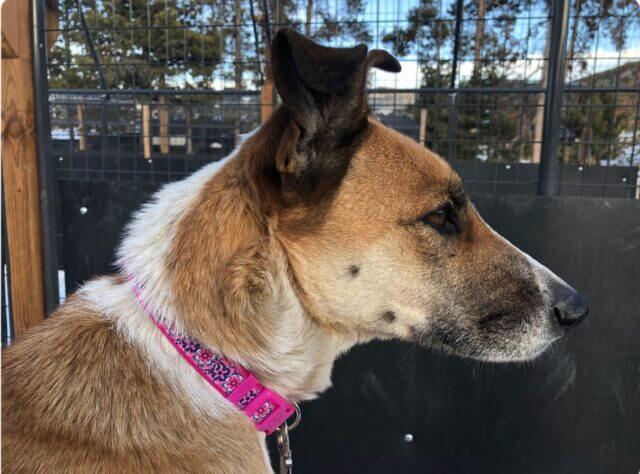 Runaway Rescue Dog
The first day of the family's vacation seemed to go great. Piper even started to warm up to her new pet sitter. But on the second day, Kelsey was on her way outside to warm up her car when Piper squeezed through the open door. The dog ran loose before anyone could stop her, hoping to return to her family.
Kelsey quickly got into contact with Summit Lost Pet Rescue, who agreed to help with the search. When Erin Schlehr learned of Piper's disappearance, she rushed to Kelsey's home. They all searched long and hard for Piper that night, but with no luck. The family stayed with Kelsey for a few days to continue their search.
"The next couple of days, I was thinking she was going to die overnight because it was so cold, but (the founders of Summit Lost Pet Rescue) were so reassuring that, 'Nope, we already know she's a survivor, and it's very common for dogs that get spooked to not come right back or not go to any humans,'" Erin said.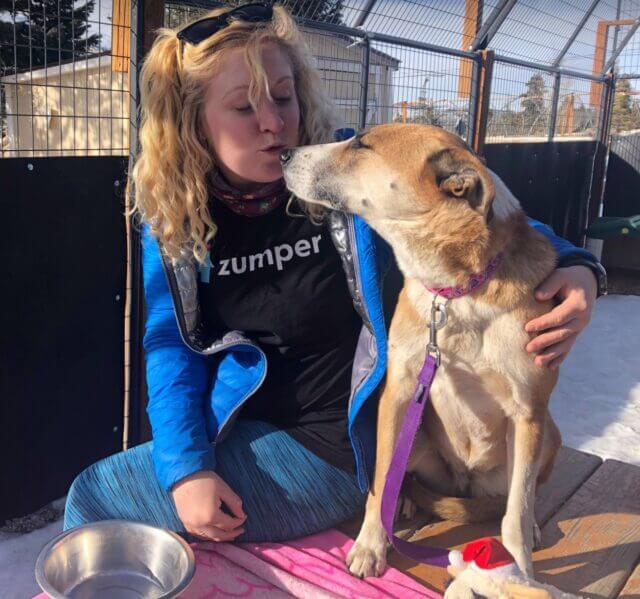 The Search Continues
Erin decided to stay at Kelsey's apartment for longer than the rest of the family so Piper could smell her. The rest of the family stayed for a few days but eventually went back home to California. There were regular Piper sightings, giving Erin a glimmer of hope. At one point, a humane trap almost captured Piper, but a wind storm scared her off.
After that, Piper wasn't seen for eight days. Summit Lost Pet Rescue reached out to neighbors, urging them to check their properties to make sure Piper wasn't trapped somewhere. It's common for lost dogs to get stuck under decks or in garages.
Finally, someone spotted Piper on their land. Several other people saw her after that, but she was too scared to let anyone approach her. After weeks went by, Erin decided it was time for her to return to California. But she stayed updated on Piper in the "Team Piper" group text.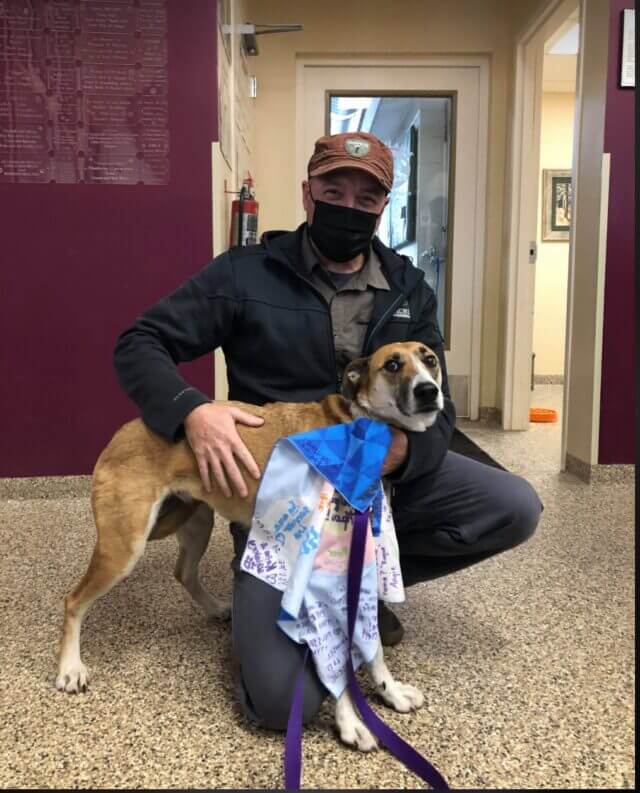 Welcome Home, Piper!
The organization later received a call from someone saying there was a growling animal inside their shed. Sure enough, when the rescue team investigated the shed, they found Piper cowering in the corner. The group was able to capture Piper after 27 days by leading her into a crate. When the Schlehr family heard the good news, they were immediately filled with happy tears.
A vet soon determined that Piper was healthy and ready to head home. Kelsey and the founders of the shelter kept Piper company while waiting for her family to come get her. Summit Lost Pet Rescue even posted adorable videos of the reunion on their Facebook page. Piper sure is happy to be home!
Please SHARE to pass on this story to a friend or family member.