It's pretty common for young boys to come home at the end of a day covered in dirt and who knows what else. But in one particular case, some muddy kids from Wales deserve praise, not scolding. These boys teamed up to help a 10-year-old dog named Charlea out of a real sticky situation.
Hayley Edgar, a Conwy resident, was walking home with her daughters when she spotted the dog in trouble. Charlea had gotten trapped in some sticky sand and could not pull herself out, no matter how much her mom called to her. Edgar joined in with the distressed parent in calling across the field for help. That's when these kids literally ran to the rescue.
In a post to the Conwy Community Group on Facebook, Edgar shared a photo of the event and wrote:
"If those boys are your kids, they're going to be coming home full of mud and if they were my kids I probably wouldn't be too happy, but what they have done made me so proud that I cried as I walked away."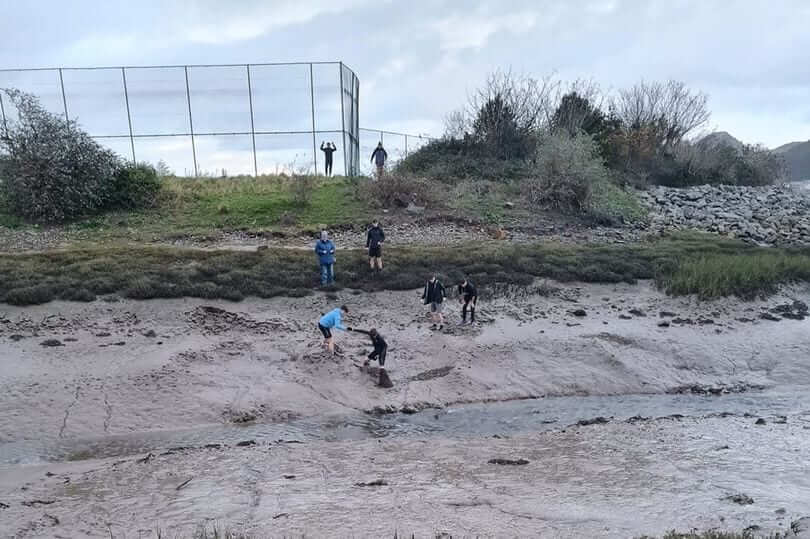 Answering The Call, As A Team
Edgar went on to explain the situation further in her post. She noted how panicked the Chocolate Lab's mother, Gillian Traylor, was at the sight of her struggling, trapped dog.
"A dog got caught up in the sinking sand and was distressed, the lady who was walking her dog obviously panicked that her baby was stuck right in front of her eyes."
Like Marvel heroes, the boys scaled the fence to get to Charlea when they heard the calls. They formed a human chain to provide a stronger lift.
"The boys didn't hesitate, they jumped straight in and saved that dog's life, those boys deserve to know that they are amazing people."
At first, the kids tried to pull Charlea out by her collar, but it slipped off. One of the boys waded deeper into the mud to push her out from behind. Eventually, Charlea was out of the mud and back with her mom, safe. Charlea has since had a bath, of course, and she's doing fine.
Saving Charlea Was Thanks Enough
Traylor expressed her sincere gratitude to the boys who went above and beyond to help her and her dog. She even called their school to make sure their good behavior was noted.
"I'm okay, I was very emotional and incredibly grateful, when I asked them for help I just shouted out and the boys ran down the football field, scaled the fence which must be 10 foot high and plunged straight into the mud. There was no hesitation at all."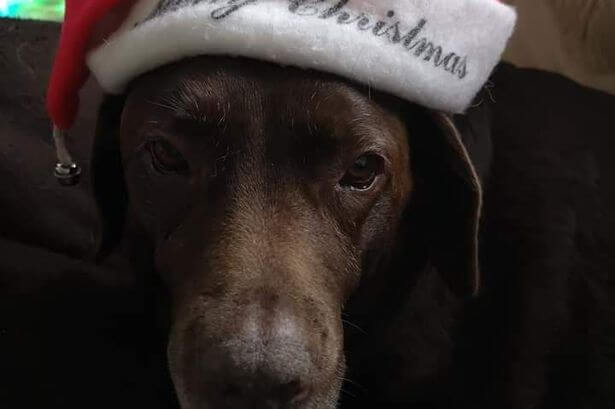 Saving Charlea seemed to be sufficient payment for the kids though. They refused to accept an award.
"The boys are all so humble about it, I want to give them something but they insist they don't want anything, they just wanted to help. I'm so so grateful as they saved her life."
It may be the season of giving, but it seems like these kids are just good people. Charlea rests, clean, in her mom's arms again thanks to their good nature.
Please SHARE to pass on this story to a friend or family member.