Getting a family of dogs to look at the camera is like getting a room full of kids to sit still. It could take a while, and it can be frustrating. But posing for family photos isn't a problem for these four Shiba Inus. For the most part, they all look directly at the camera and sit nicely. But every once in awhile, one of them decides to go off and do their own thing.
Hina the Shiba Inu is the master of ruining family photos. Just when her family thinks she'll sit nice, she pranks them using a silly pose. Luckily, her mom finds this mischievous behavior hilarious.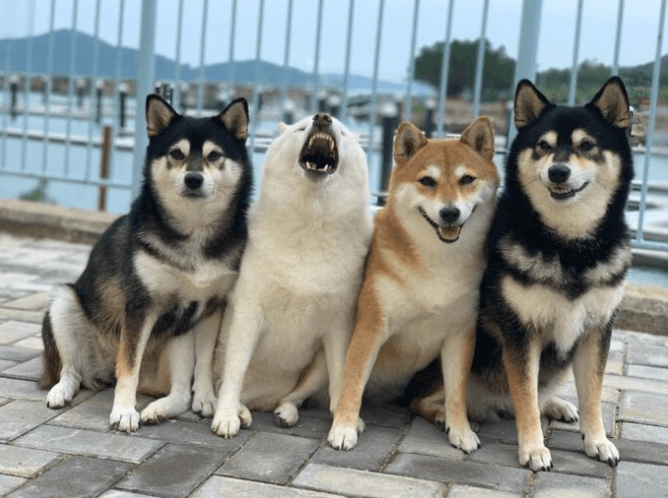 The Odd One Out
Sasha, Kikko, and Momo are Hina's older siblings. They've had a lot more experience with posing for photos. The three of them thought they mastered the art of family photos, but then Hina came along and ruined their plans. Even as a puppy, Hina liked to mess with her siblings' pictures.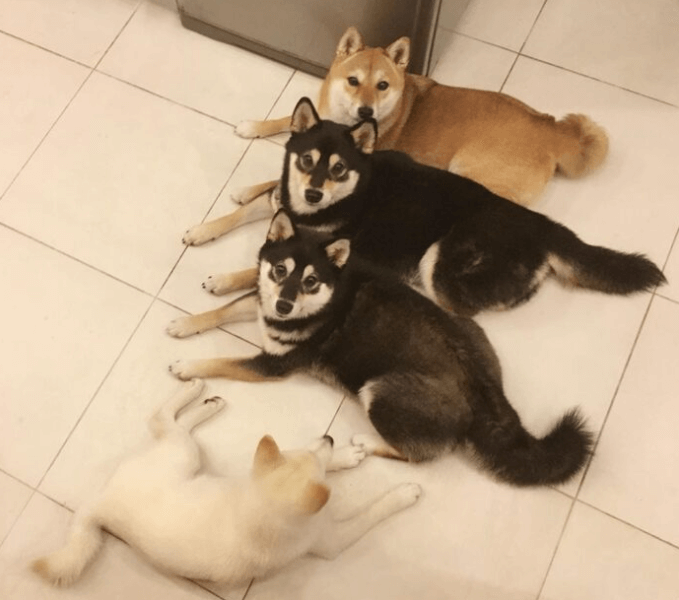 Yoko Kikuchi, the Shiba Inus' mom, admits that she wasn't always a dog person. It was her husband who eventually convinced her to get Sasha, Kikko, and Momo. Before long, Kikuchi fell in love with the pups.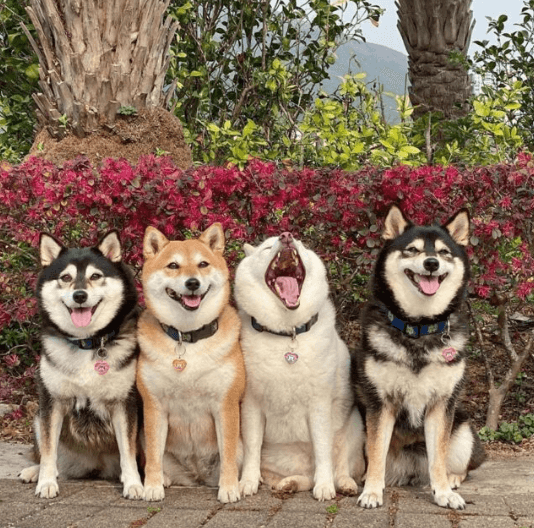 Kikuchi later ended up wanting another dog. She saw Hina and fell in love. Her husband said no to the fourth dog at first but later gave in. Hina made herself at home in no time.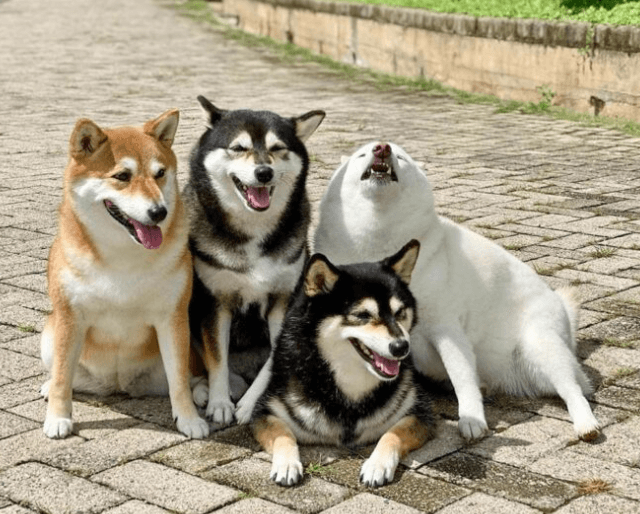 "My husband originally said no to taking in Hina," said Kikuchi. "I couldn't stop thinking of her, as she was a lovely White Shiba. I begged my husband to take her. He finally said yes."
Silly Photos Make Better Memories
Kikuchi takes photos of the four Shibas frequently, and in many of them, Hina chooses to be herself instead of pose nicely. Oftentimes, her mouth is open or her back is facing the camera. She knows how to pose like her siblings, but she prefers to do things her way.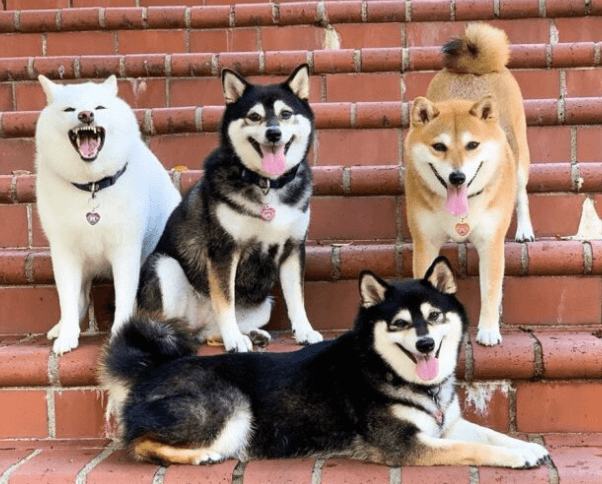 Oddly enough, Hina isn't as goofy as her pictures show. According to Kikuchi, Hina is the most reserved and the most well-behaved of the four. Even when she's off-leash, she stays close by and always listens to commands. So, the silly faces must just be for show.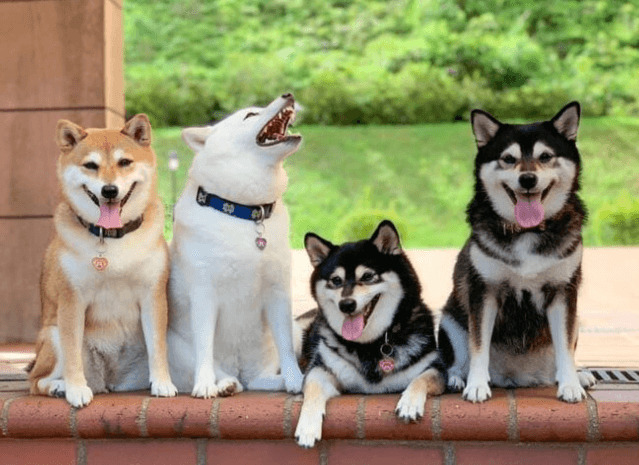 "Her nickname is 'Destroyer' as she loves chewing our shoes, cables, headphones, and things," said Kikuchi. "But she is the most obedient one. She is very shy with humans but loves all dogs."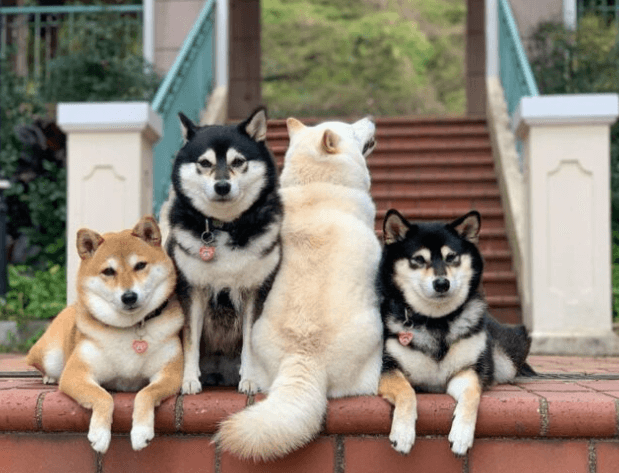 Kikuchi added that Hina tends to yawn more than the other pups. So, she often yawns in the middle of photos, making her look like a prankster. But who knows? Maybe Hina really is trying to pull a prank on her siblings.
Want to see more silly photos of these Shibas? Check them out on Instagram or Facebook.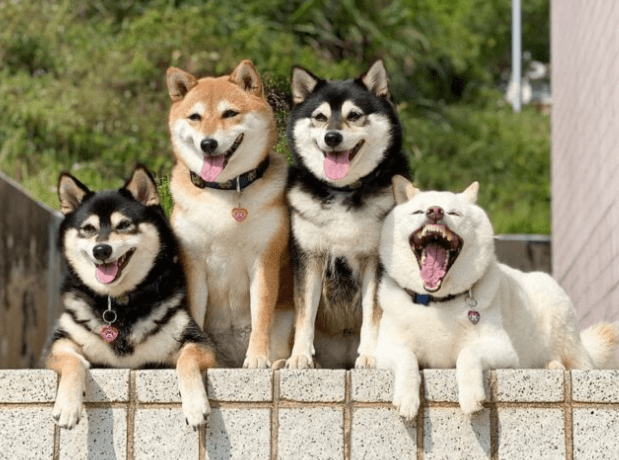 Please SHARE to pass on this story to a friend or family member.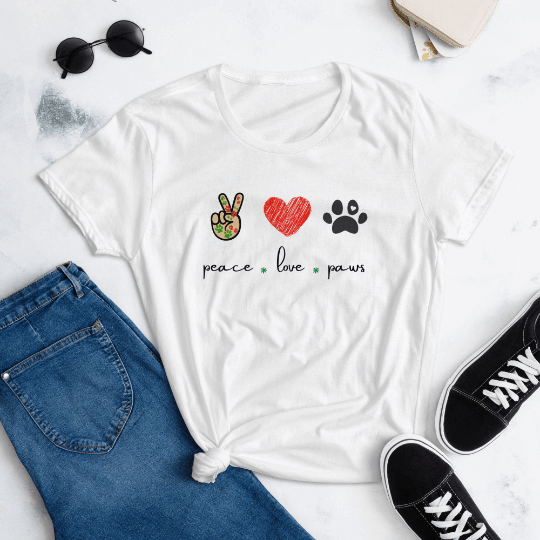 🐕 We are a small group of dog-loving people who decided to undertake this small project to help dogs that are abandoned in the streets. Using a % of the money raised from sales, we take care of feeding them and grant them a home to live in.
Get Yours Here👇
https://bit.ly/3R4i0rD
Thanks so much for your support!
Much Love. ❤️