A shabby-looking homeless dog was looking for shelter when he unwittingly entered the barracks of the Bayamón Police Station in Puerto Rico. Sergeant Tony Montesinos quickly spotted the dog and gently reached out to him. He could see that the dog was emaciated and frightened, and had horrible scars all over his body – indicating that he was abused and abandoned in the recent past.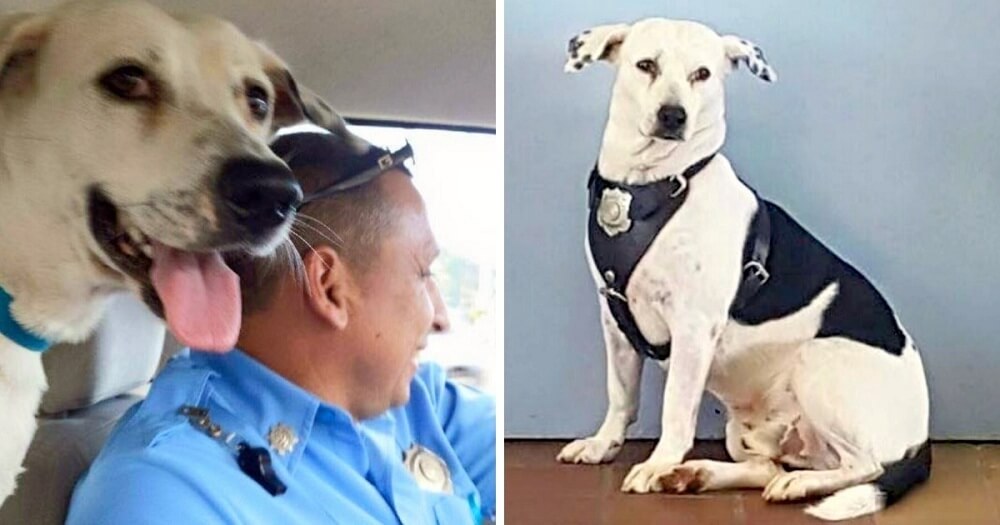 Tony named the dog "El Gorgi", and provided him with food and water. Gorgi left for the evening, but he returned to the station the very next day! Over the weeks, it became evident that the pooch considered the station to be his safe haven. The frail boy even befriended the other officers, and would lovingly lean on them for protection!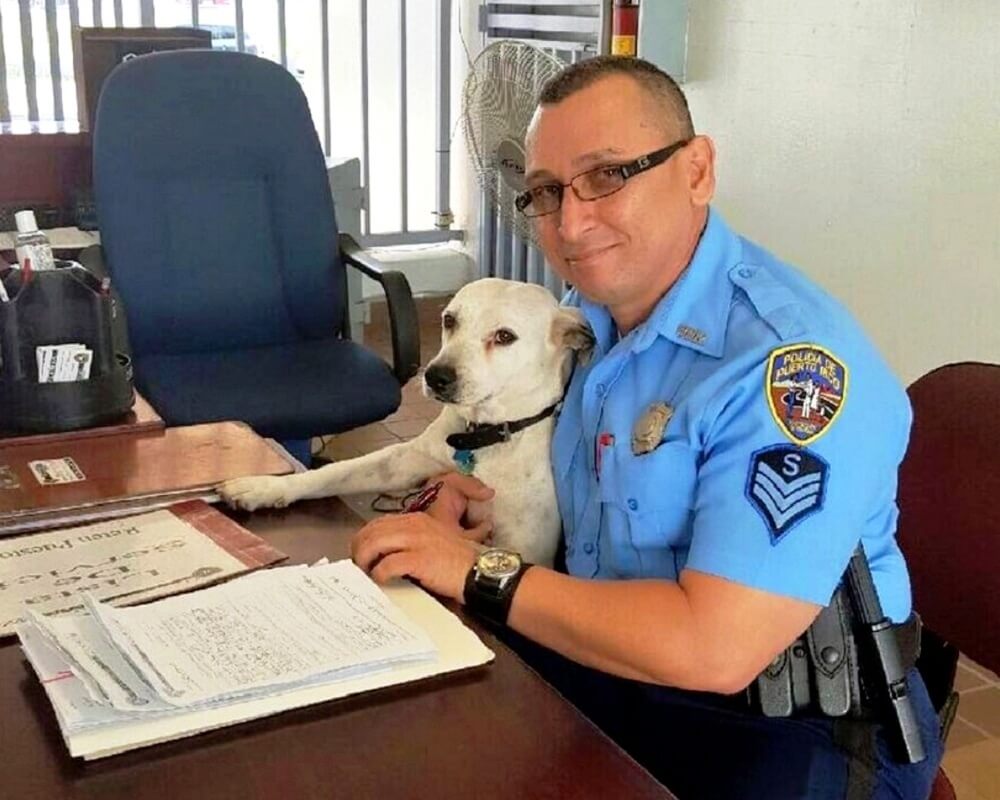 It was only a matter of time that the officers grew attached to Gorgi. They pooled their money and took him to the vet to deal with his many health issues. Eventually, they adopted him as the station's honorary surveillance dog! They got him a slick badge and a neat vest, and bought him a cozy little doggie bed that served as his post!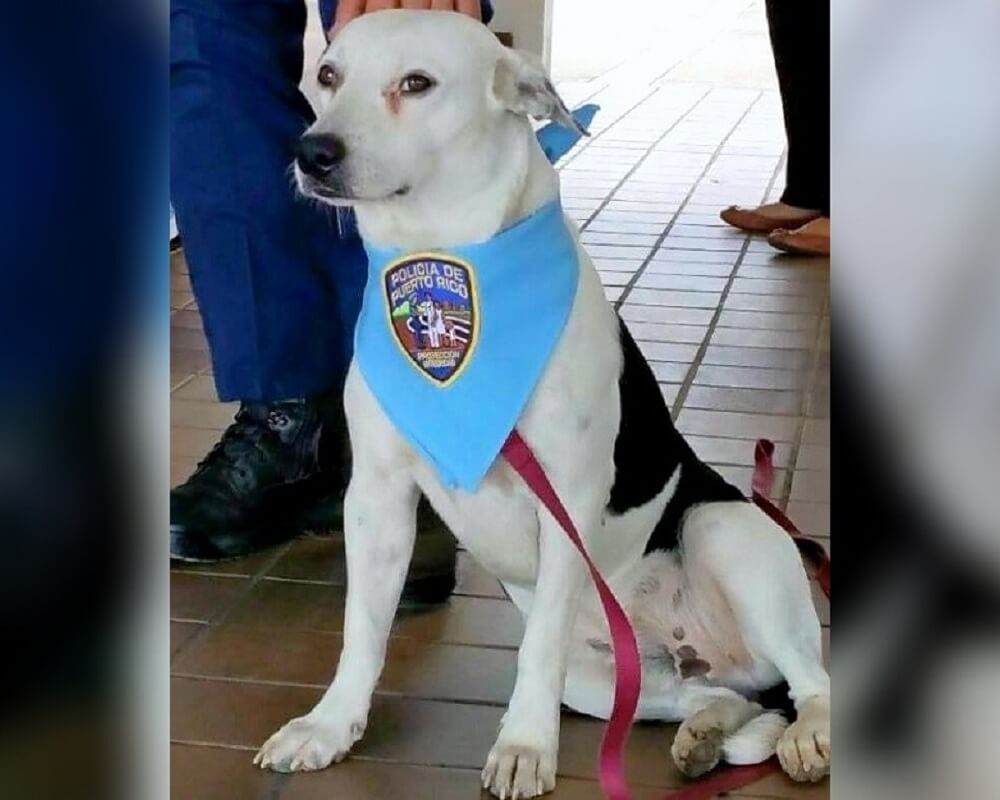 Today, Gorgi has blossomed into a handsome charmer and is an indispensable part of the station. His "duties" include comforting the officers during tense days and helping them keep their stress levels in check. For this previously lonely pup, belonging to a "family" has brought him the happiness and fulfillment that he had craved for all his life. Hats off to these hero officers for taking such good care of Gorgi!
Click the video below to watch the uplifting story of Gorgi finding his true home with the cops.
Please 'SHARE' to pass on this story to a friend or family member