Two dogs named Hemi and Foreign suffered a traumatic past. Officers found them in critical condition in someone's yard. Both were very thin and struggled to walk despite being only around 6 months old. Foreign couldn't put pressure on her back leg while Hemi's back leg was so swollen and bruised that an officer had to carry him.
Neither pup seemed to know what true love was like, but thankfully, their kind rescuers are ready to show them. Not long after arriving at the Niagara County SPCA, both pups have adopters. Hemi's adopter is someone he's already very comfortable around.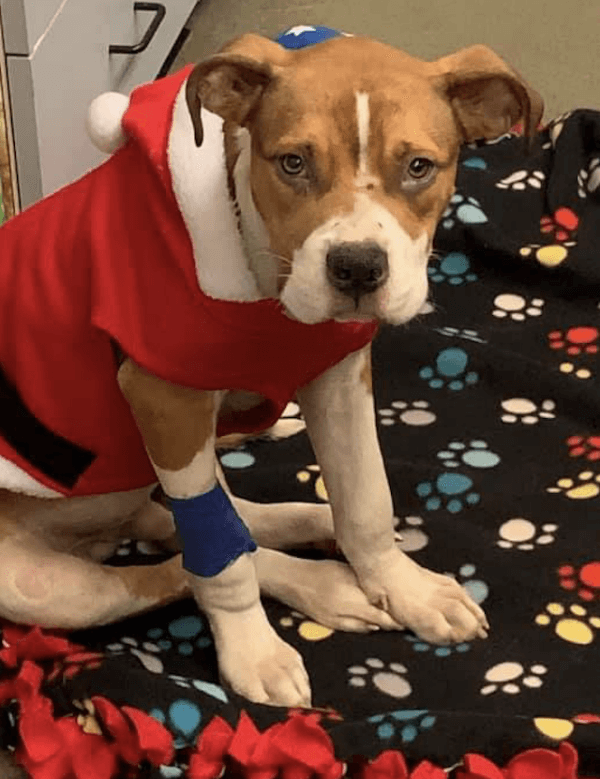 A Second Chance at Life
Officer Jim Tucci received an anonymous tip, which led him and other officers to the two neglected puppies. They rushed Hemi and Foreign to a local vet, where their health concerns were tended to. However, Hemi's injuries were more extreme. He was emaciated, dehydrated, and he had open wounds. His leg was sore and bulging out significantly.
The Niagara County SPCA quickly set up a GoFundMe page to help pay for Hemi's medical bills. To their surprise, the sweet pup raised over the $5,000 he needed, which meant his road to recovery was smoother than expected.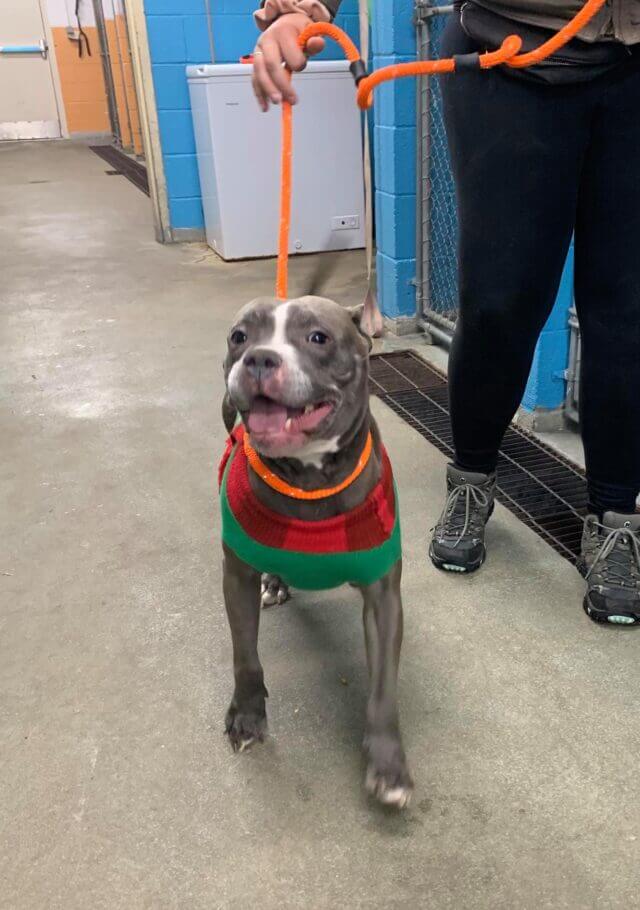 "He's still a little weak and he's recovering. He has to build some muscle," said Officer Tucci. "He's been sweet the whole time."
Despite being through such a rough situation, Hemi and Foreign have been loving toward the humans who are helping them. In fact, they're so charming the two brave officers couldn't say goodbye to them.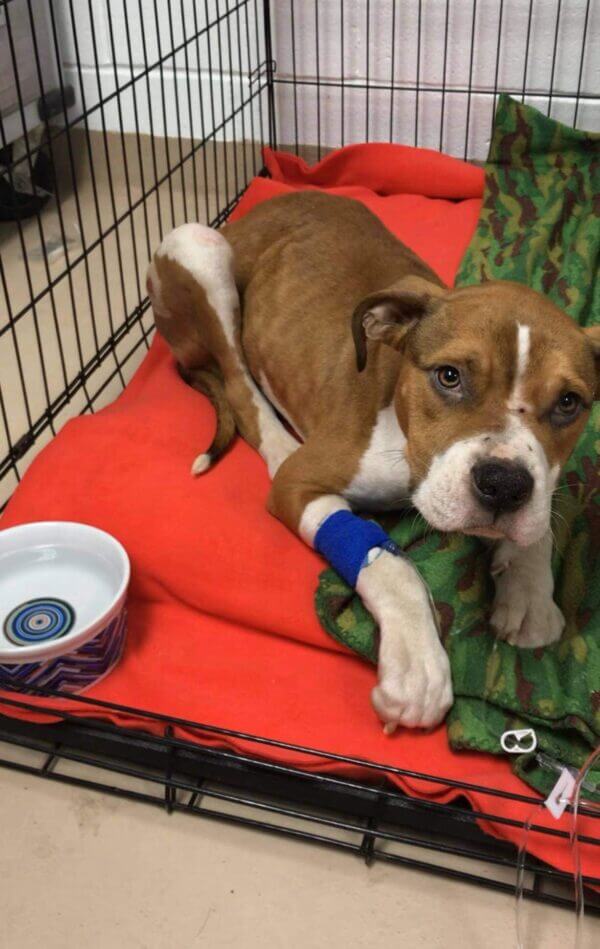 Hemi Finds a Home
Officer Tucci quickly fell in love with Hemi. As it turns out, he and his wife Samantha had already been talking about adopting another dog. So, Tucci quickly called his wife and showed her photos of the adorable puppy.
"She asked me if I wanted to adopt him and I said, 'Yes.' Everything just fell into place," said Tucci. "He hasn't shown any sign of aggression. He's been very loving and likes to be touched."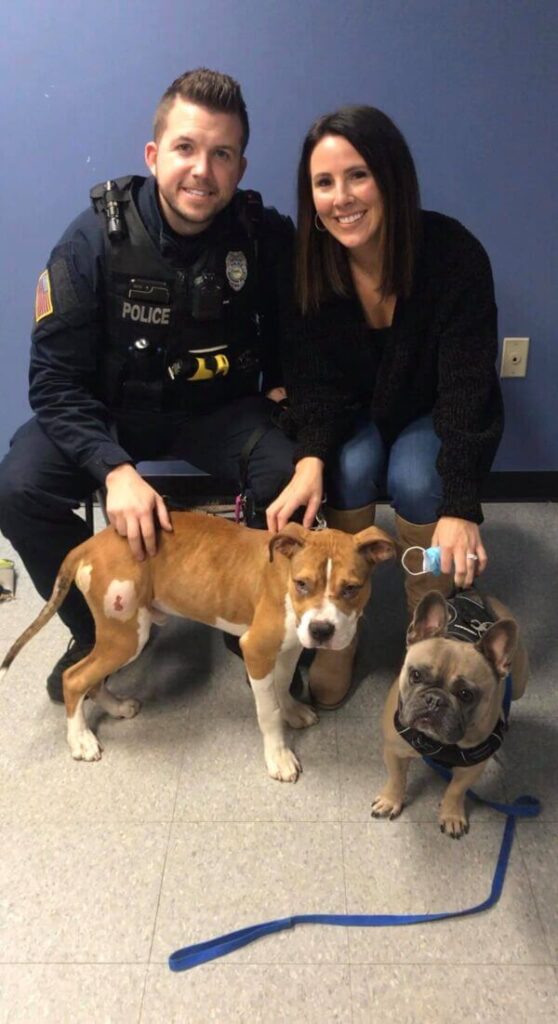 The couple already had a French Bulldog named Manny, but they said he's getting along great with Hemi. Manny was a little jealous at first, but now the two are best buds. After only a week, Hemi already had an amazing transformation, and he quickly learned to trust humans again.
Foreign is also doing well and she has a home ready for her, too. A local sheriff's deputy fell in love with her and will adopt her after she's medically cleared. Not long ago, these two pups were in pain and unloved. But now, they're both ready to live their best lives thanks to all the kind humans who helped save them!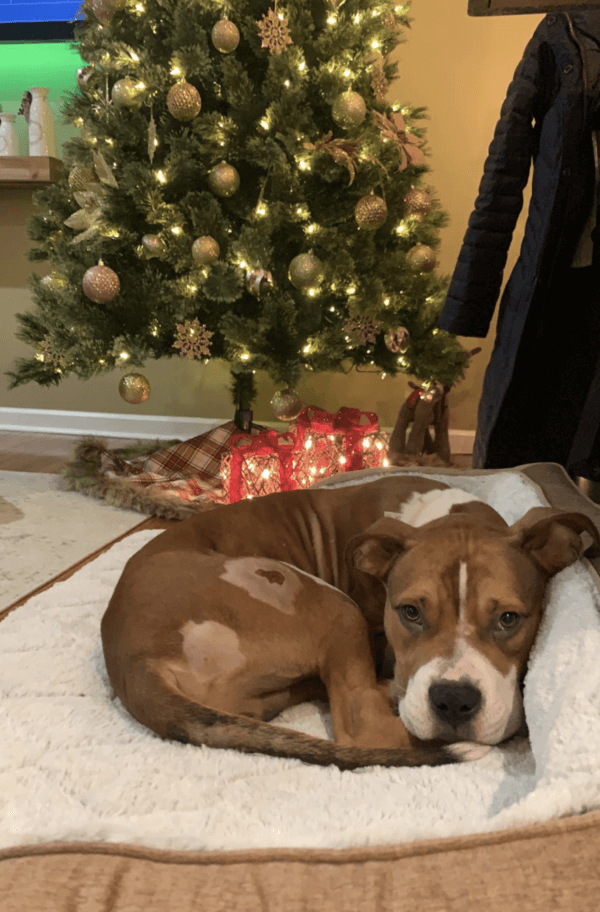 Please SHARE to pass on this story to a friend or family member.