Though a relatively new one, the "Elf on a Shelf" tradition is part of many families' holidays. The original story came from a 2005 children's book, and it describes how Santa will dispatch "scout elves" to spy on children before Christmas. The elves supposedly report back to Santa all the naughty and nice things they saw. Apparently, they also do some silly pranks around the house, definitively proving they are real.
In a recent controversy, one parent may have taken that pranking elves idea to the extreme. For a segment on ITV morning talk show 'This Morning,' Eamonn Holmes and Ruth Langsford discussed a Worsley resident, Claire Henderson's Elf on the Shelf pranks. Photos showed scenes of spray painted walls (apparently the house was being remodeled anyway) and poo Emoji themed snacks. Another photo really upset some of the show's viewers.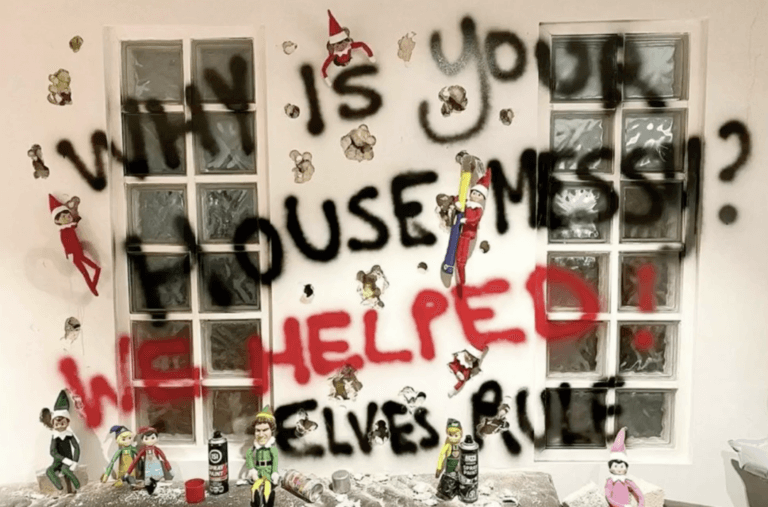 Apparently, the "elves" dyed the family dog Grinch green.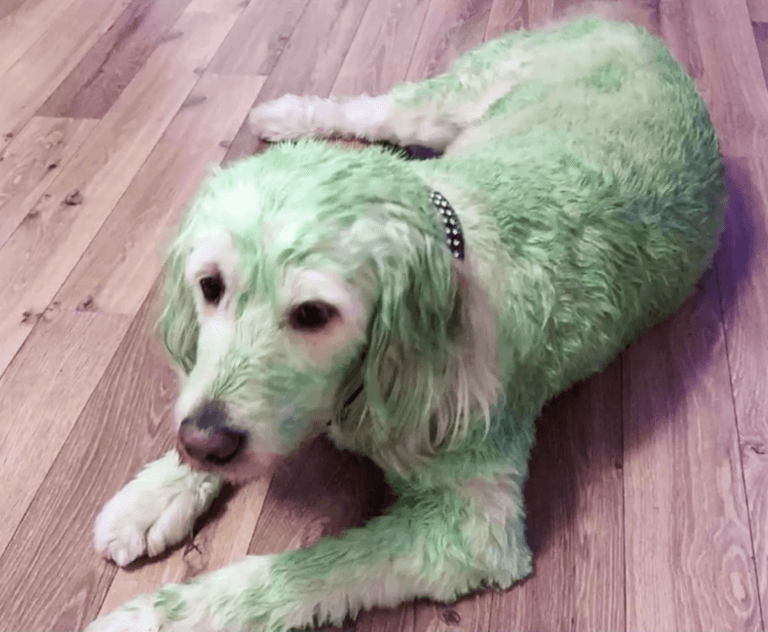 Christmas pranks can be fun family traditions, but in this particular case it's a bit more dicey. Host Eamon Holmes is a pretty big dog lover himself. He completely fawns over his own rescue dog Maggie. Holmes seemed pretty uncomfortable by the photos on the screen.
In defense of the prank, Claire clarified on Twitter:
"It's dog safe dye bought from a dog groomer that was patch tested 48hrs before and washed out the same day. The dog is very well looked after and enjoys getting the dye on. She wags her tail the entire time & gets excited. She gets a full body rub, treats & groomed the same day!"
Okay Or Too Far? Viewers Debate
Despite Claire's explanation, many viewers expressed outrage at the dog coloring.
"…To do that to your poor dog is disgusting! Some people shouldn't be allowed to own a pet. What a terrible example to set her kids." – @suzysasha via Twitter
"Colouring an animal is absolutely foolish. It shows how daft some humans are." – Mary Davies via Facebook
Some, however, found no real issue with the safety of this prank.
"I don't get how this can be seen as cruel? The dog was having a bath anyway? It doesn't know it's been coloured green it really doesn't care either way?" – Carmen Logan via Facebook
Obviously, it's a very contested issue. I know one thing for sure, I'd think twice about sharing pictures that spark this much controversy.
Please SHARE to pass on this story to a friend or family member.