Julie Docherty wasn't very keen on adopting a pet right after moving to Los Angeles. It was a huge commitment and she was still getting used to her new place, so she volunteered to walk dogs at a nearby shelter instead. But on her very first trip to the shelter, she fell in love with MoMo the 11-year-old Chihuahua and eventually ended up taking him home!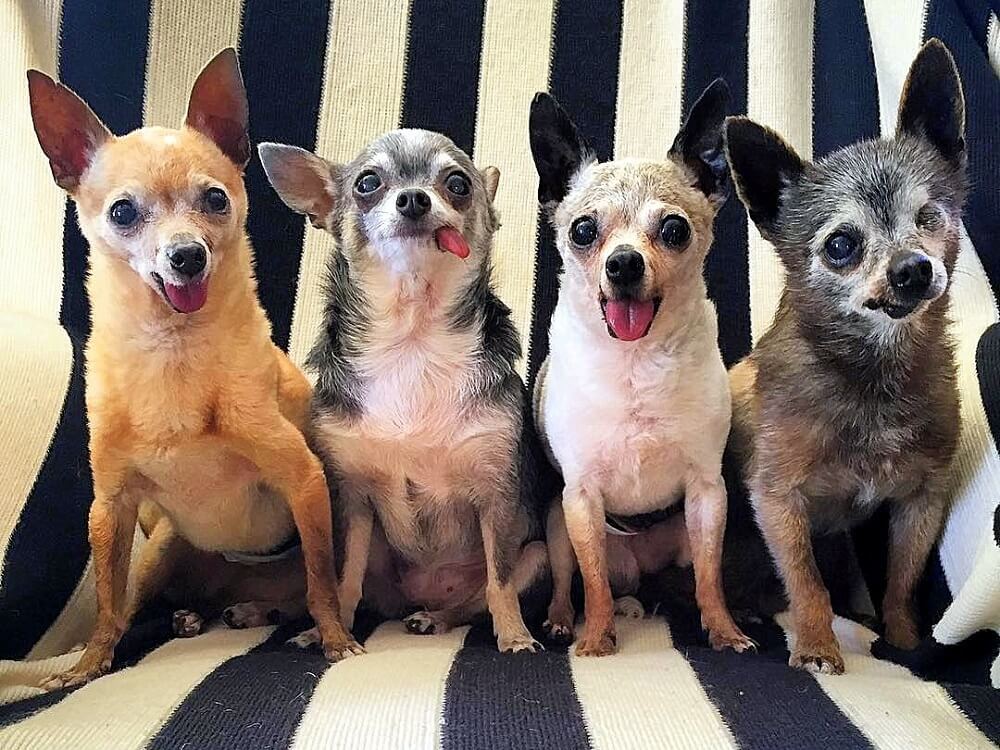 MoMo was previously abused and neglected by his owners simply because he was an old dog. Soon, Julie realized that the shelter was overflowing with abandoned senior pets who were ultimately euthanized because no one wanted a "liability". And just like that, Julie found herself adopting 3 more senior Chihuahuas from the shelter!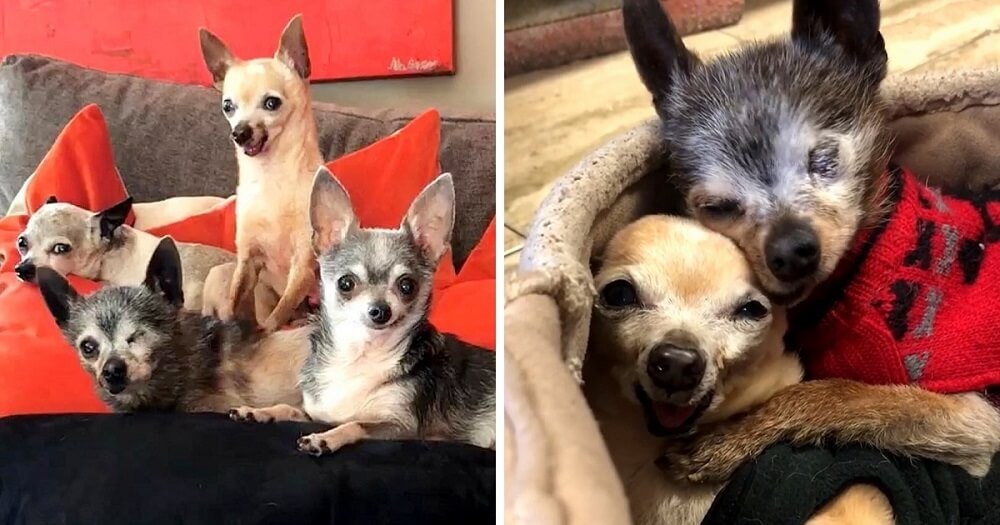 The most fascinating thing about Julie's 4 Chihuahuas (Benito, MoMo, Choli and Paloma) is that none of them have a single tooth in their mouths – and they are still absolutely perfect! Together, the quartet is just like a senior puppy club who do everything together. From basking in the sun to napping together, this adorable Chihuahua squad is living their grand retirement years like kings and queens!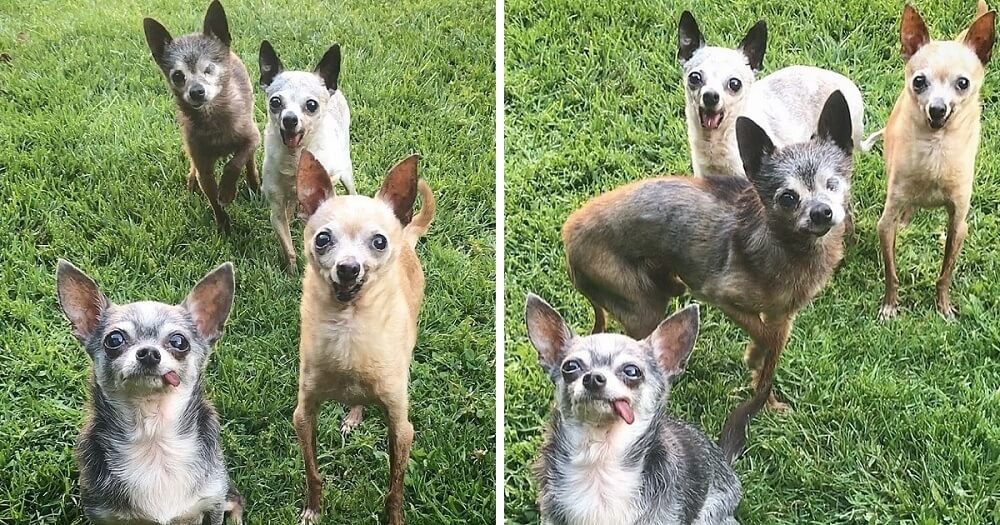 Over the years, Julie has unwittingly turned her home into a haven and hospice care for many ageing dogs. She knows her wards don't have much time, so she tries her best to help her rescues live life to the fullest. From being an unsure pet owner to literally being the guardian angel to senior pets, this inspiring woman has certainly come a long way!
Click the video below to watch a starry-eyed Julie gushing over her 4 darling senior Chihuahuas.
Please 'SHARE' to pass on this story to a friend or family member