A mischievous wiener dog is safe and sound thanks to firefighters in Beaver Falls, Pennsylvania, and the deliciousness of pepperoni. Winston the Dachshund became trapped under a building after escaping his yard.
The pup normally wears an electric fence collar, but on this day, owner Sarah Masters' other dog chewed it off while she was at work.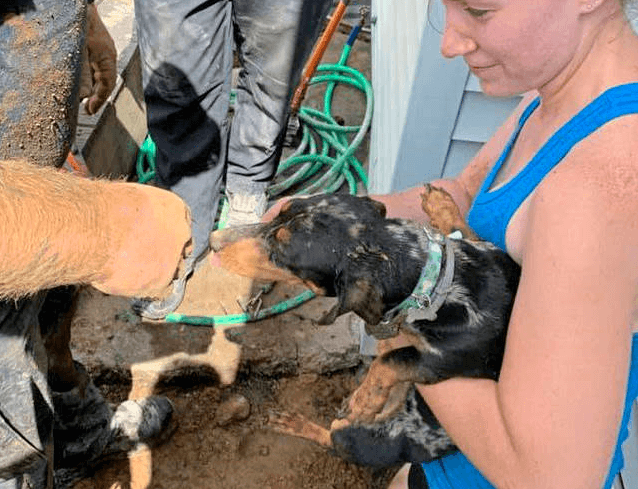 Masters had been searching for Winston for a half-hour when she discovered his predicament.
"I kept hearing him bark and finally realized that he was actually underneath my neighbor's house," she told TribLive.com. "I saw him looking up from the hole and tried to pull him out, but it seemed like I was hurting him so I pushed him back down."
Masters believes her dog became stuck after pursuing a groundhog. At the sight of his mom, Winston tried to dig himself free but only succeeded in making the hole deeper. She decided it was time to call in the pros.
By this point, Winston had managed to dig himself three feet below the surface and then got "backed into a corner."
Chief Stowe, Captain Chris Crawford, and firefighter Jason Tyger broke out their power tools and cut through the concrete slab. Next, they began digging with shovels to get closer to Winston.
"Unfortunately, we hit another slab of concrete down there, so we still couldn't get close enough and the dog didn't seem to be able to get to us because his collar was keeping him from getting through the opening."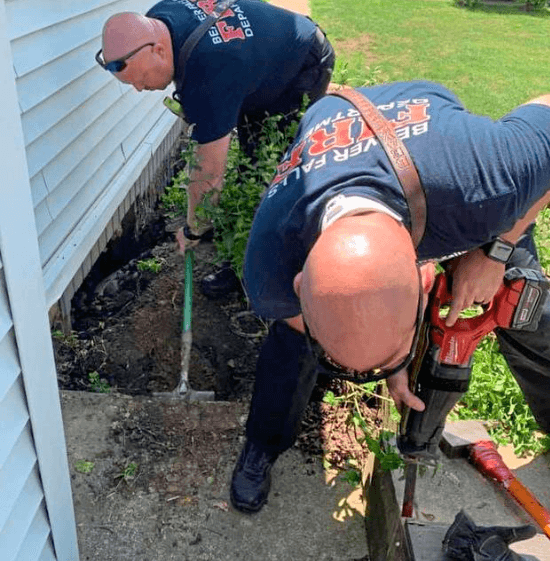 When there was enough space, Tyger crawled under the house and used his hands to enlarge the opening.
"Even though we created enough room for the dog to get out, it was pretty frightened and wasn't moving," the chief said. "So we figured if he heard his owner's voice, he might respond."
Masters entered the pit with the firefighters' help and offered Winston some encouragement with a side of pepperoni. It worked like a charm! The dog came right out to collect his treat.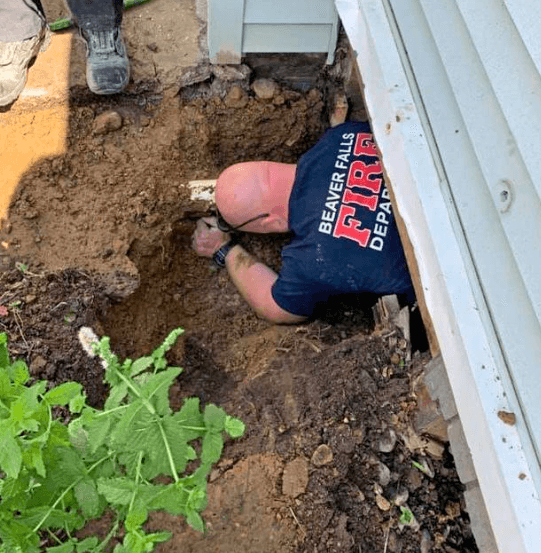 "On these type of calls you really feel for the family," Stowe said. "The dog's owner was so upset. I'm a dog owner, so I understand. They're like family to us. I'm glad we were able to help rescue him."
Despite his frightening and claustrophobic ordeal, Winston was unharmed.