Dogs are highly intelligent and sensitive creatures who sadly can suffer long-lasting psychological damage from those people who think it's okay to abuse their trusted pet.
It's always astounded me how a dog will love their owner unconditionally despite being treated badly, their loyalty knows no bounds.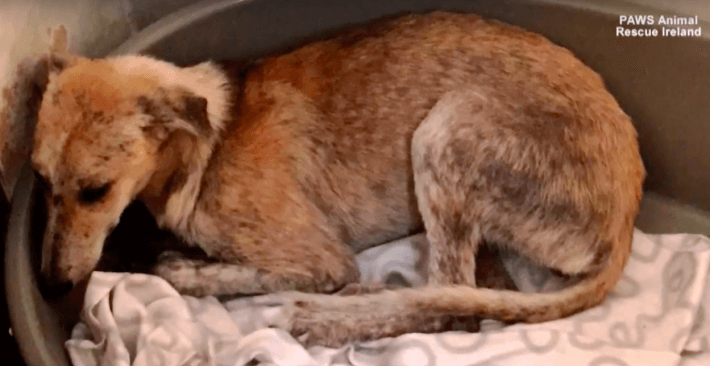 For Angel, a greyhound mix, she was thankfully rescued from her abusive home, but not without suffering some severe psychological damage that meant she had completely shut down.
Staff from PAWS Animal Rescue in Ireland brought her to their kennels where she was given a warm bed, food and treated for the mange she was suffering due to her previous neglected life.
But from the start it was clear this gorgeous hound had lost all her trust in people.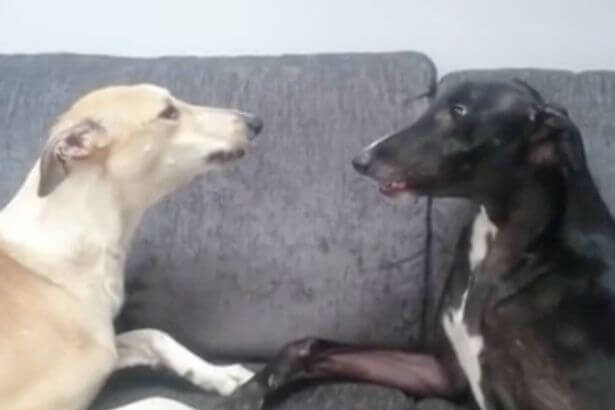 She refused to look at the staff choosing to stay in the corner of her kennel, facing the wall with her head down.
Staff left food for her but she only ate it when nobody else was around. It was determined that Angel was suffering from an extreme case of anxiety after years of abuse.
Animal heroes were patient with the nervous hound and slowly but surely this sweet dog came out of her shell, especially when she was introduced to another greyhound.
Angel finally realized she was safe and among friends and started to interact with staff, also enjoying many howling conversations with her new furry friend.
A couple who had just lost their two dogs decided to adopt the pair and now they are enjoying a life of love and all the toys, something Angel has clearly never experienced before.
Please 'SHARE' to pass on this story to a friend or family member