Sometimes, when the time is ticking, you have act fast if it's a matter of life and death. When Bill Morris saw a 'lifeless' Yorkie in a hot car, he knew he couldn't wait for the police to arrive. If any more time passed, the little dog might not have survived.
Being a loyal dog dad himself, Morris knew that no dog should be left in such cruel conditions. So, he grabbed an axe and used it to break the window in a quick rescue. It was a risky mission, but the Yorkie's life came first in this situation.
A Quick-Thinking Rescue
Morris had been on his way to purchase a new vacuum when he came across the dog in danger. Samantha Harvey and her husband Eddie pointed out the Yorkie to Morris. When he got a better look in the car, he saw that the dog looked like he was only minutes away from death. Many people were standing nearby, but no one was doing anything.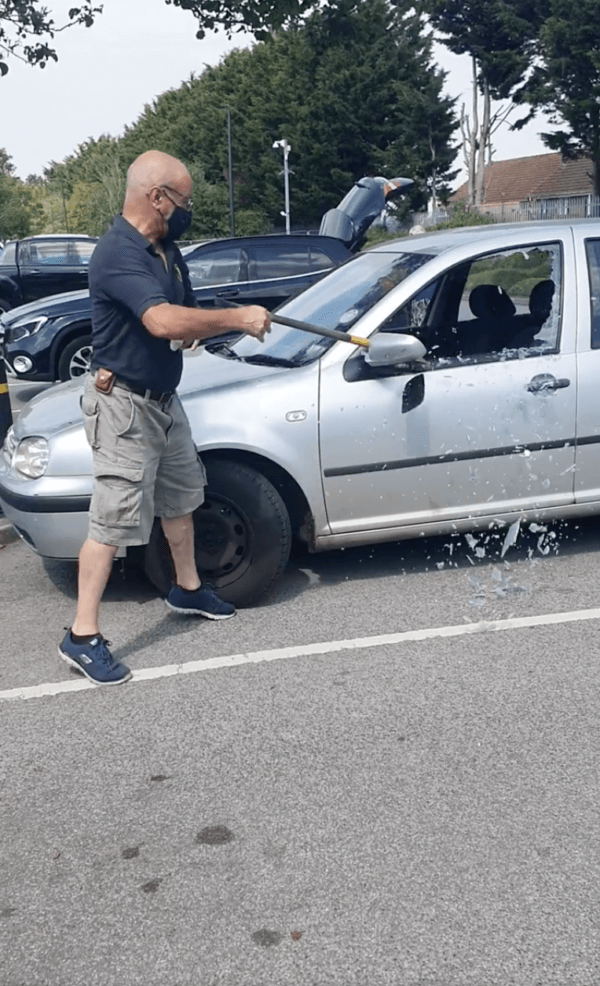 Related Post: 19-Yr-Old Dog Given Up Near The End Of His Life Gets A 'Forever' Home
The Yorkie was clearly distressed. He was on his side, heavily panting with his eyes closed. Morris first called the police, but he was on hold for a long time. He knew by the time someone answered, it would be too late.
"The dog was minutes away from dying and I just thought, 'I need to do something here,'" Morris said.
So, Morris grabbed an axe from his car while someone else stayed on the line with the police. Samantha took a video of the entire situation as a witness.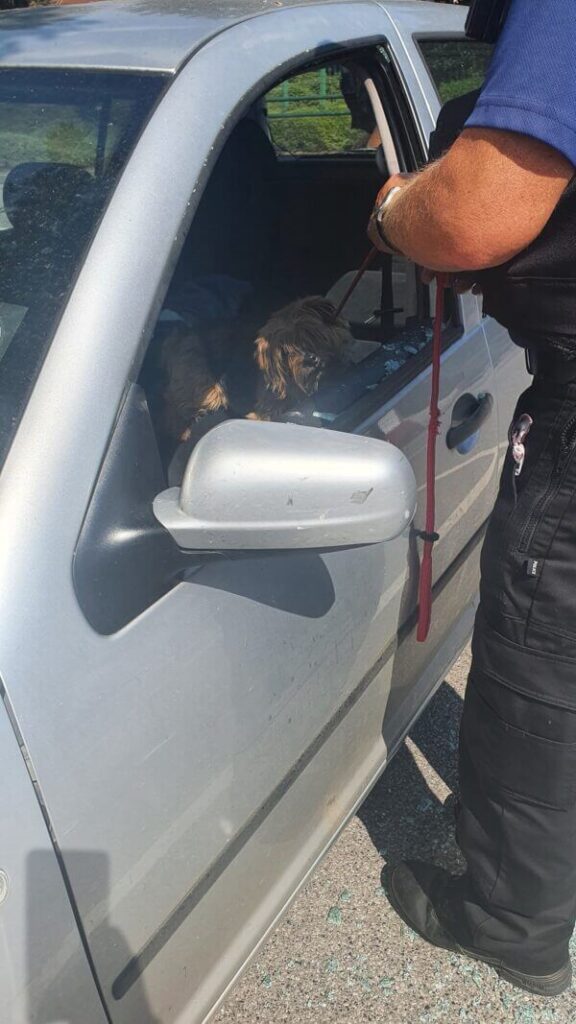 Morris hit the window of the car eight times before it finally shattered. He made sure to hit the front window while the dog was in the back so the glass wouldn't hit the dog. Then, he grabbed the dog by the leash to help pull him to safety. Thanks to Morris' quick thinking, the little Yorkie was free.
Is the Dog Okay?
There were two officers nearby, so Morris alerted them of what he had done. Their concern was only focused on the dog, not on the broken window, which was a relief. Luckily, the dog was still alive, so the officers rushed him to the vet to further assess his health. The dog had been in the car for at least 45 minutes. He was also in desperate need of a haircut, which likely only made him hotter.
"The police took all of my details but at no point did they charge me or caution me for a criminal offense or even say what I did was wrong," Morris said. "If I was in the same situation tomorrow I would do exactly the same thing. I don't regret it."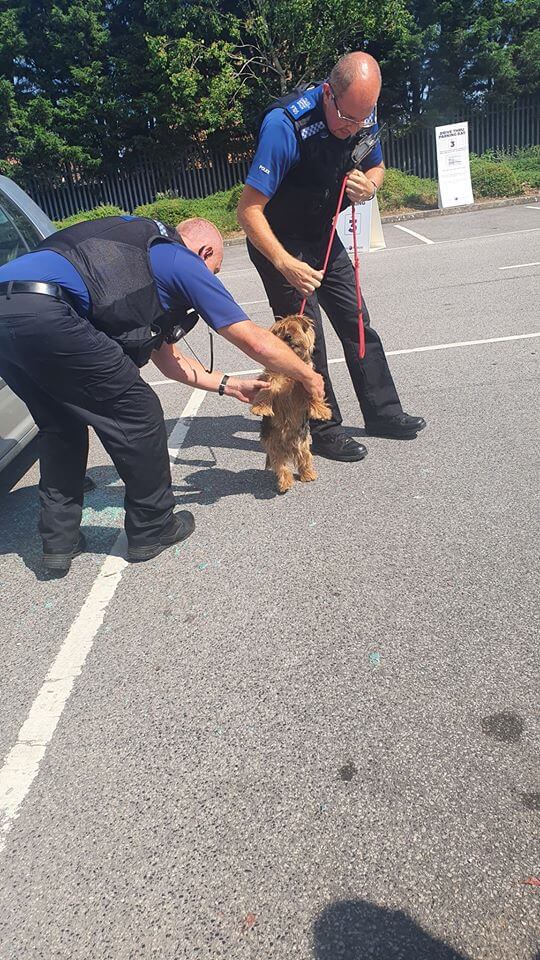 Soon after, the owner of the car returned with her young daughter. Morris said she seemed shocked, but not at all emotional over the dog. Morris questioned whether she would leave her child alone in a car for an hour and she said no. She then proceeded to say that she was sorry and that she didn't know what she was thinking. This apology shouldn't excuse her cruel actions though.
Unfortunately, the owner of the car didn't seem to receive any charges. She was only given advice. As for Morris, he was given lots of praise, and many people offered to buy thank you gifts for him. However, Morris said that he would prefer that people use their money on donations to animal welfare organizations instead of gifts. That would help make the world a better place for even more dogs out there.
Watch the Amazing Rescue Here:
Related Post: Baby Wept In Pain After Owner Left Her In Woods, Embraced Only Person Who Cared
Please SHARE to pass on this story to a friend or family member.