Dogs are so emotionally intelligent, they seem have a remarkable ability to understand when someone has died, and are even able to grieve for their friends and loved ones.
That was the case for one dog, who was missing his brother after he passed away… but had a beautiful reaction after seeing a tribute to the late dog.
Libby Davey, from Bristol, owned two dogs named Smiff and Frank—dog brothers who had formed a close bond.
But sadly, Smiff passed away last month.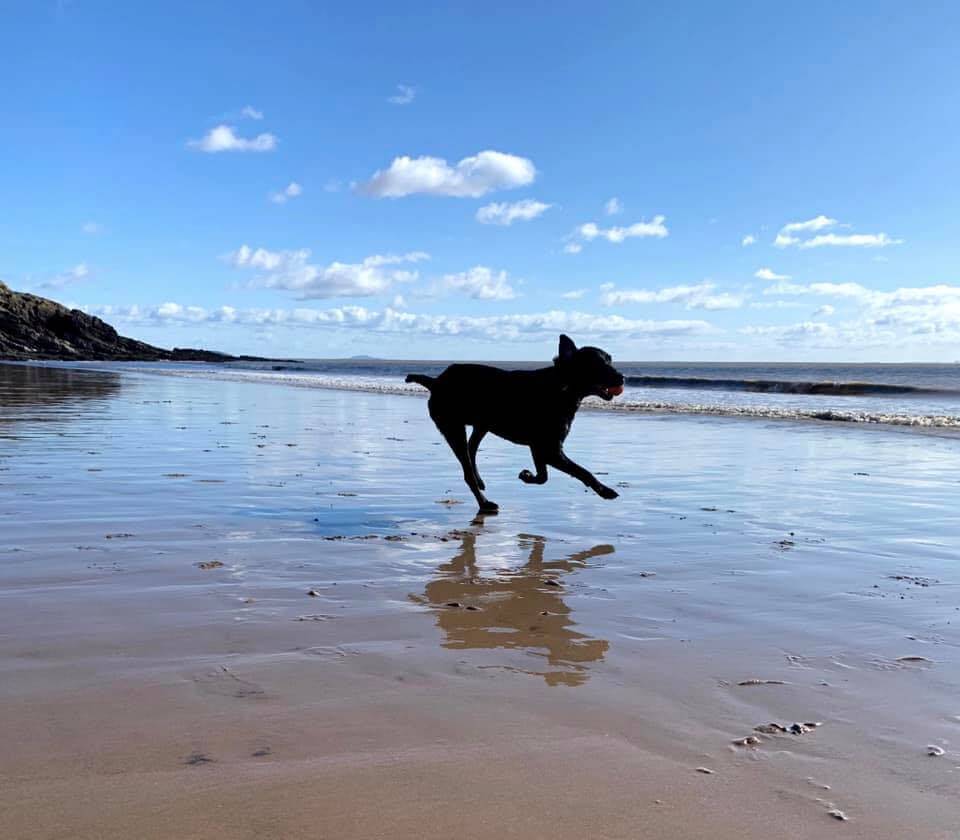 Smiff's death left his family grieving. But in honor of her beloved dog, Libby found a way to memorialize him.
She commissioned a painting of Smiff to hang in her living room. A local artist named Tina got to work, and soon Smiff's portrait was up on the wall.
It looked just like Smiff… so much so that Frank immediately recognized the painting as his brother.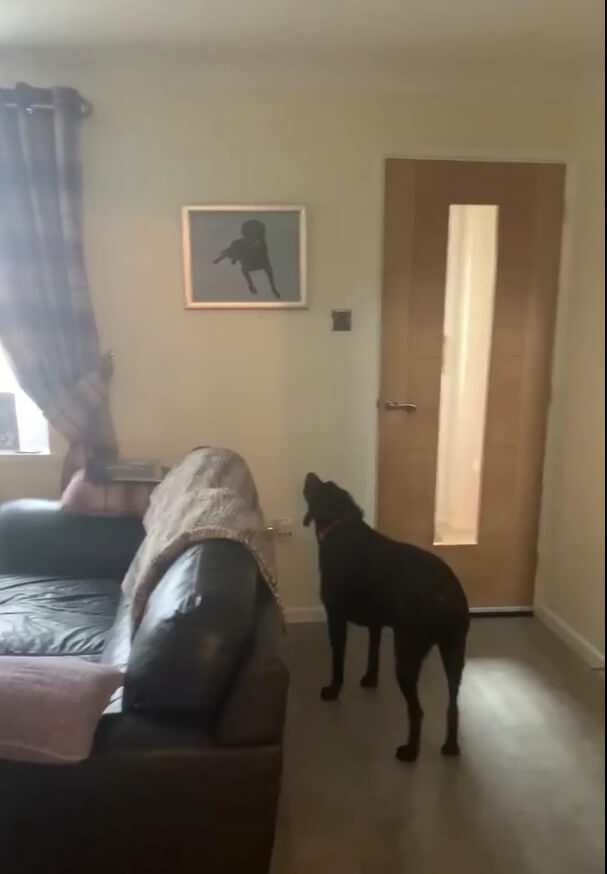 In a remarkable moment caught on video, Frank seems stunned by the painting of his brother. He jumps up on the couch to get a closer look.
It looks like he doesn't know what to make of the painting. He seems both happy to see his brother again, but sad at the reminder that he's gone.
"How amazing and sad," Tina Muir wrote.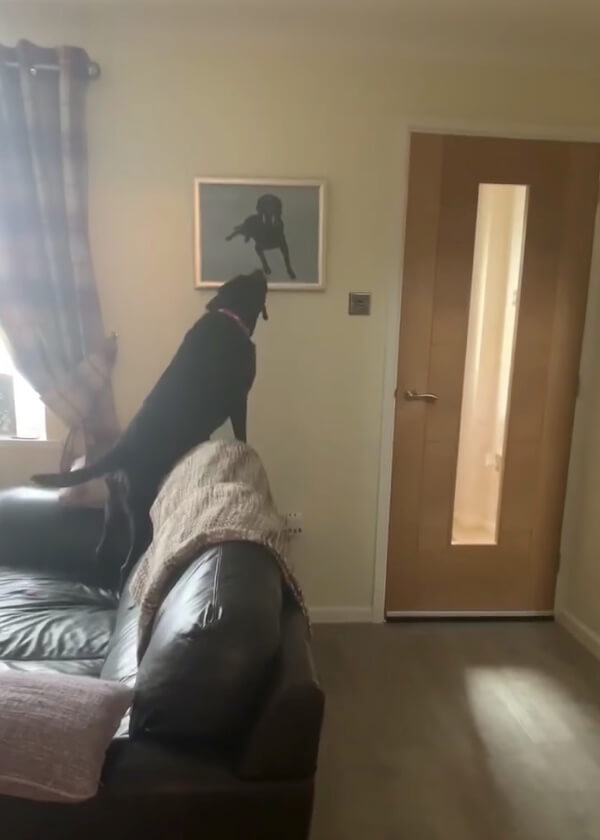 It's amazing how dogs can form deep, emotional bonds like this. We've seen many stories of dogs who still show signs of love for their deceased dog siblings, like leaving out food or leaving room in bed.
And it's clear that Frank still has Smiff on his mind. Now, he'll always have a beautiful portrait to remember him by.
Rest in peace, Smiff. You will certainly live on in the hearts of your loved ones.
Share this beautiful story!