When we have a dog in our family, we want to do everything that we can to take care of them. We provide them with a warm place to sleep, plenty of good food, and lots of exercise.
Unfortunately, there are times when unusual circumstances may force us to make a decision that we don't want to make.
That is what happened when an elderly German couple had to leave for South Africa. They had two German shepherds, Zena and Skye, but they couldn't take them along. They gave the dogs to another family member but they weren't able to care for them either.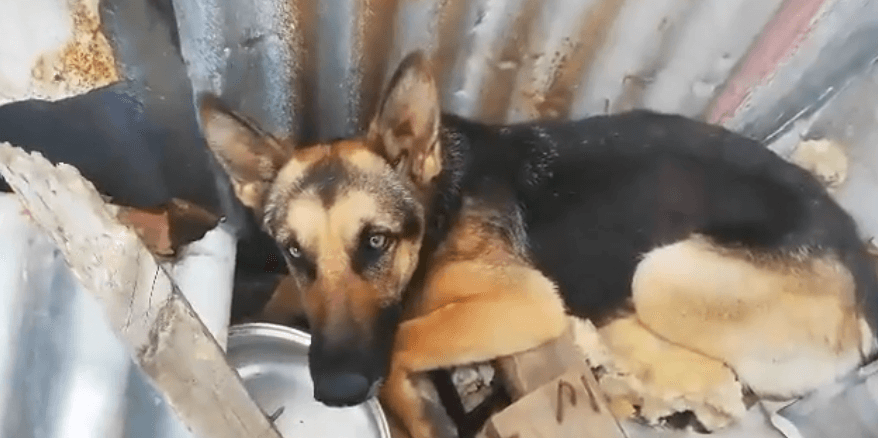 –>Related Post: Two German Shepherds That Had Nothing But Each Other Are Looking For A Forever Home
Rather than simply dumping them off at the shelter, they did the right thing and asked SideWalk Specials for assistance in finding them a forever home.
SideWalk Specials got busy right away. They came to take possession of the two female dogs. Those dogs were afraid and seemed timid, but you really can't judge a book by its cover. The two-year-old dogs turned out to be friendly with both other dogs and humans, although they aren't sure about how they will act around cats.
There is also some sound advice being provided by SideWalk Specials to pet parents that plan on moving. "If you're emigrating, make a plan for your loyal pet, giving them away to an unknown fate is both unacceptable & cowardly," the organization wrote.
The dogs are currently on trial with a potential family, but if you have the means to provide a loving, forever home to one or both of these sweet pups, you can contact SideWalk Specials. If something doesn't work out with the trial family, then they'll be back to looking for a home.
They also accept donations to help cover expenses while they look for a new family.
–>Related Post: High Flying Golden Retriever Greets Dad By Leaping Into His Arms Every Day