A Florida family's worst nightmare came to life when their 3-year-old son with autism went missing. Marshal Butler disappeared, along with his two canine companions, Nala and Buckwheat. This left his family panicked.
They immediately began working with law enforcement to track Marshal down, but it wasn't easy. Marshal had a hard time communicating with others, and he was last seen only wearing a diaper. However, thanks to two loyal pups, Marshal was protected at all times. They helped save the young boy's life.
The Search for Marshal
There was approximately an hour between when the boy was last seen and when the police were called to the scene. Officials came as quickly as they could. They even brought their K9 Teams for assistance.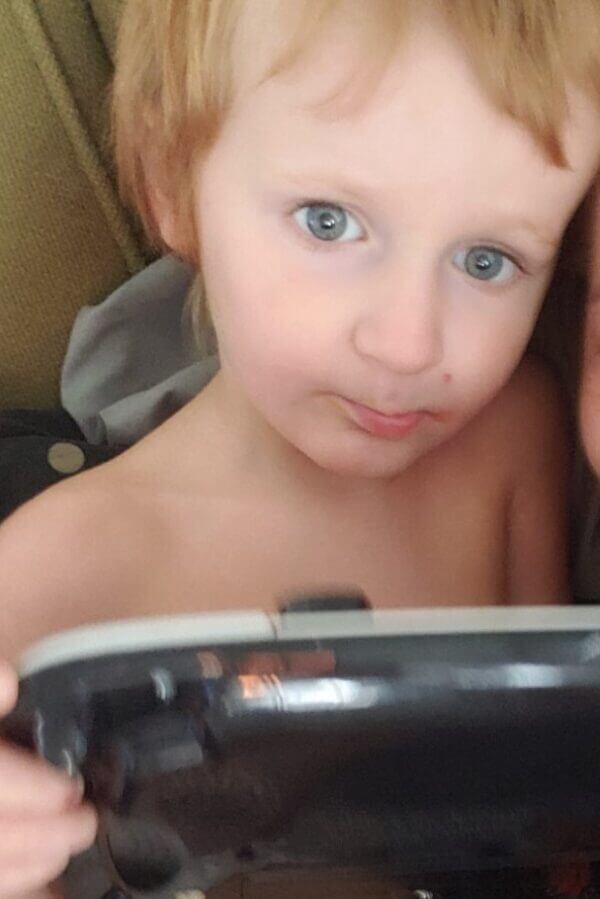 Family members, friends, and law enforcement searched for several hours. They shared photos of Marshal on social media in hopes that someone would spot him and bring him home. Additionally, they shared a photo of one of the two dogs, explaining that the pups were likely still by the boy's side.
"We were panicked," said Kayla Stewart, Marshal's aunt. "All sorts of worst case scenarios are running through their heads. Through the whole process, you're terrified."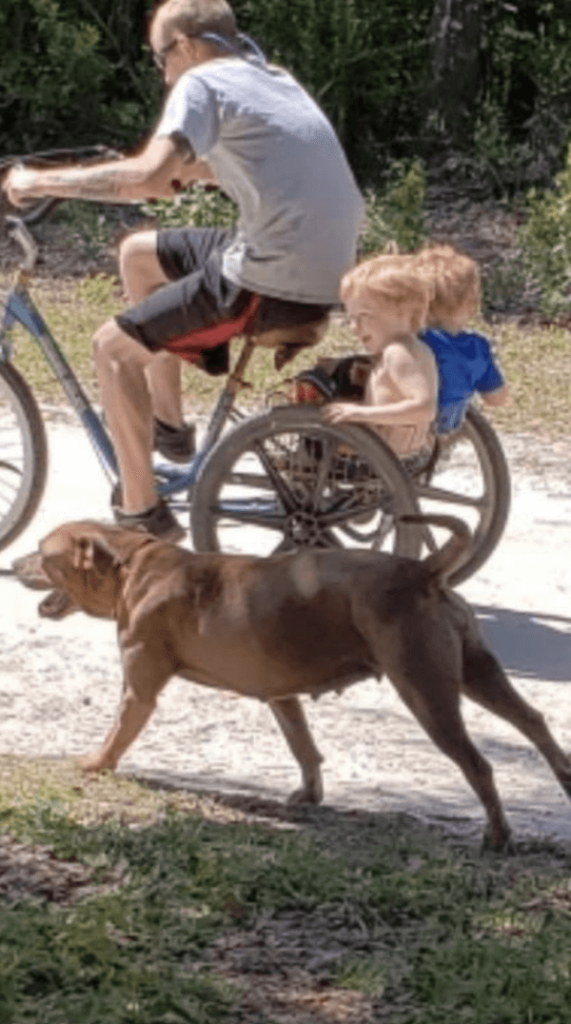 Luckily, a few hours later, neighbor Carol Shelton spotted Marshal. Nala and Buckwheat were both by the boy's side, protecting him at all costs. It seemed like they had helped guide him and keep him out of trouble.
Safe at Last
Marshal was found near a river, about a mile away from his home. He was still wearing nothing but a diaper. It's unclear what he was doing all that time and how he had escaped, but all that mattered was that he was found.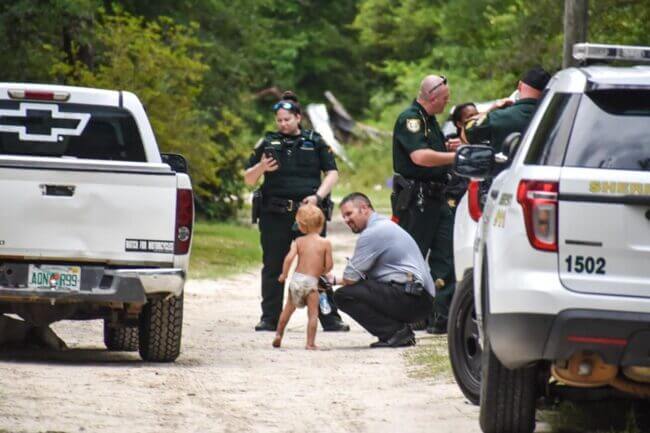 Thankfully, Marshal and the dogs were all safe with no physical injuries. However, Marshal was a bit dirty from playing in the dirt, but his family wasn't surprised. Apparently playing in the dirt is his favorite thing to do.
"Both of his dogs were right there with him," said a neighbor. "[We're] thankful that the pups kind of guided him along. I guess they kept him safe."
Marshal's mom said the dogs were just doing their job, and she is grateful for that. They both love the boy very much, so they knew what they had to do. This event just shows how loving and dedicated our furry friends are. We truly don't deserve dogs.
Please SHARE to pass on this story to a friend or family member.