A California man is thankful for the survival of his beloved Pit Bull after a terrifying event. After spotting his pup in the hands of an angry bear, he jumped into action without hesitation!
Kaleb Benham was playing with his dog Buddy near his house in the early hours of Thanksgiving Eve. What started out as a normal play session with his furry BFF turned into a dramatic fight for survival at the hands of a black bear.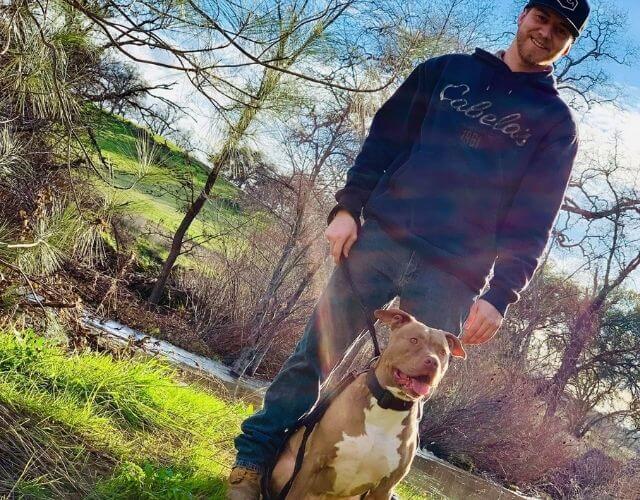 Within moments of Buddy running just a few meters away, Kaleb heard a loud growl emerge from the distance. In an instant, a large black bear approached his dog Buddy, and grabbed him by the head with his mouth.
The bear was attempting to drag Buddy away from Kaleb, but he would not let his pup go without a fight. Kaleb then made the terrifying decision to confront the angry bear, paying no mind to the threat against his own safety.
Kaleb rushed to his dog's aid, meeting the bear with a powerful tackle. Kaleb describes grabbing the bear by the throat, and hitting him in the face until he let Buddy go.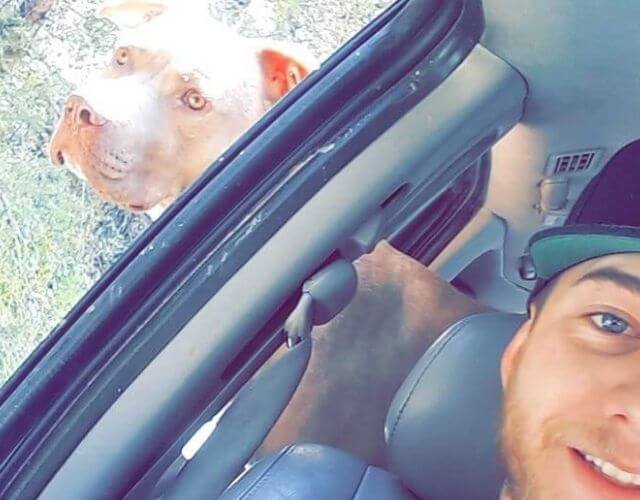 "I just ran down there, plowed into the bear, tackled it and grabbed it by the throat and started hitting it in the face and the eye until it let go" – Kaleb Benham
Kaleb's fast action was enough to get the bear to let go of Buddy, and run away from the hopes of potential prey. Once Buddy's body was free, Kaleb was able to see just how serious the situation was for his beloved pup.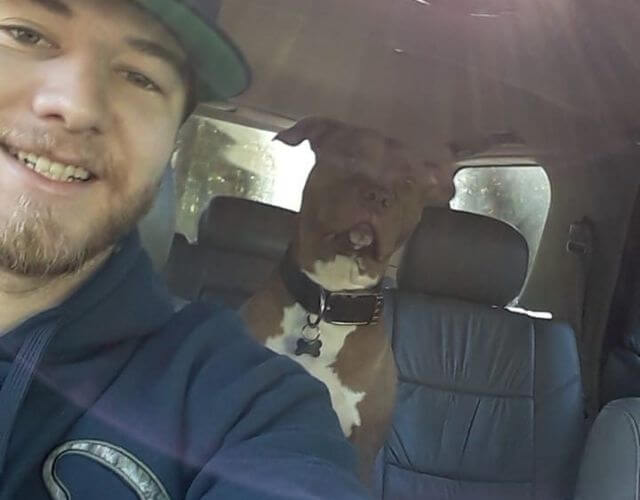 He rushed Buddy to their local veterinary office, where they were able to tend to the many lacerations on the dog's sweet face. Buddy required extensive surgery that lasted almost 3 hours, but was able to pull through in the end!
A man's love for man's best friend is a powerful force. Kaleb Benham from Grass Valley took on a 350 pound bear that was attacking his rescue dog, "Buddy." Kaleb said he heard a growl the saw the bear dragging buddy "by his head." So he tackled the bear and punched it pic.twitter.com/XAhTrS2AEC

— Anna Giles (@AnnaGilesTV) December 4, 2020
Buddy is now recovering from his near death experience, and is on track to be back to his normal self in no time! Kaleb managed to escape from this ordeal unscathed, and the realization of just how close he was to losing his best furry friend.
"If it was your kid, what would you do? That's my kid, I would die for my dog." – Kaleb Benham
We are blown away at Kaleb's bravery in such a critical moment, and are wishing Buddy a speedy recovery!
Please SHARE to pass on this story to a friend or family member.