The life of a truck driver involves a lot of time on the road. For many, this can be an exciting and adventurous job, until something goes wrong. When a woman named Melissa was driving a truck with her rescue dog by her side, everything seemed positive at first. But then some road work lead to her dog escaping and running down the interstate.
Melissa was thousands of miles from home, so she had no idea how to find the dog and bring her home in a timely manner. Even so, she continued to search for the pup as much as possible.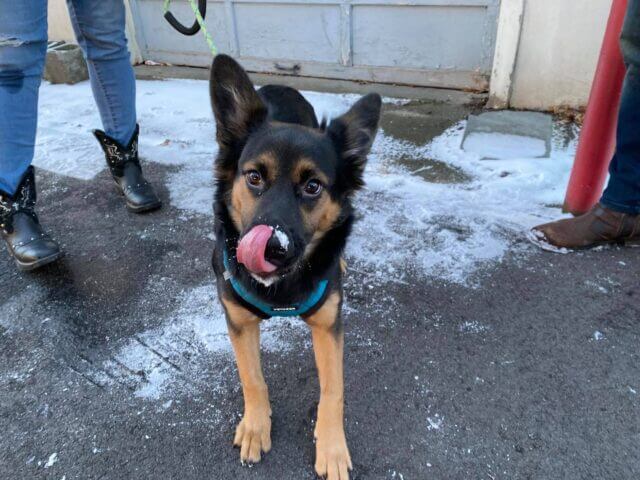 Runaway Dog
Maybelle the dog, also referred to as Hope by one source, escaped the truck while in New York. They were on a freeway that was shut down. So, when they pulled over, Maybelle made a run for it. The pup is a notorious runner, but Melissa chased her for as long as she could. She searched up and down the freeway, but she was unable to stay in the area for more than one night.
When Melissa realized Maybelle was lost, she was terrified. Melissa lives near the West Coast, so searching for a lost dog on the East Coast was no easy task. However, she never gave up hope and continued searching for the pup online.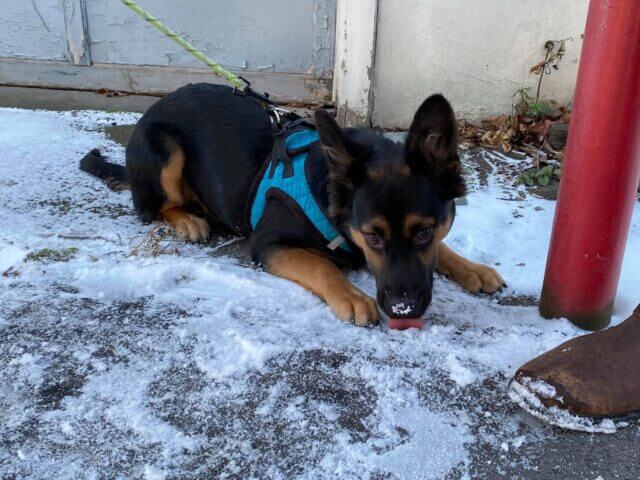 Luckily, the same night that Maybelle ran away, the Cortland County SPCA found her. No one claimed the pup right away, so they talked about putting her up for adoption. The shelter staff loved having her around though, and they suspected that she had a loving family looking for her.
"She walked really well on a leash, and she could sit, so I knew she had someone who was teaching her something, paying attention to her, and caring about her," said Kathi Maxson, a Cortland County SPCA law enforcement officer. "I didn't want to get too close. It's too hard to say goodbye sometimes."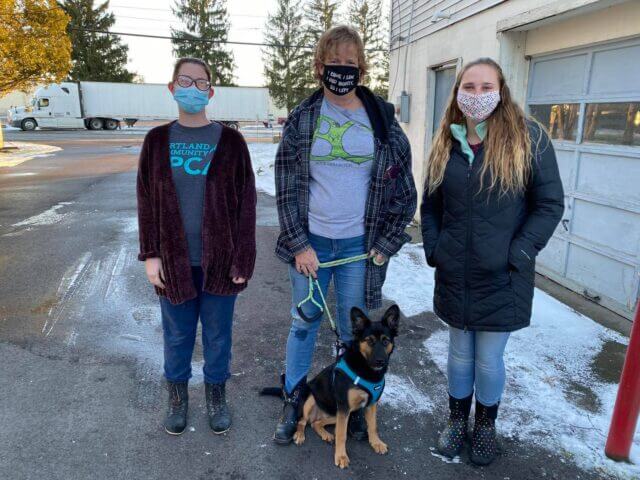 Homeward Bound
Luckily, Melissa soon saw a photo of Maybelle on the Lost Dogs of Finger Lakes Facebook page. Yet, she still had to find a way to make it all the way across the country to pick up her furry friend. Melissa had to make accommodations to travel from Oklahoma to New York to reunite with Maybelle. Luckily, the shelter was happy to assist her through the process.
"It's been an event, but we made it work," said Melissa. "I appreciate you guys for taking good care of her."
Maybelle was overjoyed to see her mom again, and she was also able to reunite with her canine friend, Buddy. The journey to bring Melissa and Maybelle together was not easy, but of course, it was well worth it. No distance can break the bond between a human and their dog.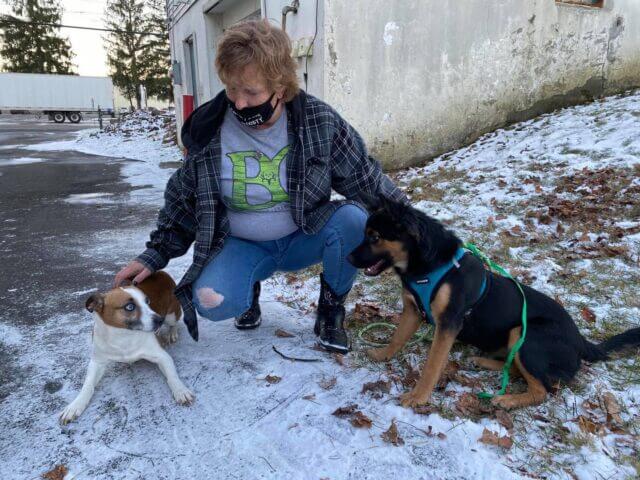 Please SHARE to pass on this story to a friend or family member.