Booboo and Bambi, two "super bonded" dogs, were mercilessly tossed out of the car by their heartless owner who wanted to get rid of them. The confused duo was seen waiting in the same spot in a parking lot in Miami for 2 weeks. They anxiously kept hoping for their owner's return and chased away every human who tried to help them.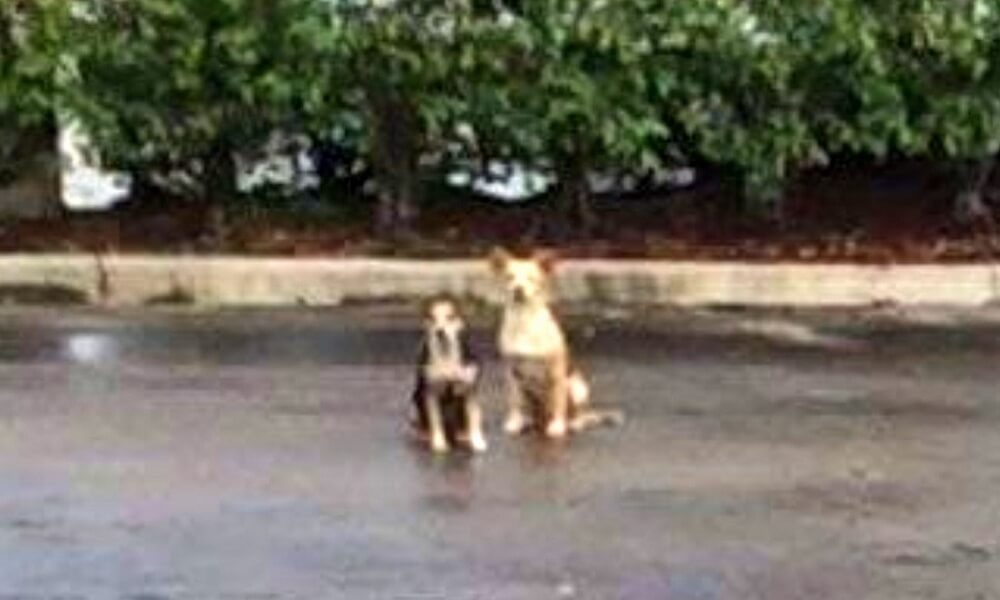 Finally, some experienced rescuers arrived at the busy parking lot to rescue Booboo and Bambi. It was a haunting sight to see the 2 heartbroken dogs sitting nervously in the same spot, leaning against each other for comfort. For the next 48 hours, the rescuers failed in every attempt to earn the dogs' trust.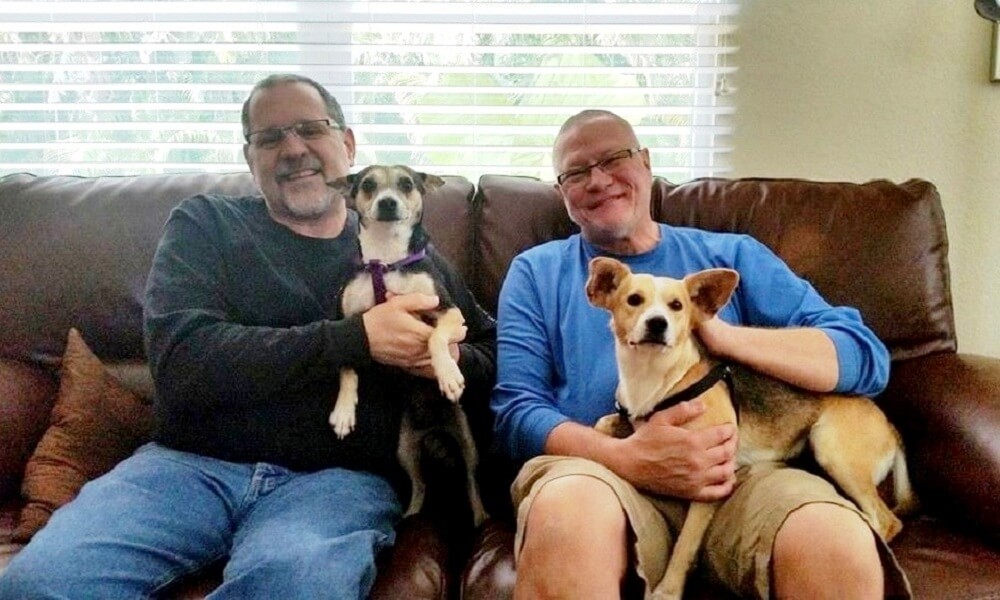 Eventually, the rescuers were able to lure a starving Booboo in a trap with some chicken. A panic-stricken Bambi immediately ran off after seeing her buddy captured, so the rescuers spent another sleepless night worrying over her. But the very next morning, Bambi spotted Booboo resting calmly on a rescuer's lap, and she willingly came forward to be rescued!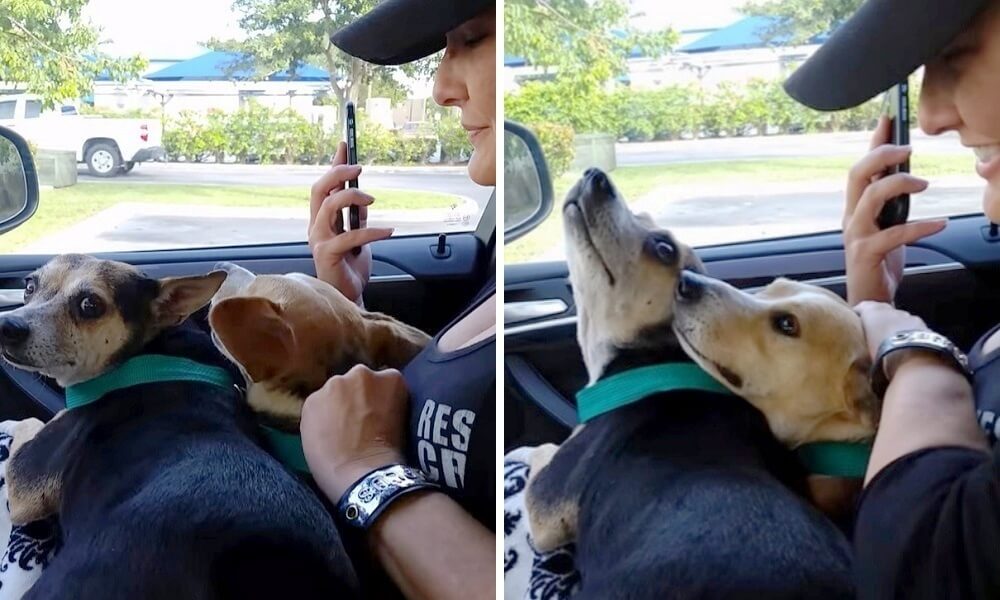 This video shows Booboo and Bambi's heartwarming reaction in the car right after rescue. As the rescuers see the abandoned dogs preciously huddled up together, they realize that the pair will never tolerate being separated.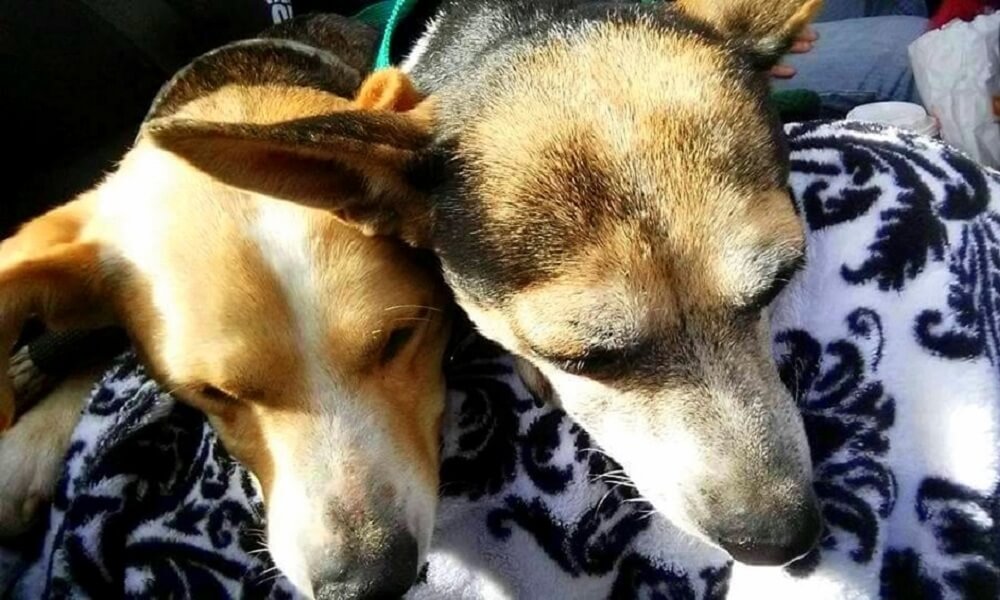 Thankfully, Booboo and Bambi moved on from their traumatizing spell on the streets. The duo soon found a forever home together, and also opened their hearts to their new family. We are so happy for them!
Click the video below to watch Booboo and Bambi's special gesture as they finally find relief in the rescuer's car.
Please 'SHARE' to pass on this story to a friend or family member