Actress Kaley Cuoco and husband Karl Cook are both huge animal lovers. They keep welcoming new rescue animals into their home, and they always have room for more dogs in need. After adopting their senior foster dog Dumpy and two piglets, they adopted Petunia the senior Pit Bull in early fall 2020. The couple instantly fell in love with Petunia and she became a part of the family.
But sadly, Cuoco and Cook found themselves saying goodbye to the rescue dog only months later. At least Petunia had a happy ending in life before passing away.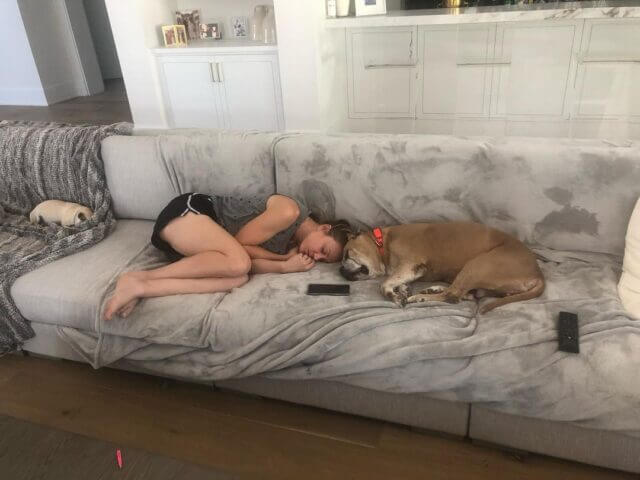 A Senior Dog's Happy Ending
A few months might not sound like a long time, but it's long enough for a dog to become a family member and feel at home in their new surroundings. The couple adopted Petunia knowing her days may be numbered, but that didn't turn them away. They could see that the sweet senior dog needed them, so they were determined to make the remainder of her life worth it.
Petunia first arrived at Paws for Life K9 Rescue in rough shape. She had massive tumors on her body that needed to be removed, and luckily, Cuoco stepped in to help pay for those medical needs. After saving the sweet girl's life, Cuoco welcomed Petunia into her home permanently. While many other people overlooked the senior pup, Cuoco and Cook saw her for her beautiful personality.
"It is what we hope for every dog we take in, a life adored and cherished, no matter how much time they have," Paws for Life K9 Rescue wrote on Instagram.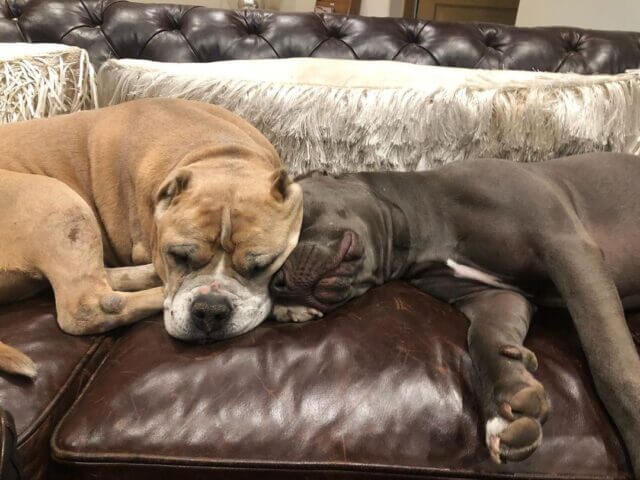 Petunia got a few magical months with her new family before saying goodbye. Of course, Cuoco and Cook wish they could've gotten more time with her, but they're grateful that they were able to make the end of her life great.
Rest in Peace, Petunia
After losing Petunia, Cuoco and Cook both turned to Instagram to share tributes to the rescue dog. The Big Bang Theory star shared a simple message on her Instagram story, making it clear that they'd continue to save dogs in need like Petunia.
"We love you dear special Petunia!!!!!" wrote Cuoco. "You are the reason we continue to save dogs just like you. And we will never stop."
Cook also shared a heartwarming message on social media. With it, he included a series of photos and videos of Petunia's time with them. She truly looks like one happy pup in every photo with her family.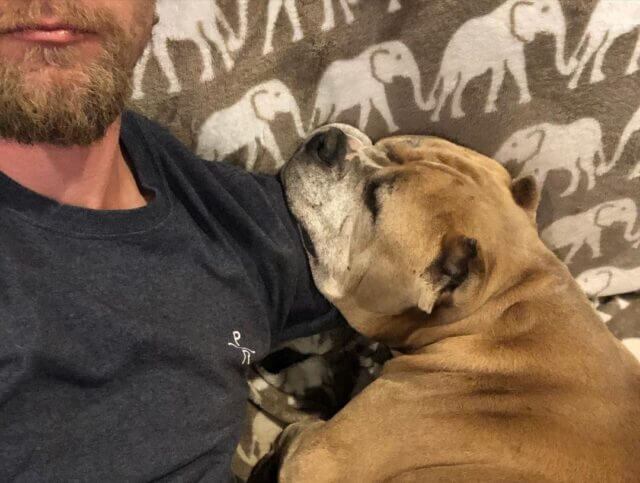 "After a life of untold loneliness and hardship she is at rest. For that I am happy," wrote Cook. "She is resting at peace, with everyday's sunset to warm her. That is what matters most. Petunia, it is not the amount of time together, but it's affects on the soul. You affected everyone who met you. You're forever my old lady. I miss you so much already, sleep my sweet angel."
Even with Petunia gone, the couple still has their hands full with other rescued animals. Some of their other furry friends include dogs Blueberry, Dumpy, Luz, and Norman, pigs Leeroy and Wilbur, horses Bella and Poker Face, and Shmooshy the dwarf mini horse. Both Cuoco and Cook are so passionate about saving animals in need, so they will continue to adopt more animals in Petunia's honor.
No matter how long or short a dog's life is, they're forever a part of your family. It's clear that sweet Petunia will never be forgotten.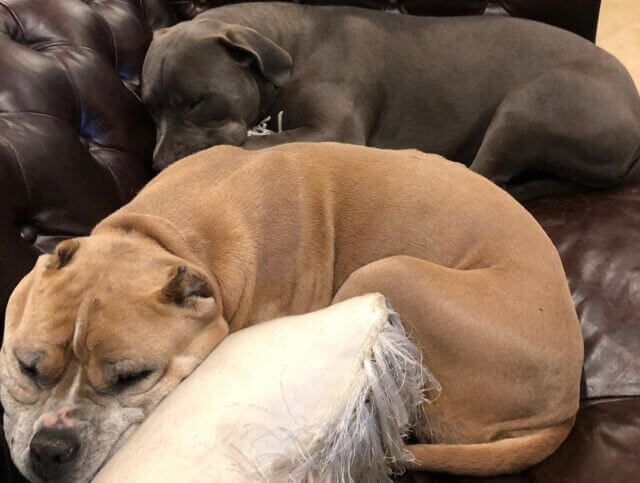 Please SHARE to pass on this story to a friend or family member.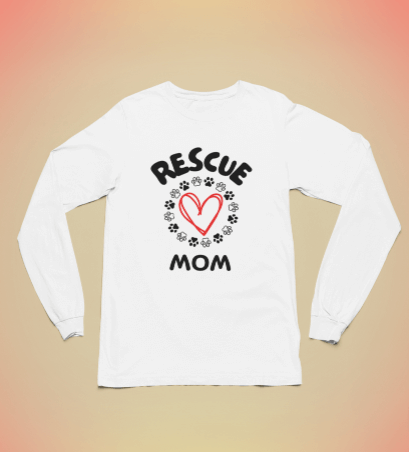 🐕 We are a small group of dog-loving people who decided to undertake this small project to help dogs that are abandoned in the streets. Using a % of the money raised from sales, we take care of feeding them and grant them a home to live in.
Get Yours Here👇
Thanks so much for your support!
Much Love. ❤️