Haus the 2-year-old German Shepherd was rescued by the DeLuca family just 2 months back, but he has already paid his new humans back multifold! The brave pooch is being hailed as a hero after he saved the family's 7-year-old daughter, Molly, and their elderly grandma from the clutches of a deadly rattlesnake.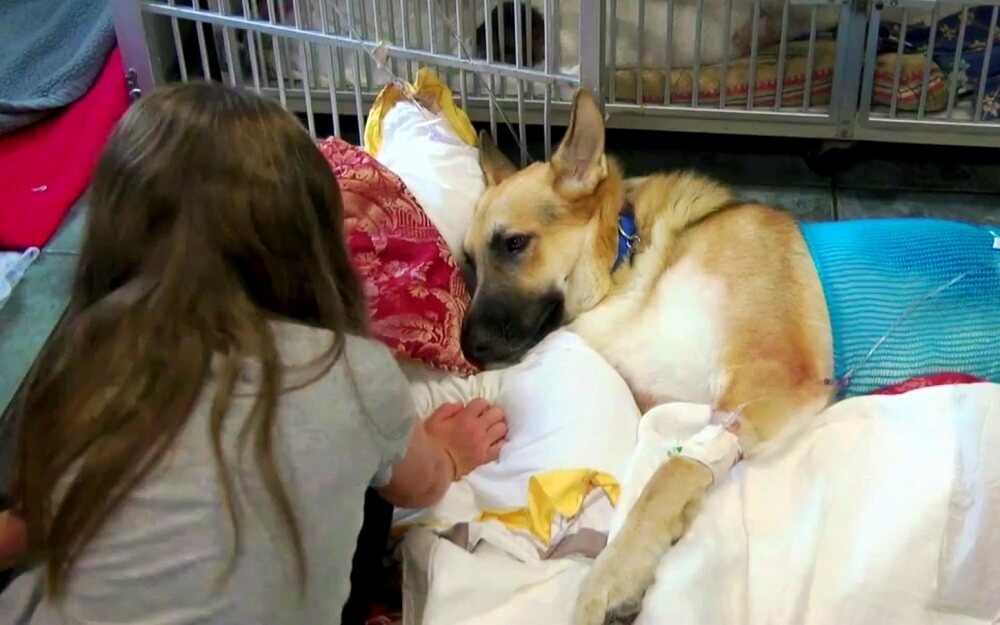 Haus and Molly were playing in the backyard of their Tampa home when the venomous snake crawled in out of nowhere and began slithering toward Molly. Haus immediately jumped into action and positioned himself between the snake and his sister. He repeatedly shielded her and got bitten by the snake over and over in the process.
Meanwhile, Molly's grandma noticed Haus' suspicious behavior and entered the yard. She quickly realized that the loyal dog was trying to protect Molly from the snake. However, Haus refused to let Grandma intervene and kept attacking the snake till he collapsed.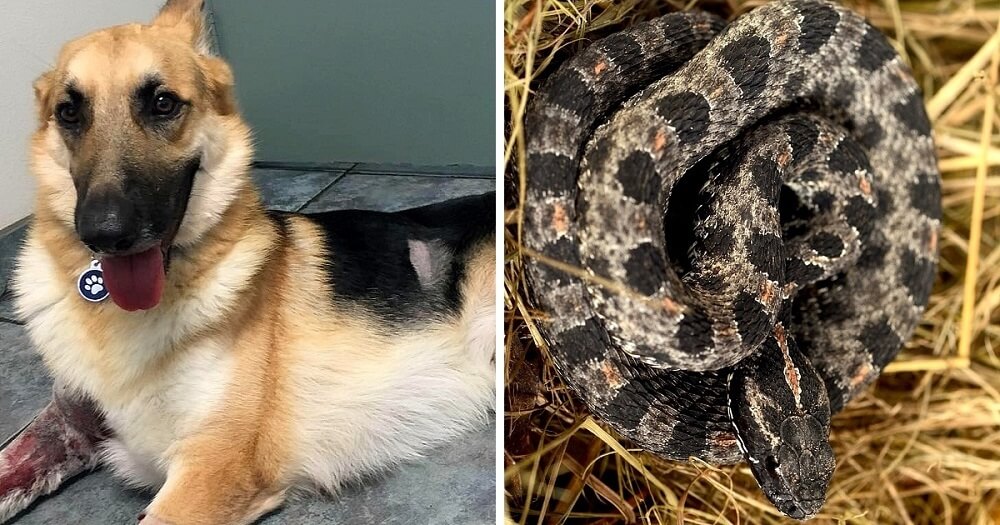 Haus was rushed to the hospital in a critical state. He was bleeding profusely and the venom was spreading across his veins at an alarming rate. The staff got worried as the usual anti-venom dose didn't work on him. They eventually applied the orthodox treatment of using a constant anti-venom drip to salvage the 68-lb dog's failing organs.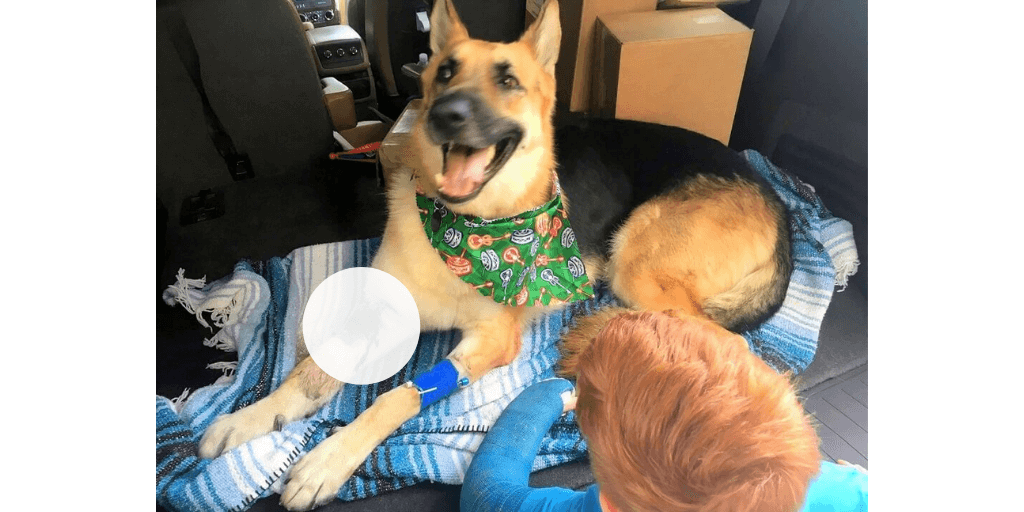 Haus was miraculously able to pull through despite the severity of his injuries. It's amazing how he keeps smiling like a proud doggie brother even after enduring so much pain over the past few weeks. The DeLuca family feels that Haus is a great influence on their kids as he shows them how to be good and selfless every single day!
Click the video below to watch how Haus fearlessly put his life on line to protect his sister from the deadly rattlesnake.
Please 'SHARE' to pass on this story to a friend or family member