An injured puppy was curled up in a ball waiting for death to come. His callous owner beat him with a shovel then left him to die on his own in the middle of a popular dumping ground. Animal activists visit the site as often as they can, to save as many lives as they can. When they saw the young dog, their hearts ached.
The poor pup could hardly lift his head. When the rescuer tried to move him, he yelped. The rescuer had no other choice but to check his vitals on the scene. The dog, although in pain, realized the man was there to help him. He even tries to lift his head to say hello, but the pain was excruciating.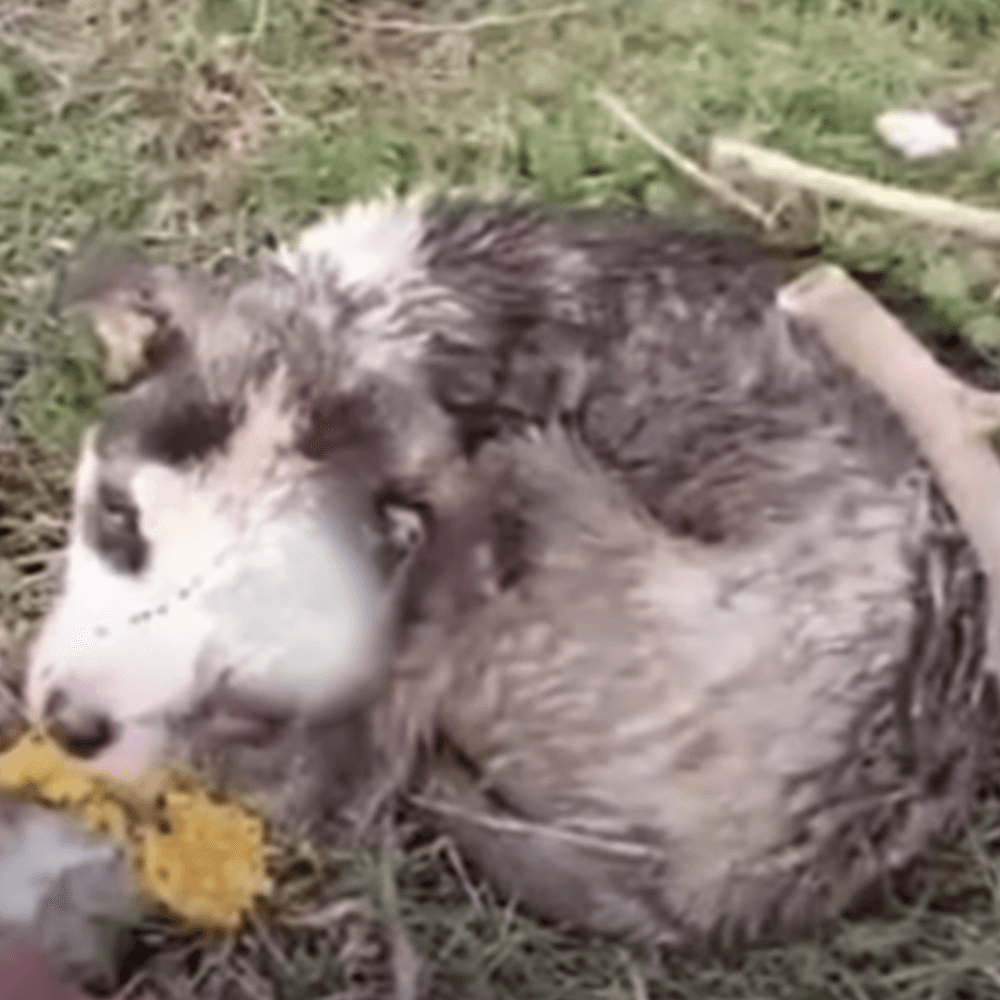 They decide to bring him to the vet clinic but they know his chance of survival was uncertain. As they carry the dog in and set him down to be examined, the vet staff can already tell he's in rough shape. After tests were performed, they realized that the dog had significant internal bleeding. His ear also bled from his head injury. The rescuer named the puppy Joon.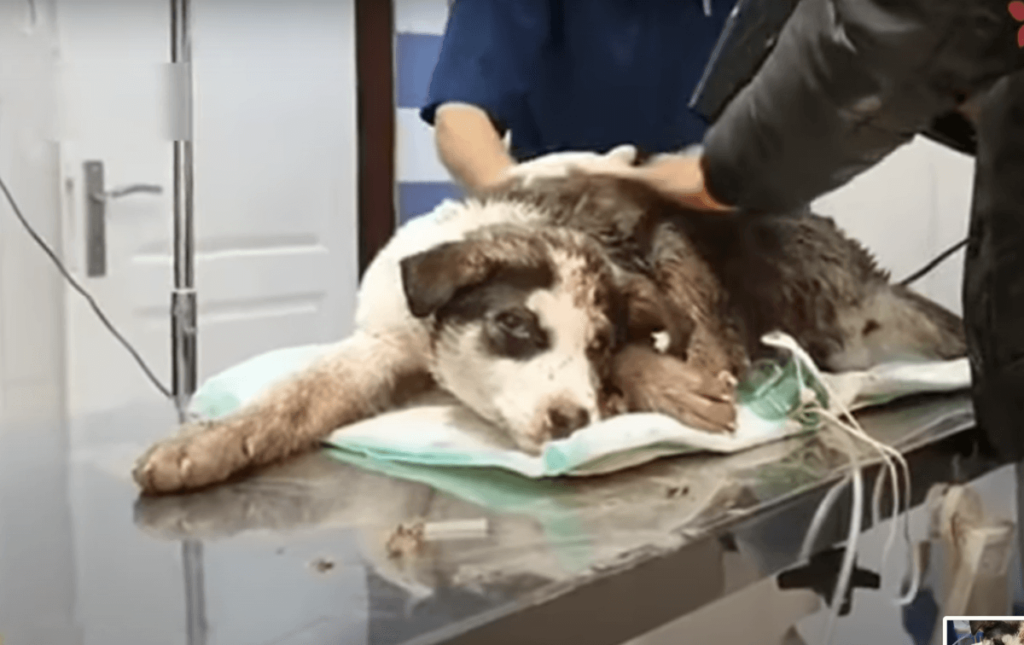 Joon continued to lie on the table, totally exhausted but he was no longer in pain thanks to the vet staff. Now he could sleep! He desperately needed rest in order to heal. But even with a full day of rest, the puppy didn't improve much. Joon needed a heating pad at all times since his body temperature was still very low. He would eat a little bite of food here and there but still couldn't lift his head up.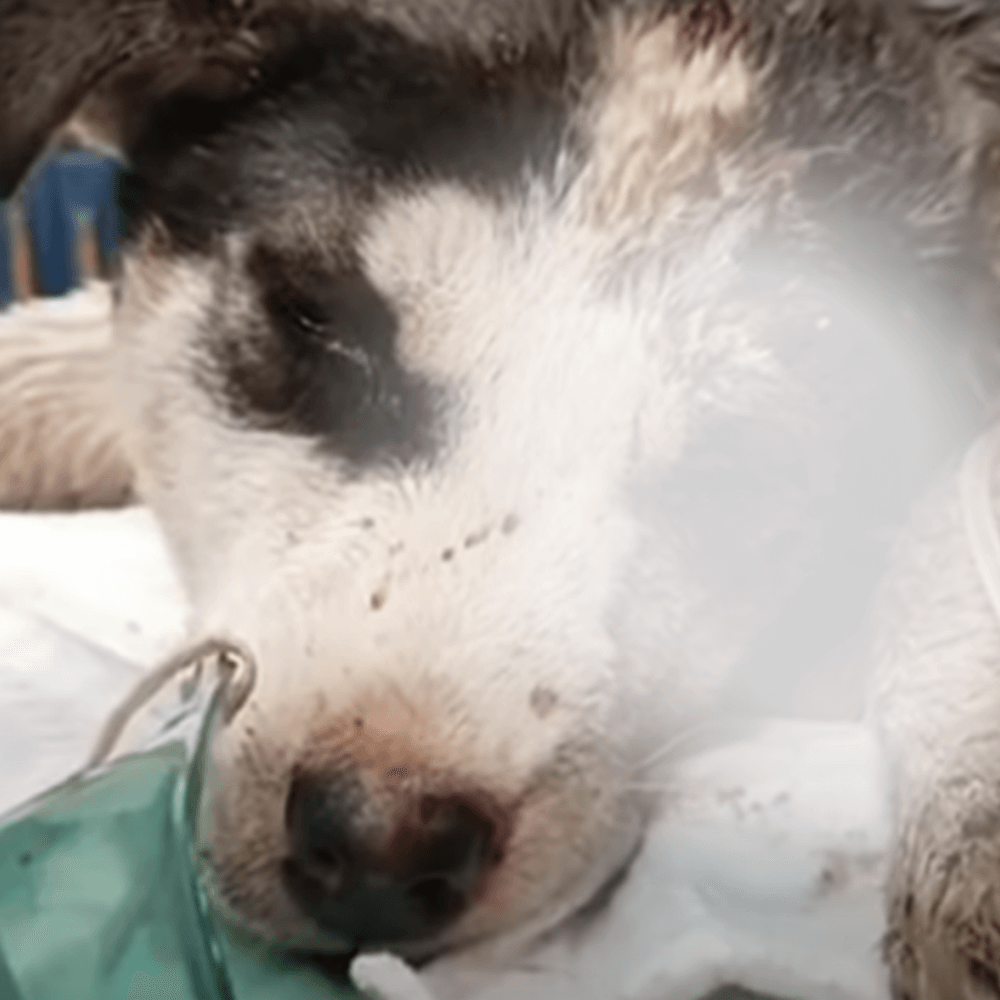 The staff was concerned. They weren't sure if he would recover. But then Joon surprised them all. In the next few days, his symptoms began to improve a great deal. His rescuer came to see him and as he's holding Joon in his arms, the puppy looks up at his rescuer and says thank you for saving his life. It's a beautiful moment that reminds us all that animals like Joon need advocates who will fight for them.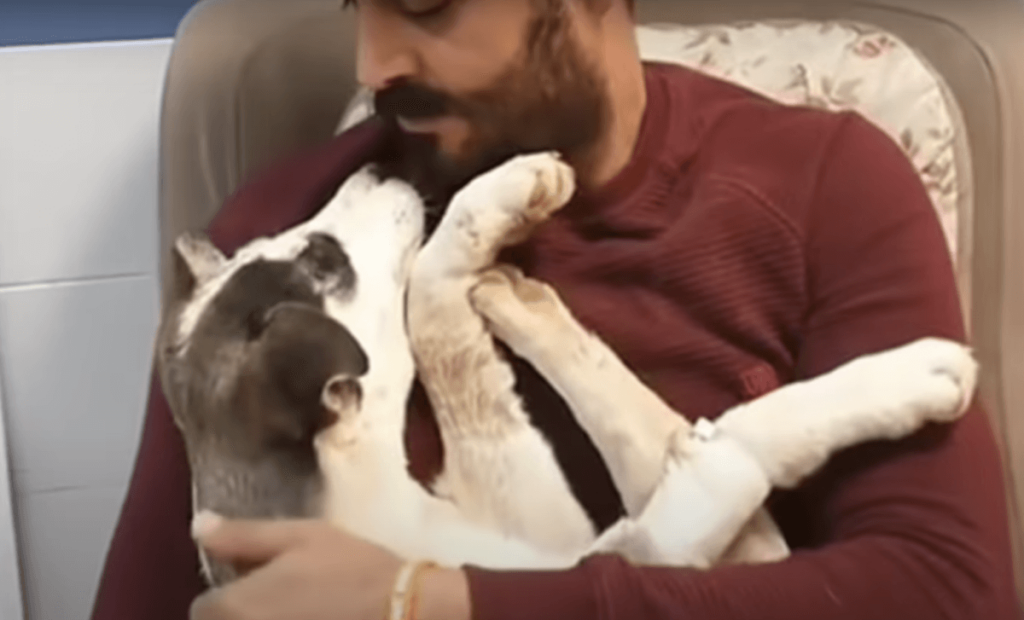 While the staff was confident in Joon's recovery, they weren't sure what his future would look like. As with any head injury, Joon was still at risk of having brain damage. They weren't sure if he could walk normally or even play but something amazing happens.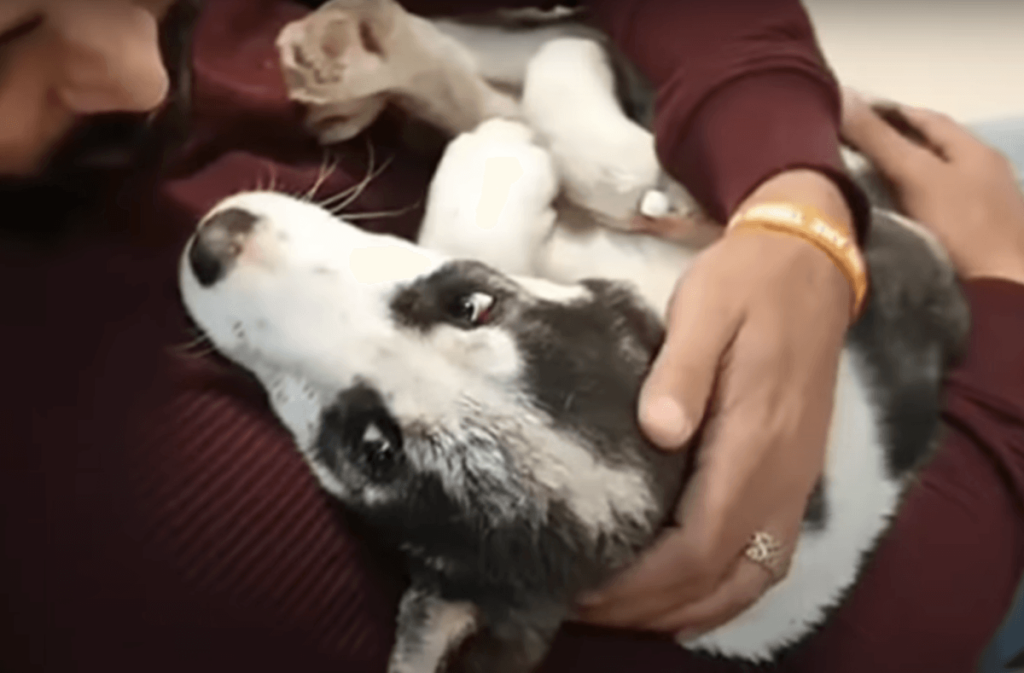 Just wait until you see this story for yourself in the video below. The vet admits that if Joon was found even a few hours later, he would have never made it but now he has a full life ahead of him. Thank you to all who had a hand in saving this precious puppy!