Great Danes may be big, but they have big hearts to match. Kernel, Alyssa's lovable Great Dane, is no exception. Despite weighing in at 175 pounds, Kernel is convinced he's a lap dog.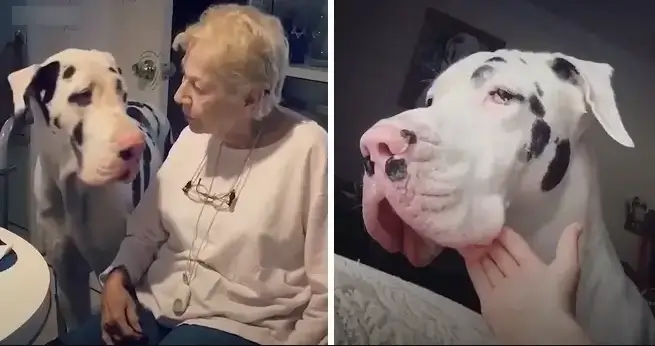 Kernel's affectionate nature means that he craves love, attention, and cuddles from his mom, Alyssa. Before heading out for the day, Alyssa makes sure to give Kernel a morning hug. One day, when she forgot to do so, Kernel made sure to let her know he wasn't happy. Alyssa recalls, "So this morning, I did not give him his morning hug because we were rushing out. And when we got home from our hike, he was sitting on the couch whining at me."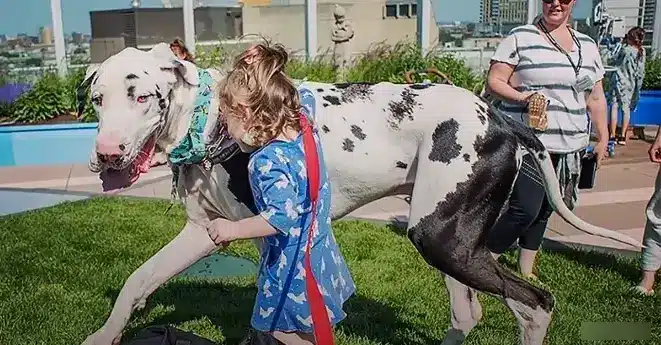 Kernel is a sensitive and compassionate dog who can read Alyssa's energy. Alyssa explains, "He will just copy whatever I do. If I'm moving and grooving and dancing around, he'll start dancing." Because of his caring nature, Alyssa trained Kernel to be her emotional service dog. However, Alyssa has also shared Kernel's love with others, including her nana and a young patient in Boston.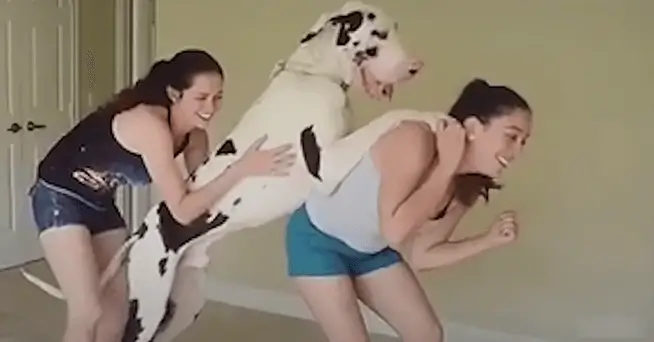 Kernel is so important to Alyssa that the thought of leaving him for a few weeks while traveling abroad is daunting. Alyssa says, "He is the boy that makes my world turn. He's just an important guy." With his gentle giant personality and love for cuddles, Kernel is a dog who will steal anyone's heart, no matter his size.