The Oliver and Friends Farm Rescue and Sanctuary in Oklahoma is mourning the loss of a seven-week-old pug puppy named Mila. The puppy was born with bilateral luxated elbows, which caused her paws to face upside down. The rescue team tried to correct her condition with corrective surgery, but unfortunately, Mila died from cardiac arrest during the procedure.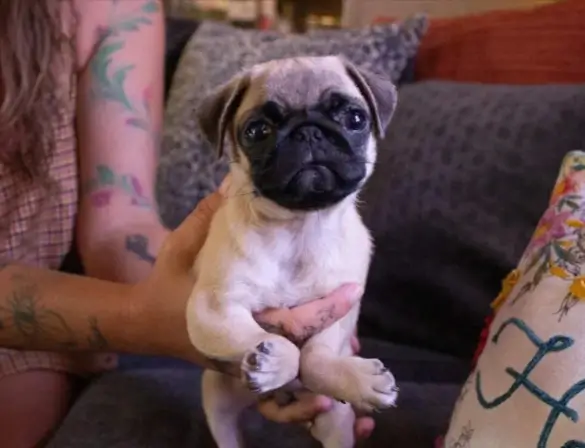 Jennie Hays, the founder of the sanctuary, shared the heartbreaking news on Facebook, saying that Mila was loved by many. The sanctuary has experience caring for pets with special needs, and they were reached out to by Skiatook Paws and Claws Rescue, who rescued Mila and her brother. Mila's brother also had the same condition, but only in one leg.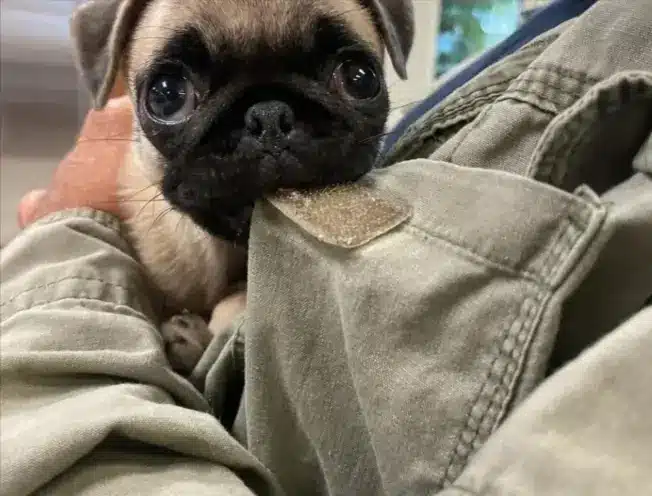 Oliver and Friends wrote on Facebook about Mila's condition and the importance of the surgery. They compared her to Milo, a dog with the same condition who the sanctuary helped previously. Milo did incredibly well, and they hoped for the same outcome for Mila.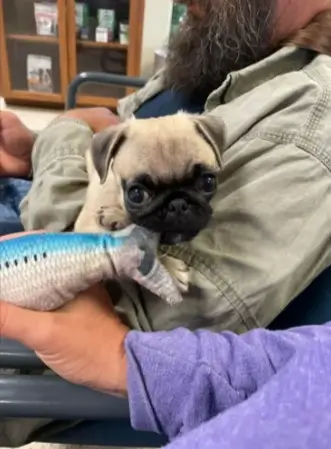 The sanctuary's team and Mila's vet did everything they could to save her, but unfortunately, she couldn't be revived. Many people shared their condolences with the Oliver and Friends team on social media.
It is a sad story, but Mila will always be remembered for the love she received during her short life. >>… RELATED POST: Blind, Deaf Puppy Born From Bad Breeding Finds Someone To Love Her