The Gentle Barn, a sanctuary for animals, has given many abused animals a second chance in life. Among their famous residents is John Lewis Thunderheart (or just Lewis for short), a cow who lost his mother at a slaughterhouse and was in need of special care due to pneumonia. Thanks to the Gentle Barn, Lewis recovered and made an unlikely friend at the sanctuary.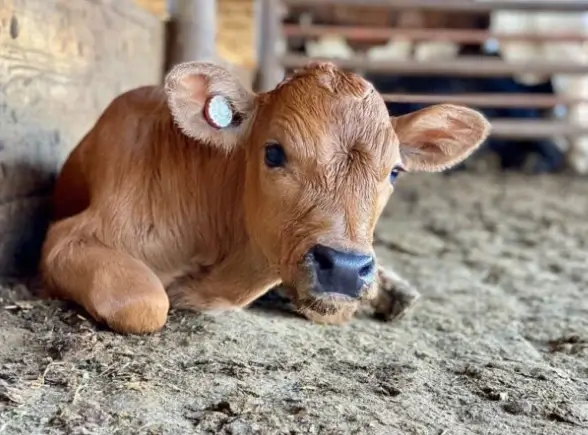 Dog Comforts Cow
Lewis' stressful environment left him with a weak immune system, making him vulnerable to pneumonia. To keep him safe, Ellie Laks and Jay Weiner, the founders of the Gentle Barn, kept Lewis in their air-conditioned home while he healed. During his recovery, he met Sky, an Australian Shepherd puppy who was surrendered by his previous owners for his high energy levels.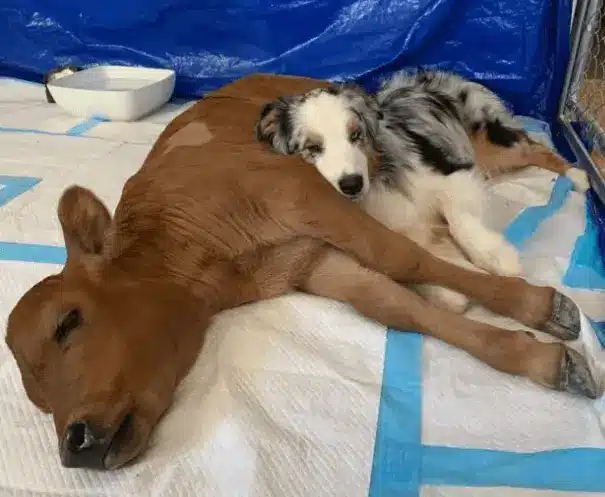 At first, Laks and Weiner weren't planning to adopt Sky, but they soon discovered that he had the perfect personality to become a therapy dog for the organization. When Sky met Lewis, the two became instant friends. Sky always comforted Lewis by cuddling with him and giving him lots of kisses. The founders believe that Sky's love and dedication helped Lewis heal.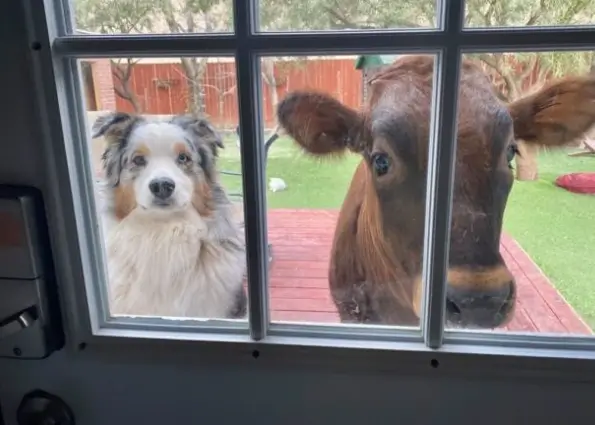 Best Friends for Life!
As Lewis got stronger, his bond with Sky grew even stronger. Despite Lewis weighing around 1,000 pounds and Sky being much smaller, they continued to play and cuddle together. Sky has always been there to support Lewis as he adjusted to life around the other cows.
Now, Sky and Lewis's friendship is stronger than ever. Even though Lewis is more careful when playing with Sky to prevent hurting him, Sky still cuddles with him and gives him kisses occasionally. Laks said, "Watching Lewis and Sky together, there's so much to be grateful for. What I enjoy the most is no matter how old or big they get, their love still continues."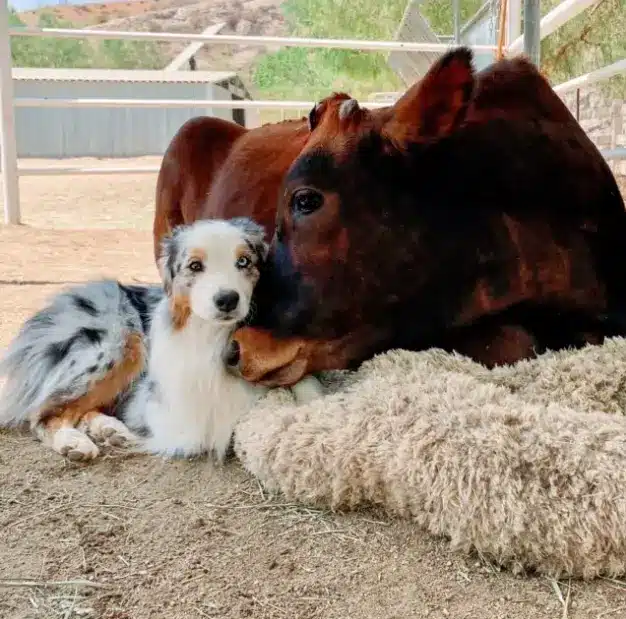 Sky and Lewis might be unlikely friends, but nothing can break their bond. To see updates on them and their animal friends, follow the Gentle Barn on Facebook and Instagram.
Watch Lewis and Sky's Friendship Evolve Here: