When dogs who serve in the armed forces complete their military service, they're often given up for adoption. Sometimes the soldiers they worked with and grew close to are given first priority, but it's not quite that simple. Bringing a dog back to their handlers overseas costs thousands of dollars.
Luckily, there's Molli Oliver. Oliver works as a flight attendant for United Air, but her real passion is reuniting these brave dogs with their partners. She's already brought four dogs back to their former handlers at her own expense.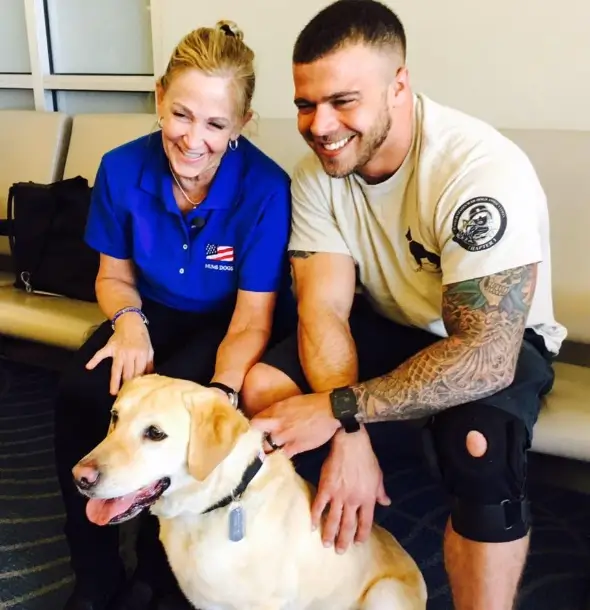 Kind as her gestures are, Oliver says she benefits too from facilitating these reunions:
"I love the dogs, and I love my military that's taking care of my freedom my whole life. So it's a win-win to combine the two."
Reuniting Dog Hero Taylor With Her Handler
NBC News was there for one of these incredible reunions, and as a result, we end up with the most touching footage. Taylor, aka "Tay Tay" or "Princess Taylor," served two deployments in Afghanistan, protecting people and sniffing out bombs. In fact, she was so good at her job; the Taliban had a bounty on her head.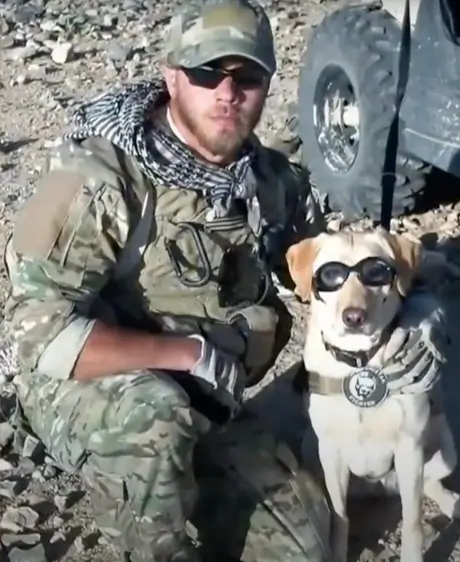 To make sure Tay could spend her retirement with her former handler in the U.S., Oliver served as her travel companion. She picked Taylor up from her military kennel and even let her fly first class.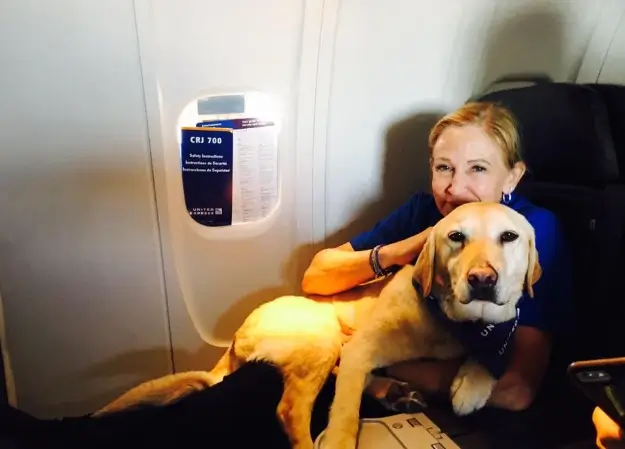 As Sergeant Tom Hanson anxiously waited at the airport in Boise, Oliver stepped off the plane with Taylor in tow.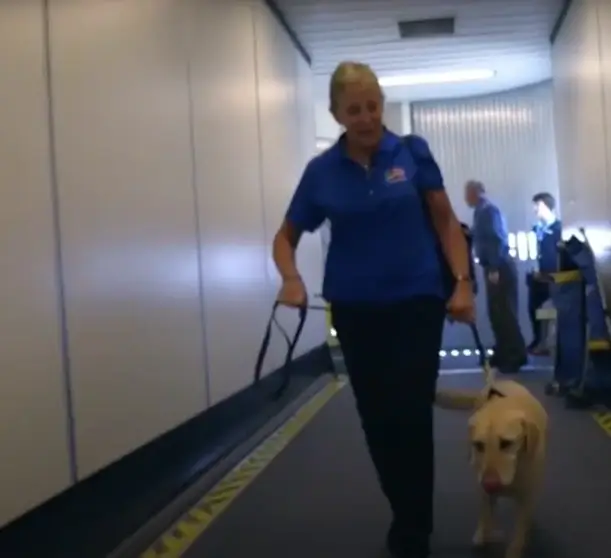 The second she rounded the corner and saw her person, she began to wag her tail excitedly. Even after some time apart, Taylor knew the one who looked after her in Afghanistan.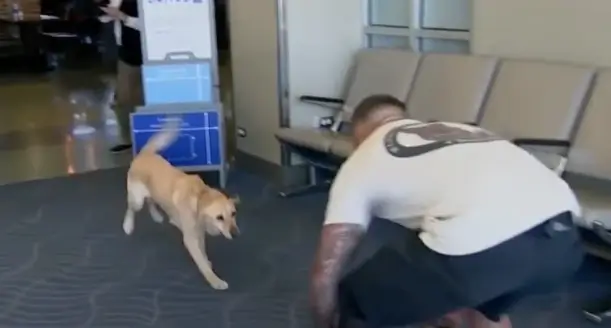 She couldn't possibly conceal her excitement running into Hanson's arms, and neither could he. It took some time and work on Oliver's part, but thanks to her, Tay Tay and Hanson are together forever.
In the sweet video, you can hear Hanson saying, "That's my girl," as he kisses her forehead. Their bond is palpable. This is commonly what happens with deployed soldiers who work with dogs.
Sergeant Hanson told NBC:
"It's like a part of me has been missing, and getting her back now, it will make me whole again."
This incredibly tear-jerking reunion moment may not have happened if Molli Oliver didn't go the extra mile for the people and pups who serve our country. She is truly an American hero.