A heartwarming story of bravery and compassion has captured the attention of animal lovers around the world. When a dog fell over the Ancoats Canal wall and was struggling to keep swimming, a group of students from Manchester, England, sprang into action to save the petrified pup.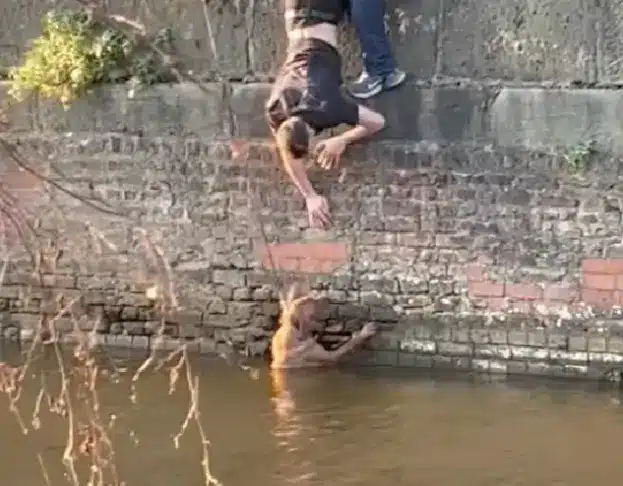 Dabhidh MchicEamailinn captured the dramatic rescue on camera as six students formed a human chain and lowered the tallest student, named Ben, down to reach the dog. Ben, a dog owner himself, was determined to save the struggling animal and jumped down to reach him. It took more than one try, but eventually, Ben was able to grab the dog by the collar and help him reach the wall.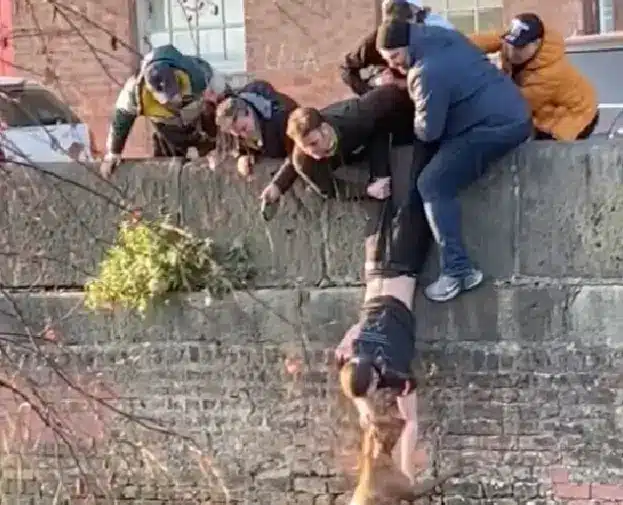 With all their strength, the students pulled Ben and the dog up to safety, and spectators cheered as the paws of the drenched dog were placed back on solid ground. The video of the rescue quickly went viral, with over 80 thousand likes on YouTube.
As an animal lover, it's heartening to see people come together to save a pet in distress. The bravery and compassion shown by these students remind us of the importance of kindness and empathy towards all living creatures.