Lionel Vytialingam went out to pick up some groceries at a local store when he came upon a disheveled-appearing small dog running down the street. The little pup was walking like "a drunken sailor," according to Lionel, so he decided to get out of his vehicle and help.
As soon as he exited the car, the dog came towards him. He looked closely at the sweet pup, realizing by her condition she had likely been alone for a while.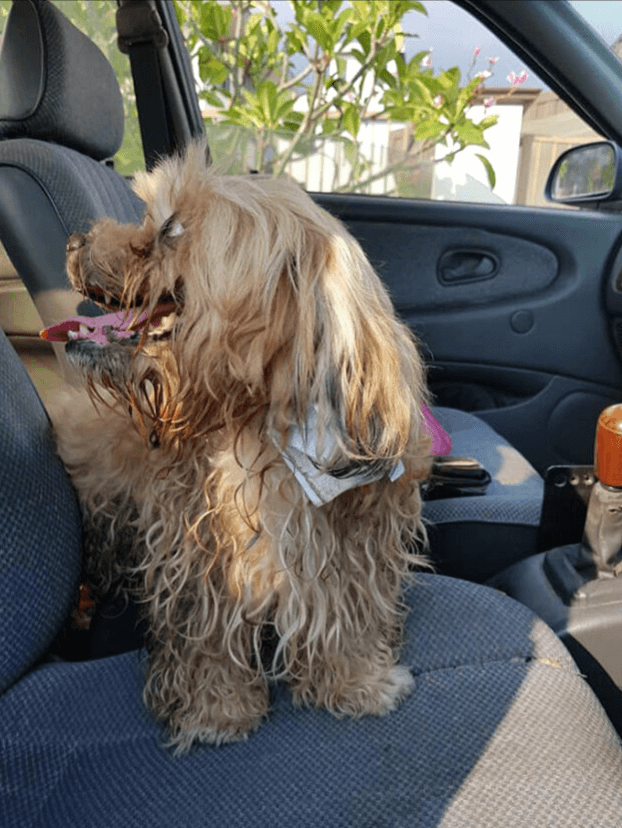 Lionel assumed the dog was a stray until he saw something protruding from her collar. It was a wet, soggy note all folded up. The letter stated the dog's name was Siggy and she was a five-year-old Goldendoodle.
"My master is very sorry he had to leave me here with you, but he can't look after me anymore," the note continued.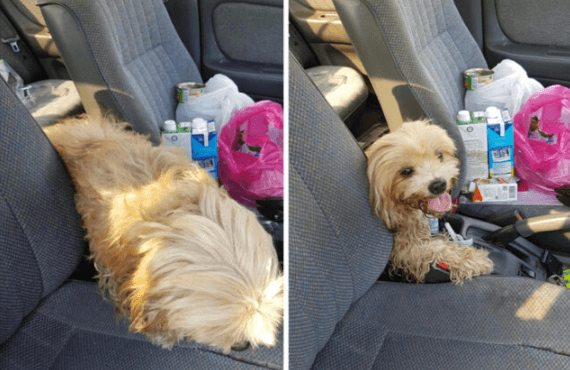 Lionel decided to bring the pup home and provide her with care. Photo by photo, he shared Siggy's reaction to him, his car, and his home. She crawled into his vehicle, happy to be off the streets. Siggy was cautious and guarded upon reaching Lionel's home, preferring to spend an hour in the corner.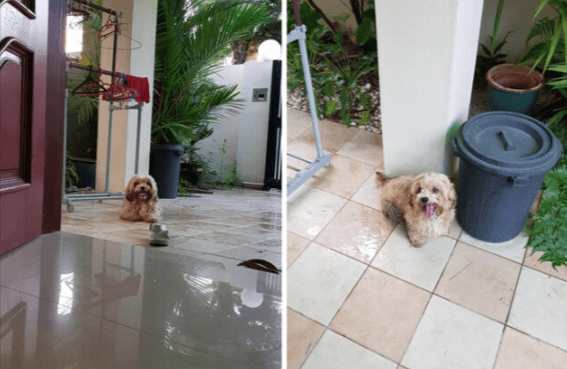 Just one day after rescuing her from the streets of Malaysia, little Siggy perked up and started smiling. Because Siggy and Lionel's rescue dog do not get along, he found her a good home with his brother.
He reminds people not to abandon their dogs like this. We are so grateful for a happy ending for Siggy!