A concerned citizen in Phoenix came across a heart-wrenching sight: a pit bull mix named Buddy had his head wedged in a hole of a cinderblock and couldn't free himself. Fortunately, the Good Samaritan contacted the Arizona Humane Society (AHS) for assistance.
Rescuers from AHS arrived quickly and assessed the situation. They determined that Buddy had become stuck while following another dog. Unfortunately, the other dog began biting Buddy's head, making the situation even more dire.
The rescue team had their work cut out for them, but they were determined to free Buddy safely. Over the next 20 minutes, the rescuers carefully chiseled away at the cement around Buddy's neck, breaking off tiny pieces until there was enough space for him to escape.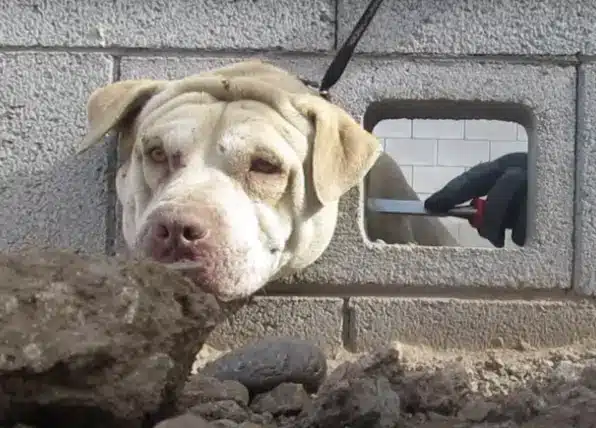 Once Buddy was free, he ran around excitedly, wagging his tail in gratitude. Rescuers then transported him to AHS's trauma hospital to check for injuries. Aside from some minor swelling and injuries around his head and neck, Buddy was in good health.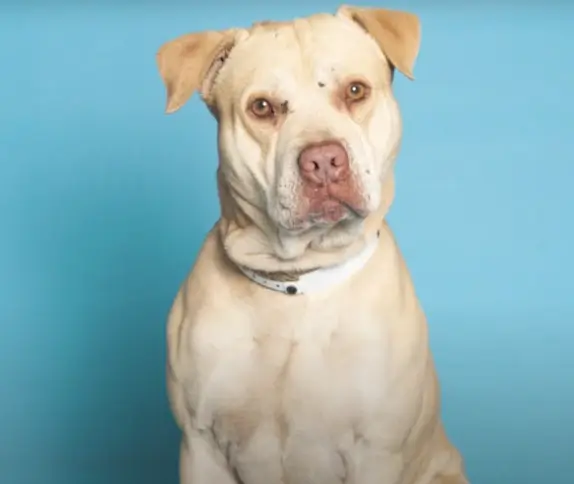 Initially, AHS assumed Buddy was a stray, but they soon discovered that he was lost thanks to his human's social media posts. After Buddy's microchip was installed, he had a beautiful reunion with his mom.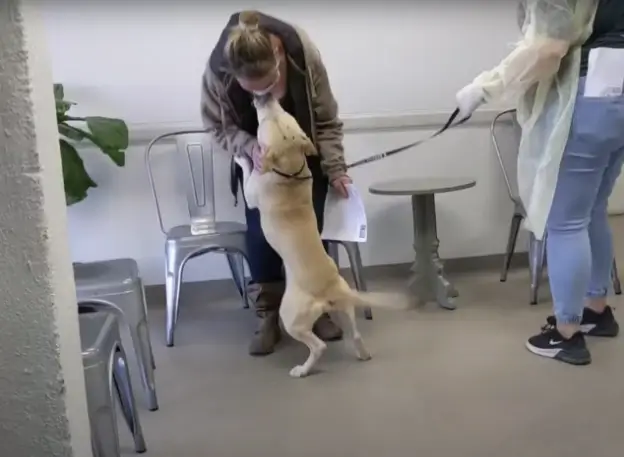 The AHS is urging people to contact them if they come across an animal in distress like Buddy. It is essential to avoid approaching the animal since they may become agitated or defensive. Let the experts handle the situation to ensure everyone's safety.
Please SHARE to pass on this story to a friend or family member