Some dogs get adopted immediately when they arrive at a shelter, but others need to be a little more patient. A mixed breed named Luke has been waiting for his forever home for over 200 days, and he's getting impatient. So, staff members threw him a Valentine's Day adoption event in hopes that someone would come to meet him.
But Luke's special party turned out to be a disappointment. No one came to see him, leaving the pup heartbroken. Yet, despite Luke's quirks, his perfect family is out there. The shelter refuses to give up on this sweet boy.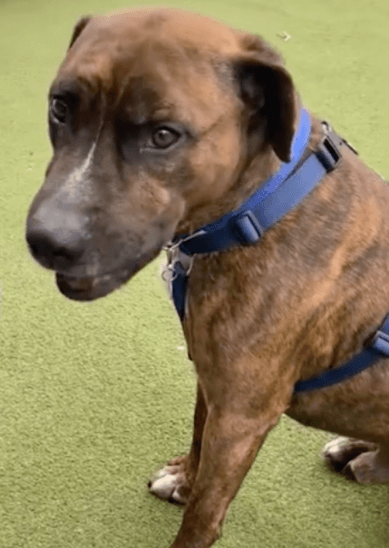 Valentine's Day Heartbreak
The Battersea Dogs & Cats Home at Brands Hatch in Kent, England found Luke as a stray. So, they don't know much about the pup's past, but he seems to have some trauma. Luke is very timid, but once he warms up to someone, he's extremely loving.
The shelter decided to throw Luke an adoption party to help him get noticed. They thought it would be a great opportunity for him to socialize and come out of his shell. But sadly, no one came to meet Luke, leaving him heartbroken.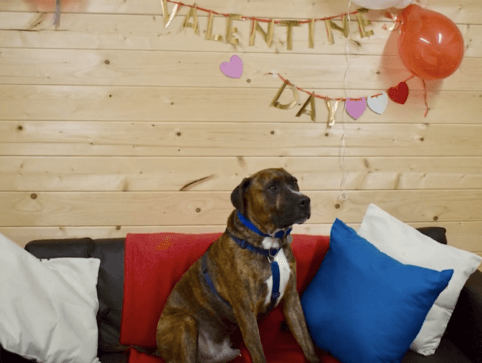 "Valentine's Day is a time to show your appreciation for those you care about, so it's heartbreaking knowing that Luke will be spending the day without anybody to love after nobody came to meet him for a date. Thankfully, Battersea staff were on hand to show Luke plenty of love and affection instead," said Michelle Bevan, the manager at Battersea Brands Hatch.
Luke has been at the shelter five times longer than the average dog. But he won't let this sad experience deter him. Everyone who knows him is still confident that his perfect home is out there.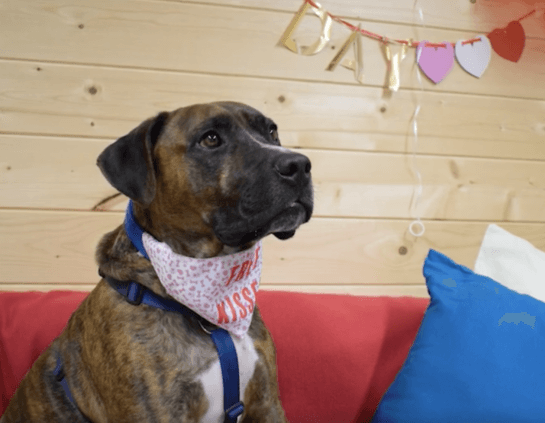 Adopt Luke!
The main barrier to finding a new home is Luke's nervousness. He gets easily spooked in unfamiliar situations, especially when meeting new dogs. So, he'd do best in a quiet home far away from busy streets, ideally with no other pets. He'll need a family who's willing to be patient with him.
"Despite being a large dog, Luke is really just a big softie and enjoys nothing more than to cuddle up by a radiator with his favorite people and a cuddly toy. We're really hoping that someone will love him for the big lapdog that he truly is and give him the chance to be loved as he deserves," Bevan said.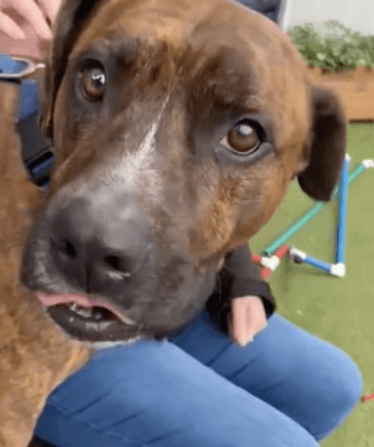 Like all dogs, Luke has his quirks, but they don't stop him from being a sweet, lovable boy. Once he gets to know his adopters, he'll fall in love. He just needs someone to give him a chance.
If you think you could be Luke's perfect match, contact the shelter at [email protected]. He deserves to find out what true love is like!