In August 2021, a Pit Bull mix named Russ traveled to Lake Tahoe with his human. Russ ran off during their trip, but the man couldn't search for him because of the Caldor Fire. People were ordered to evacuate, so Russ' dad fled Lake Tahoe, wondering if he would ever see the pup again.
After the fire, the man thought that Russ hadn't survived. Months went by with no sightings, so he gave up hope. But little did he know, his dog wasn't willing to give up that easily. In December 2021, four months after Russ went missing, someone found a dog in an unusual spot.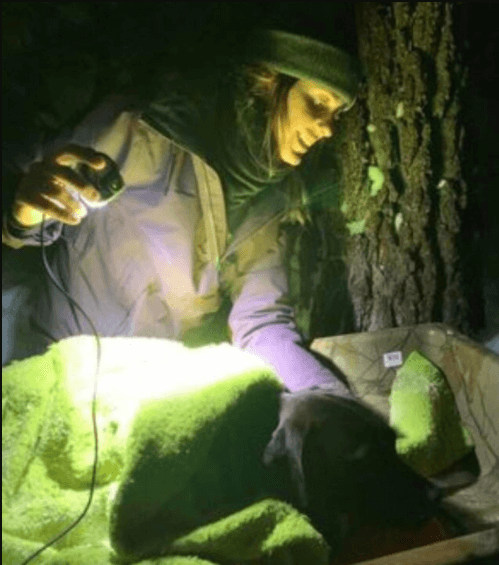 Clinging To Life
A backcountry skier spotted a dark shape huddled beneath a tree. They noticed that it was a dog surrounded by snow, and he seemed unable to move. When they tried to approach the dog, he growled. So, the person kept their distance and posted photos of the lonely canine online. Tahoe PAWS and TLC 4 Furry Friends jumped into action as soon as they saw it.
El Dorado County Animal Services Officer Kyle Shumaker tried to rescue the dog, but the snow was five feet deep. So, Leona Allen and Elsa Gaule, volunteers with TLC 4 Furry Friends, put on snowshoes and followed dog tracks up the mountain.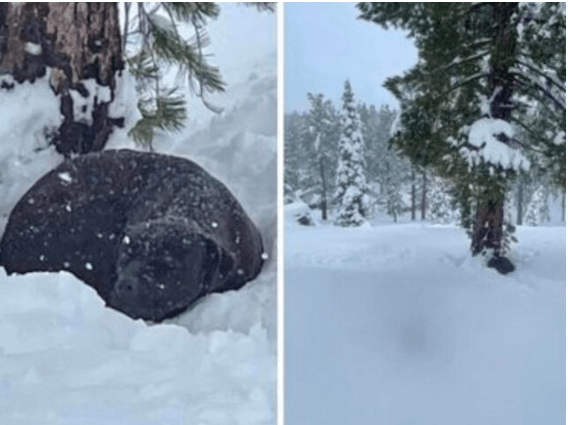 When Allen saw the dog curled up in the snow, she feared he was dead. Allen approached him carefully, and at first, he made no movements.
"So I walked up, and all of a sudden he opened his eyes and lifted his head, and I screamed. It was just involuntary," said Allen.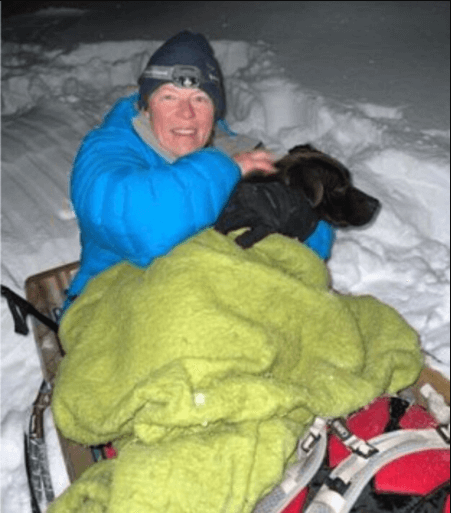 Russ Returns Home
Allen and Gaule were patient with the dog, taking the time to earn his trust. Then, they wrapped him in a blanket and set him on a volunteer's lap on a sled to keep him warm. Once he was away from the snowy mountain, Officer Shumaker took him to the vet.
Vets discovered that the dog had a microchip, which confirmed that he's Russ, the dog who went missing four months ago. When volunteers contacted Russ' human, he was overjoyed to hear that his furry friend was still alive.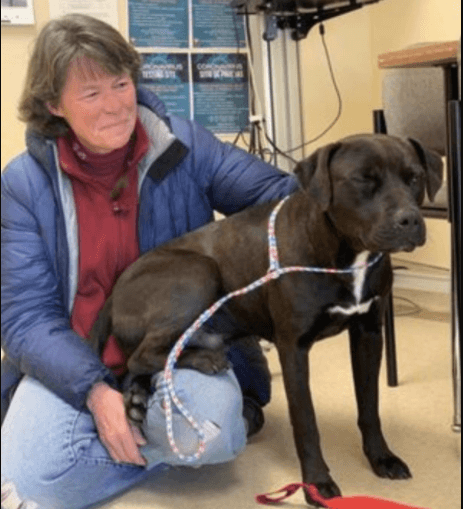 "As a rescue organization… this is what we're supposed to do," Allen said. "I keep reliving the moment when he opened his eyes and lifted his head, and just the joy and elation inside of me was overwhelming. It's one more life that gets to live happy and warm and safe."
It's amazing that Russ survived so long by himself, especially surrounded by deep snow. But miracles happen all the time, and this story is an excellent reminder to microchip your pet and keep their contact information up to date.