Officers Mercado and Tavera of the Los Angeles Police Department (Hollywood Division) were on patrol near Hobart Boulevard, when they spotted a tiny puppy wandering alone in the road.
The officers scooped up the pint-sized pup and put him in their car so he wouldn't get hit by any traffic.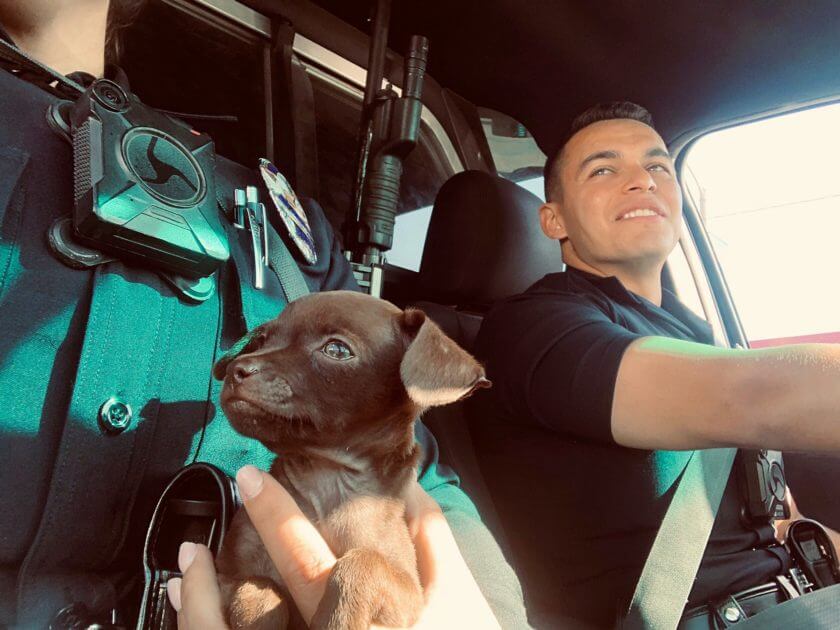 They decided to name him "Hobart" after the street they found him on, and brought him back to the Hollywood Division.
The puppy was immediately drawn to the officers and refused to leave their side. In the video below, you'll see the tiny puppy following Officer Mercado's every move.
And it seems like the officers can't part with Hobart either.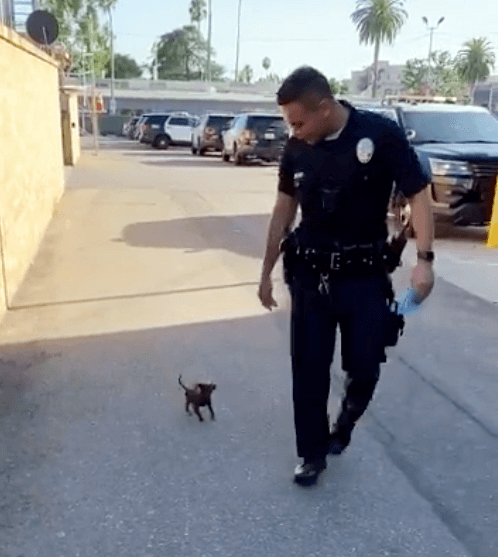 The LAPD Hollywood Division tweeted a picture of Hobart with the officers with the caption "Newest member of our K-9 unit…Welcome to LAPD Hobart!"
It looks like Hobart is officially part of the LAPD! And is thankfully safe thanks to these two kind-hearted officers.
Hobart won't leave Officer Mercado's side!! 🥺 #HollywoodHobart pic.twitter.com/S5e4rQUZAx

— LAPD Hollywood Division (@LAPDHollywood) October 5, 2019