Some relationships are just meant to be. That's why people say that the right dog will find you. Derek Schmit realized that after bonding with a stray dog in the neighborhood, who ended up having a home. But when the dog's family refused to pick him up at the shelter, Schmit knew what he had to do.
Schmit didn't rest until the sweet Pit Bull was home with him and his dog. The pup adjusted to his new home right away, proving that some dog and human companionships are destined to be.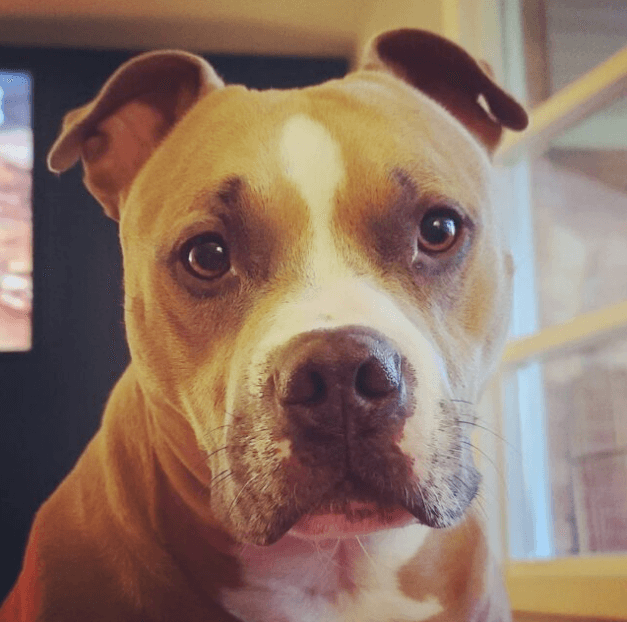 Family Abandons Dog
Doakes, the stray Pit Bull, first met Schmit's dog named Dexter when he was wandering the neighborhood. The two dogs loved each other and would regularly play together. Sometimes, Doakes waited by Schmit's house so he could play with his new friend. But one day, Doakes was nowhere to be found.
Schmit later found out that someone in the neighborhood owned Doakes. The pup was taken by animal control, but the family didn't want to pick him up, so they left him at the shelter. Schmit couldn't let Doakes feel unwanted, so he made four phone calls and traveled to three shelters to find the Pit Bull.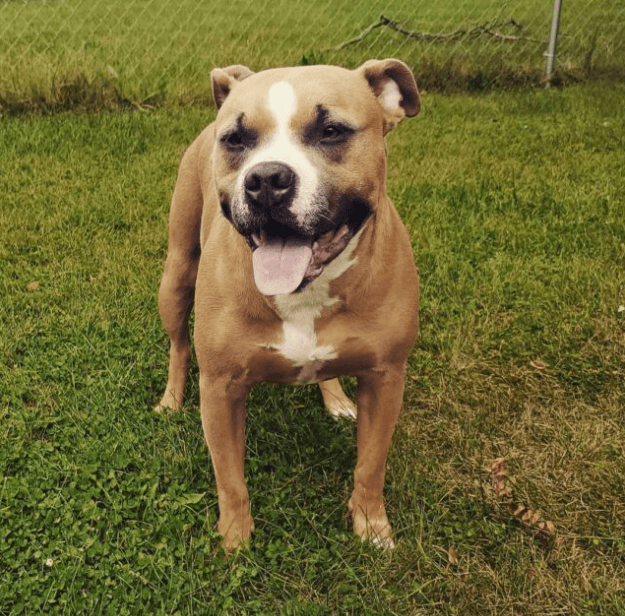 When Schmit finally found Doakes at a shelter, he recorded a heartwarming video of their reunion on TikTok. The dog stares at him as he approaches, as if he was expecting him to come.
"You can tell he recognized me," Schmit wrote. "All the other dogs are barking, and he's just like, 'Is that really him?'"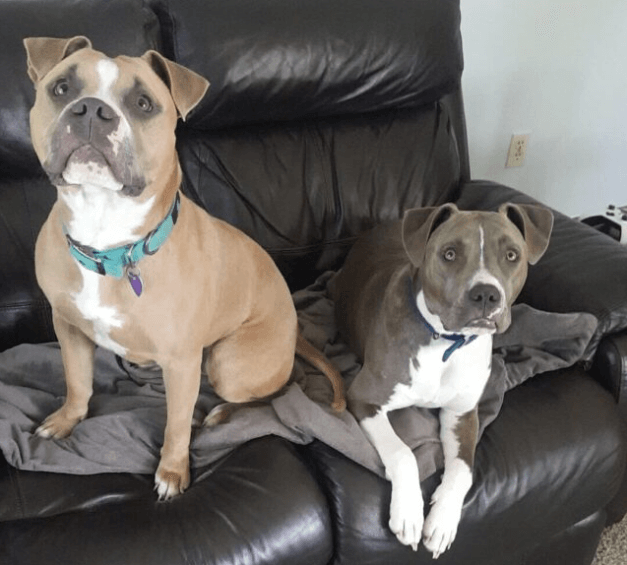 Where He Belongs
Now, Dexter and Doakes get to play together forever. Schmit continues to post adorable videos of the duo on TikTok, and it's clear that both rescue dogs are where they belong.
Schmit also revealed that he has since relocated after adopting Doakes. He said he didn't trust Doakes' former family, and his dogs deserved a better place to live.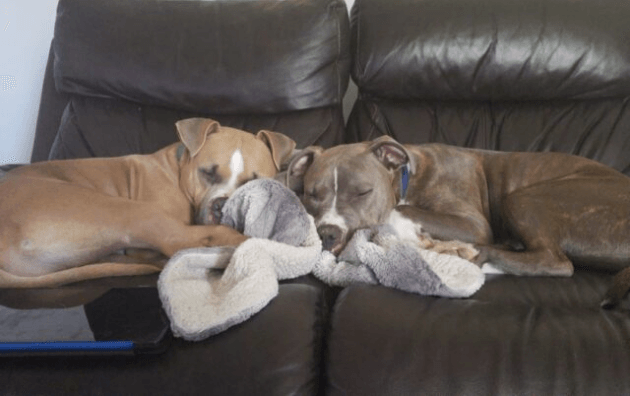 "Previous owners left him on the streets," Schmit wrote. "He was picked up by animal control. I adopted him from [the] shelter. Sold my house and moved away. I didn't trust the people. They were in and out of jail. I also relocated to a much nicer location [with] a fenced-in yard for the dogs."
As a Pit Bull, Doakes' life could've ended at a shelter if Schmit hadn't saved him. But Schmit knows that all dogs deserve love, regardless of their breed. Doakes and Dexter are the sweetest dogs ever, and they're lucky to have a human who cares about them so much.
See the Moment Doakes Was Rescued: