It's common for dogs to get themselves into tricky situations. Getting them out is the hard part. One dog in Florida got stuck in a drainage pipe and couldn't find his way out. On top of everything, he was deaf and visually impaired.
But despite the many challenges involved, fire crews rushed to save the day. The St. Johns County Fire Rescue and the St. Johns County Sheriff's Office teamed up to complete the rescue mission. It took a total of two hours, but now the trapped canine is free and healthy once again!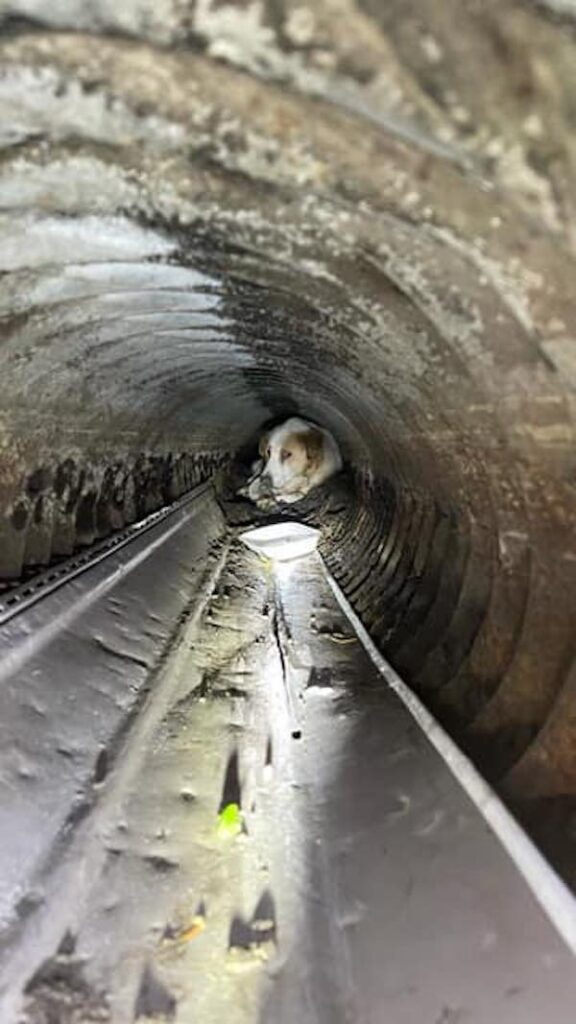 A One-of-a-Kind Rescue
The dog's family explained that the pup escaped the house by mistake. After searching everywhere, they found him deep in a drainage pipe. So, they called for help and alerted the rescuers that the dog is deaf and visually impaired.
"Engine 14, Squad 4, and USAR 4 arrived and realized the dog was located in the center of the drainage pipe," the St. Johns County Fire Rescue wrote on Facebook.
It wasn't an easy rescue, but officials were gentle when bringing the dog to safety. Using ropes and other supplies, they pulled him out of the narrow pipe. The rescue took two hours, but it was certainly worth it.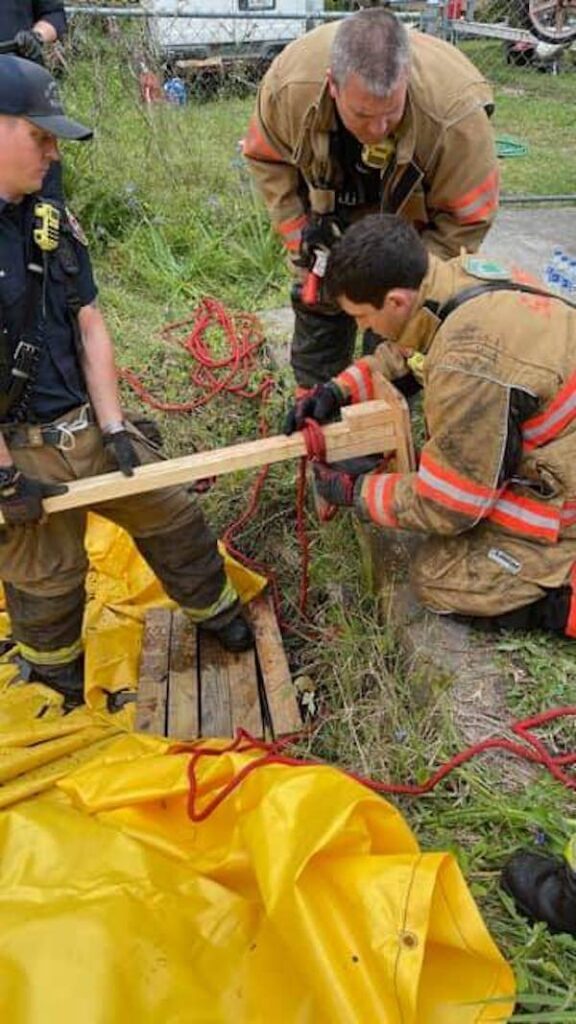 Fire Crew Saves the Day!
The fire department reported that the dog was very scared and tired after the incident, but he wasn't injured. Above all else, he was overjoyed to be with his family again. It was all possible thanks to the incredible teamwork that these rescuers displayed.
When photos of the rescue were shared on social media, people were quick to thank and congratulate the team. Most importantly, they were grateful to see that the dog was safe and in good hands once again. It was one of the most heartwarming rescues this Florida county has seen in a while.
In fact, St. Johns County Fire Rescue are no strangers to saving animals. In the same week, they also helped a family of ducks. A lost duckling had ended up in a storm drain. So, firefighters pulled the duckling out and brought them back to their family.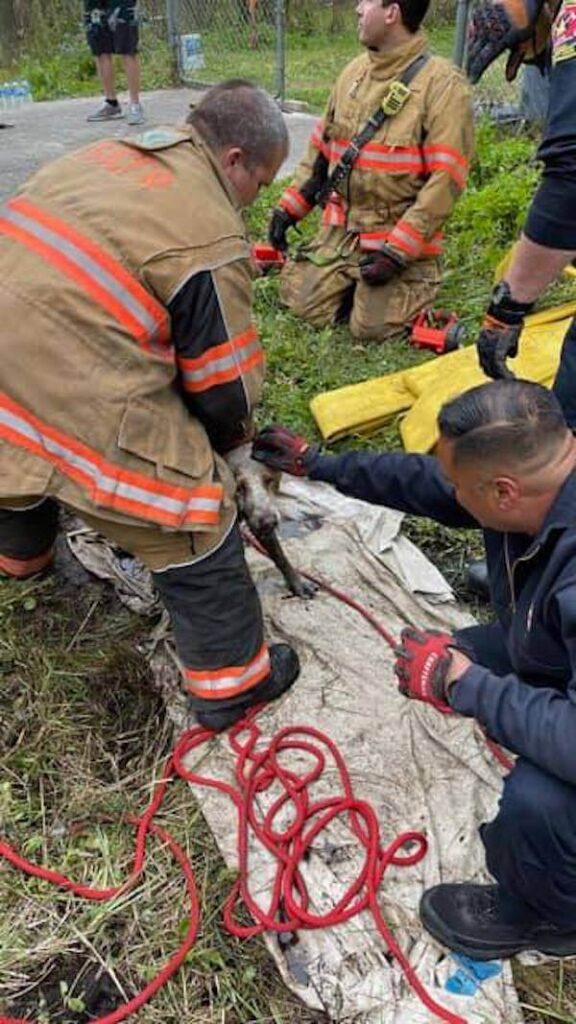 Fire crews are known for saving humans from dangerous situations, but animals are important too. This deaf and visually impaired pup was likely more scared than your average dog, so the rescuers handled the situation very cautiously and humanely. These are the kind of heroes we need to thank and look up to.