As pet owners, we always try to go the extra mile for our pets. And one woman was caught doing just that by some witnesses waiting for their bus.
Kristina Hollie and her coworker were waiting for their bus at Harvard Square in Cambridge, Massachusetts when the pair spotted a dog outside running errands with his owner. It was clear that the owner needed to go into the post office, but sadly, couldn't bring the dog inside. So as she tied him up to a tree, she did something really thoughtful.
"It was very cold and windy out," Hollie told The Dodo. "I noticed that he was visibly shaking. She obviously noticed too because she immediately took off her jacket and covered the dog as he sat. Maybe she thought he would kick it off, so she bent down and zipped it up around him!"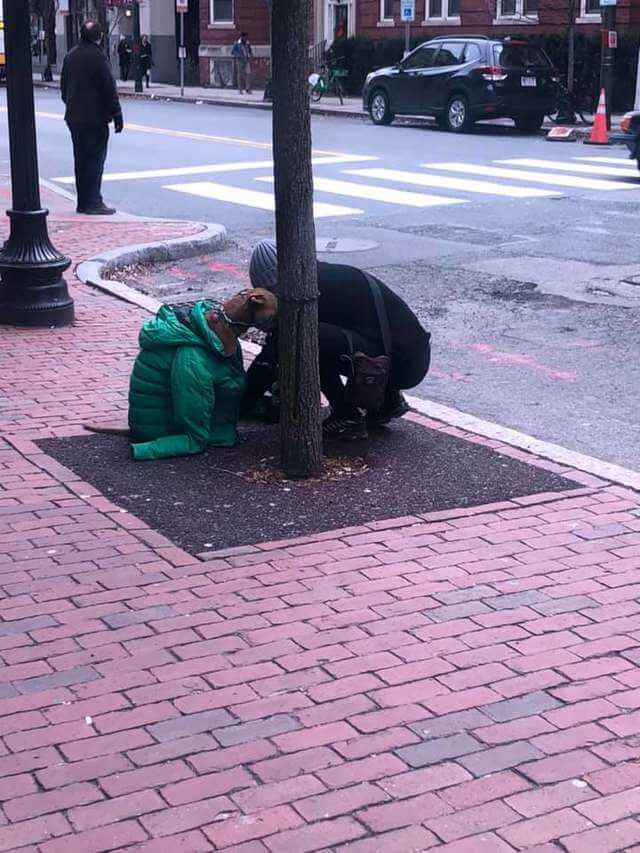 The dog sat still as his owner threw her jacket around him in order to keep him cozy. It's clear that while his owner couldn't take her inside, she still really cared about her pet.
"As soon as she got up and walked past me, I told her that what she did was incredibly sweet and thoughtful," Hollie said. "She just replied, 'Thank you! I don't want him to be cold!'"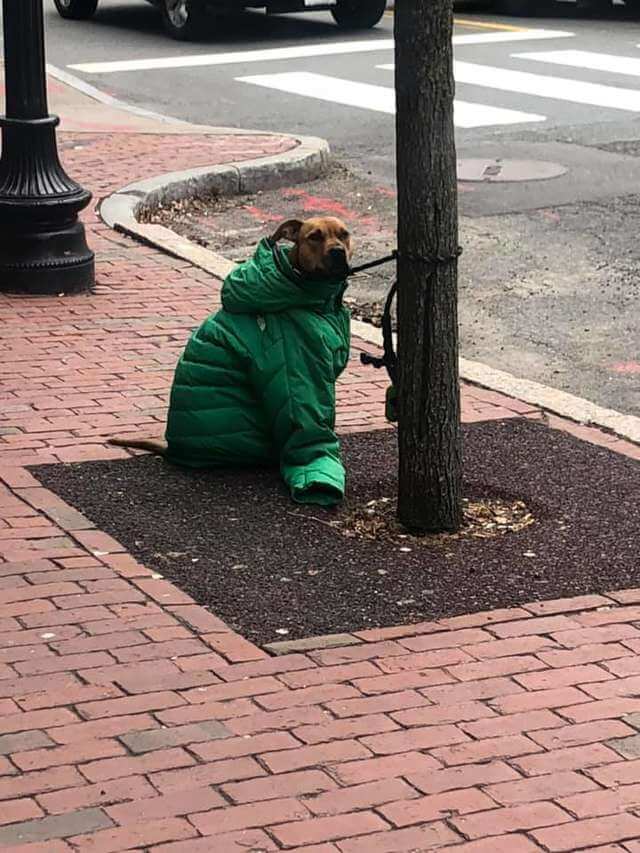 The adorable dog was quite a sight while wearing his jacket, so naturally, he got lots of attention from people who couldn't resist stopping to take his picture.
"I saw two or three other people walk past him and comment that he looked very cute and very warm," Hollie said.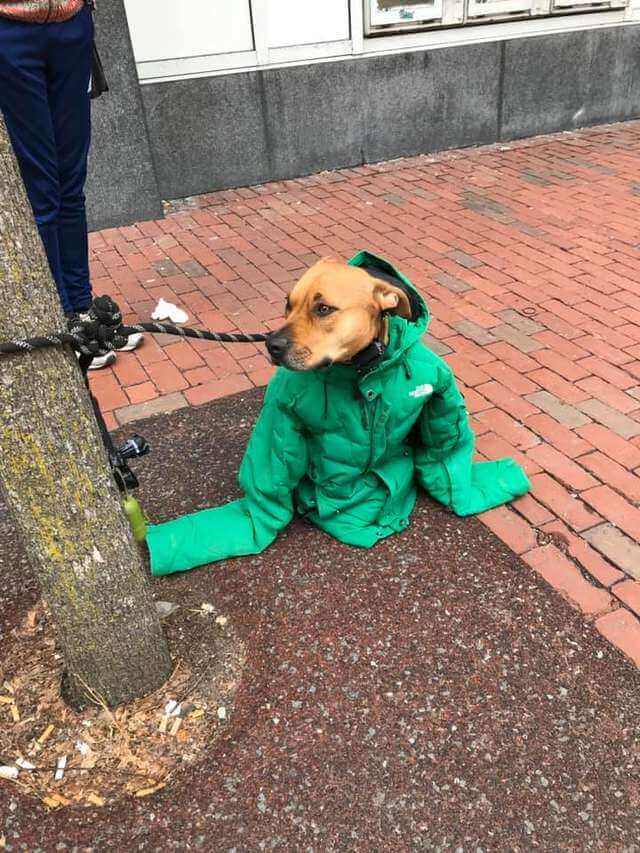 It is always nice to see pet owners showing their love for their pets.