We all have the perfect dog in mind. Some people adore active dogs so they can have a running buddy, while others prefer fluffy dogs to cuddle with. But any true dog lover knows that a dog shouldn't be judged solely by their size or appearance. A dog's personality is what should matter most when choosing a furry friend.
When Sheridan Oliver Martin asked her husband Sinclair for a Chihuahua, he instantly told her he didn't like little dogs. But when she finally convinced him, his whole world changed. Suddenly, Sinclair fell in love with a tiny Chihuahua and started spoiling her like crazy.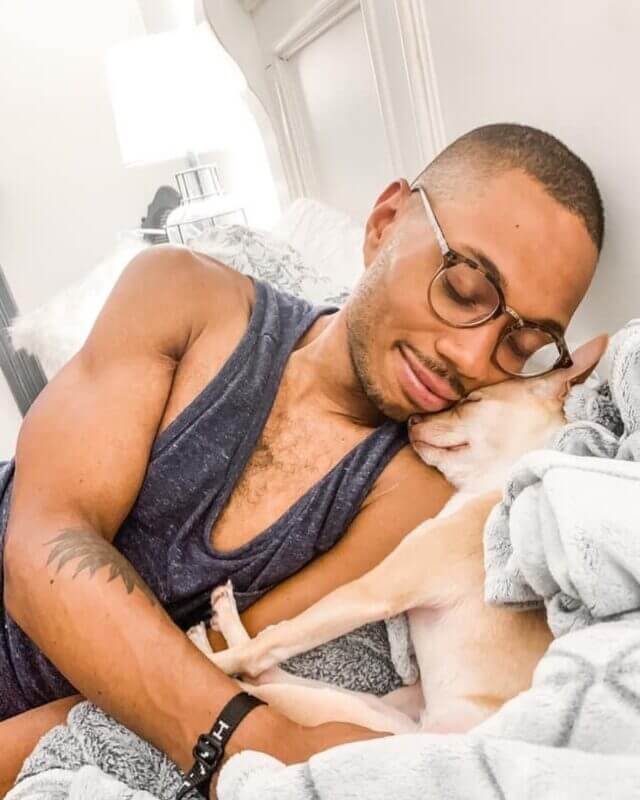 Meet Pickles!
Sinclair was used to having big tough dogs like their Pit Bull and German Shepherd mix named Merlin. He assumed all small dogs were "yappy and mean." But Sheridan grew up with small dogs, so she wouldn't stop asking for a Chihuahua. Finally, Sinclair caved and told her she could get one for her birthday.
"I remember the whole week before and the entire car ride there he lectured me about how she was going to be my responsibility and my dog and he wasn't going to have anything to do with her," Sheridan recalled.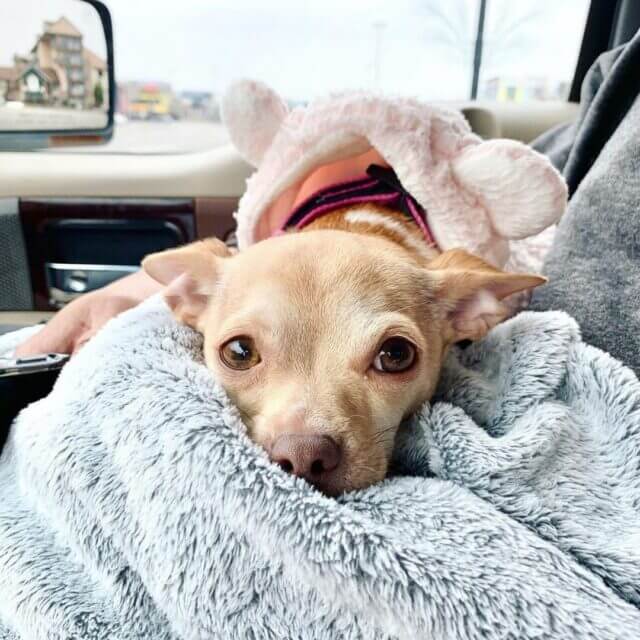 But then they adopted Pickles. The moment Sinclair met the Chihuahua puppy, he suddenly realized the stereotypes were wrong. Pickles was sweet and cuddly right away, so the couple couldn't help but fall in love.
Suddenly, Sinclair took back all the bad things he said about Chihuahuas. He agreed that he would help care for Pickles as much as needed. And as it turns out, he wanted to take care of her more often than Sheridan did.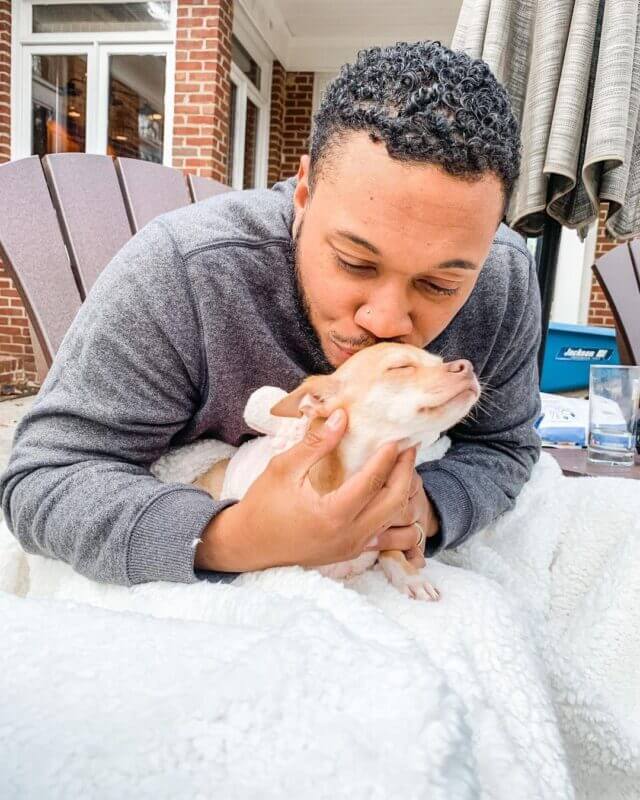 Love All Dogs
With Pickles around, Sinclair quickly realized you should never judge a dog by their looks or breed. The pup is so lovable that she even made him adore small dogs. He puts sweaters on her, wipes her muddy paws, and even tucks her into bed at night. It's the complete opposite of what he expected to happen.
Pickles also became an excellent companion for Merlin. The little dog is active and loves to play with dogs that tower over her. She plays with Merlin on a daily basis, and he gets tuckered out well before she does. Her lively personality has even made other "small dog haters," such as Sheridan's dad, fall in love.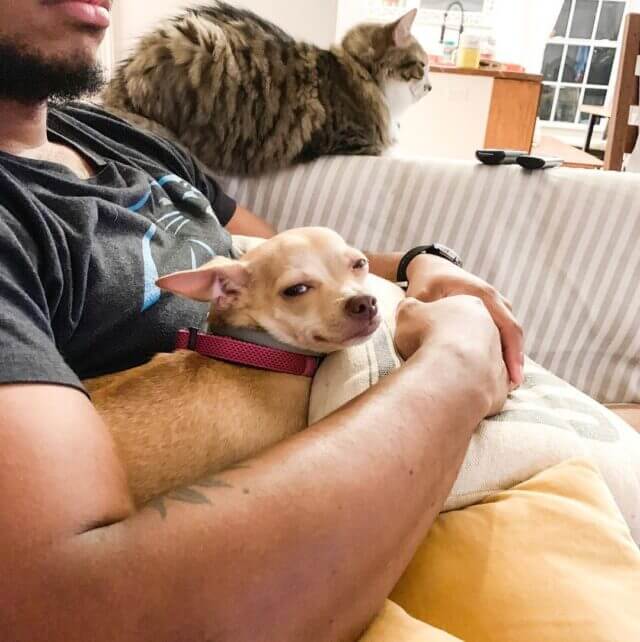 "Pickles has all the personality of a 100-pound dog in a 5-pound body," Sheridan said. "She makes everyone laugh because she makes really funny human facial expressions, like she knows something you don't know, or is smug, or just looks really, really happy."
Sweet little Pickles makes more people fall in love with her every day. Many people tend to assume that they dislike dogs of certain sizes or breeds, but when it comes down to it, all dogs can be sweet and lovable with the right family. And it's clear that Pickles has found the place where she truly belongs! Sinclair has even mentioned that he wants two more Chihuahuas now because of her.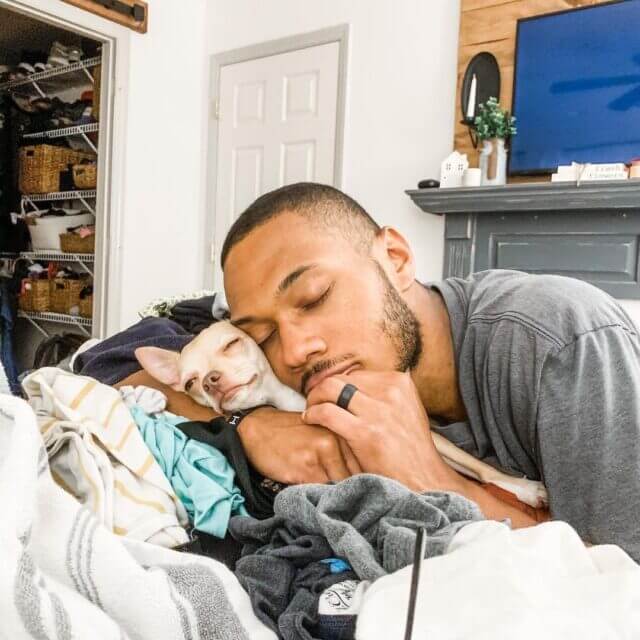 Please SHARE to pass on this story to a friend or family member.