When Travis Allen's dog got loose shortly after Christmas, he wasn't sure he'd ever see his best friend again. Four-year-old Chipper was with Allen visiting family in Warner Robins, Georgia when he got lost. Desperate to get Chipper back, Allen stayed a few extra days searching everywhere he could for his lost dog. He called local shelters and businesses while patrolling the streets near where Chipper got away, but there was no sign of the missing dog.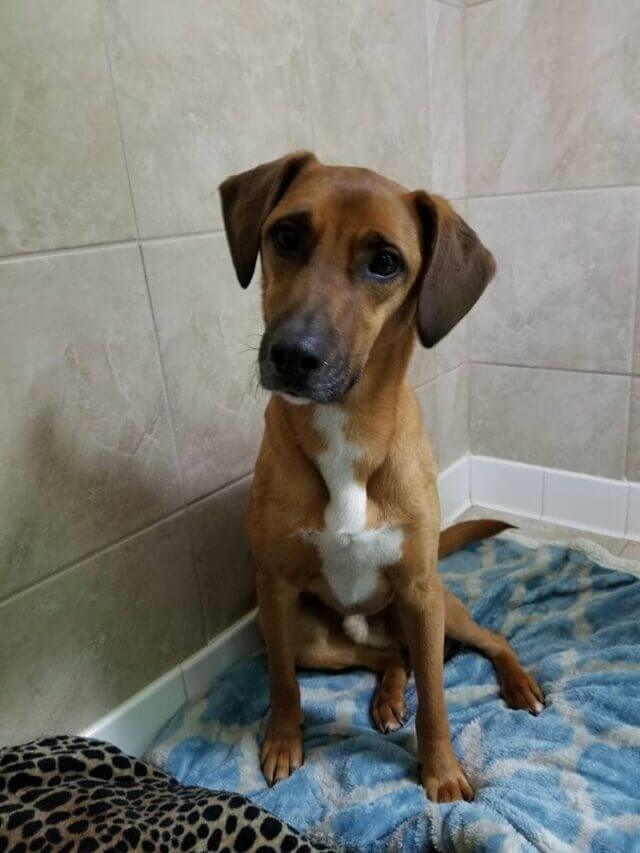 Eventually, Allen was forced to drive back to his home in Durham, North Carolina without Chipper. He had to leave the area where he last saw his four-legged friend, but he didn't give up hope. One of the many calls he made was to Endless Love Pet Palace, a dog boarding facility owned by Sheila Kemp. Kemp later wrote on Facebook,
"I felt the heartache and sadness in his voice, and I felt that we were supposed to help him. We were going to do all we could to find him."
While Allen had to leave, Kemp and a team of compassionate volunteers took up where he left off. They made posters and hung them all around town. They set up live traps and checked them every day. Several people made it their mission to find Chipper, and they drove and walked through nearby areas always keeping an eye out for the medium-sized brown dog.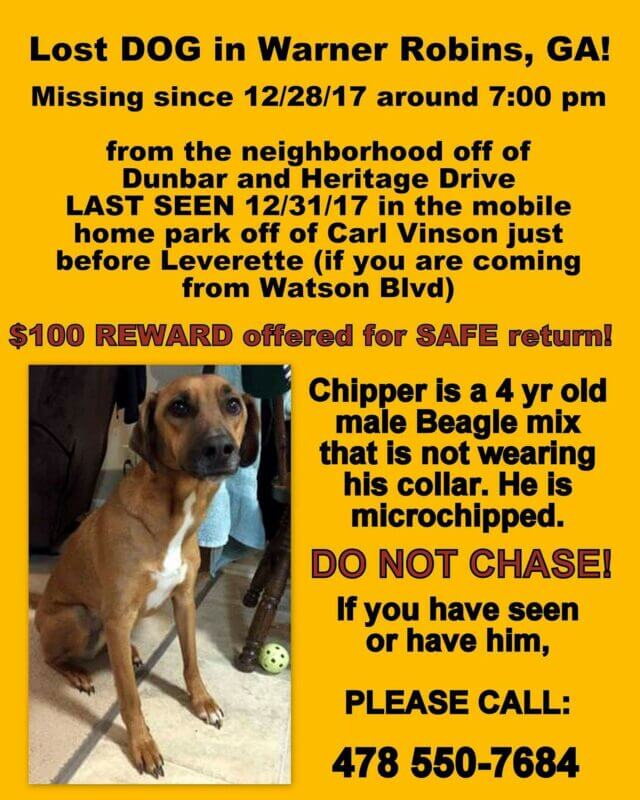 Several weeks passed with no sign of Chipper, but the search continued. Then one day, Kemp received the phone call she was waiting for. It was from a woman who said she'd found a dog matching Chipper's description. She found him wandering alone, scrawny and tired, about two weeks after he went missing. The woman fed him and helped him rebuild his strength. When she came across one of the missing dog posters, she knew she could make a lot of people and one sweet dog very happy.
After confirming Chipper's identity, Kemp and her team at Endless Love Pet Palace were thrilled to call Allen and tell him the good news. They pampered Chipper and planned the long-awaited reunion. As soon as Allen got within reach of Chipper, he was greeted with happy licks. Everyone who was rooting for their reunion watched as Chipper's happy mumbles turned into full-blown howls. He howled with joy and was elated to finally be back where he belonged—in the arms of his favorite person.