We often associate big dogs with being big and tough scary monsters – at least that's what Hollywood has made them out to be. But in reality, big dogs are actually so sweet and gentle and very, very chill. Big dogs make wonderful pets and get along with humans and other animals.
This was the case with Ruby Jane – a five-year-old bloodhound who is owned by vet tech Stephanie Vice and Matthew, her husband. Ruby Jane has lived with over 100 foster animals over the years. But one of the animals that Ruby Jane has taken a liking to is a little five-week-old American Wirehair kitten named Bondie.
"Is that your baby, Jane? Is that your baby you are you trying to pet?" Stephanie remarks in the Facebook video. "Say, 'It's OK.' Say, 'It's OK little cat — it's just a bath.'"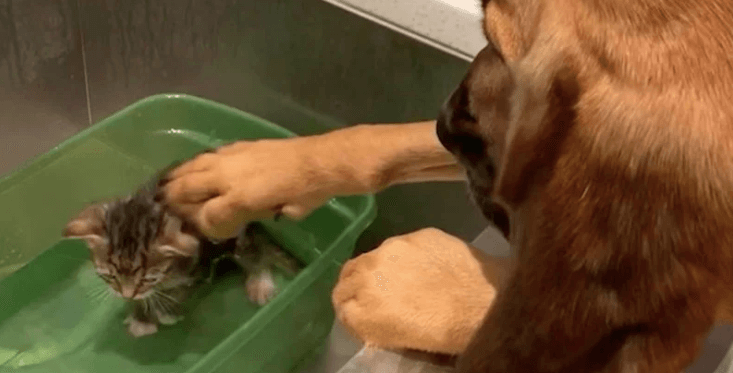 Stephanie uploaded the sweet video to Facebook late last week and since then has gone onto become a viral sensation. It has managed to amass almost nine million views, and you can see why. It's so cute to watch the big doggie comfort the little kitty during bath time.
According to the couple, Blondie – along with his two siblings – were from a local SPCA no-kill shelter. The Vices are planning to foster all three, as well as other kittens until they're all ready to be adopted out to their forever homes. The couple is very proud of all their fostering work, and it's also nice to see them doing so – not to mention the bond between Blondie and Ruby Jane is just the cutest thing ever.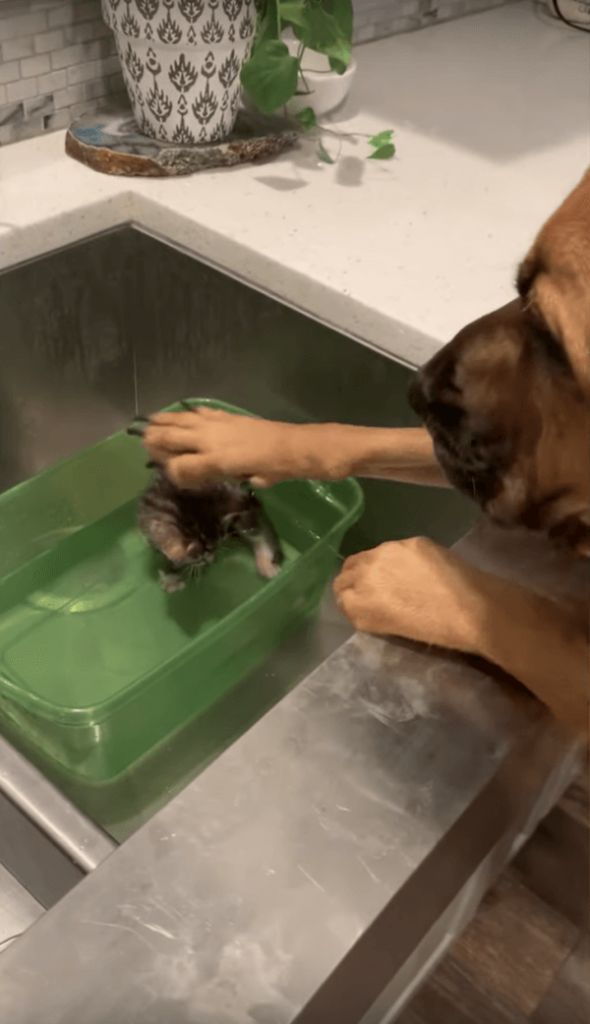 You can watch the full video below: