A car accident is scary and traumatic enough, but when your dog goes missing after the crash, an already bad scenario takes a nosedive for the worse.
That's what happened to Aaron Shuptrine of Houston, Texas, recently when he crashed on the way to work and his cherished best friend, Bevo (no relation to the legendary mascot of the Georgia Bulldogs), was thrown from the vehicle. Shuptrine wasn't able to find him in the immediate aftermath.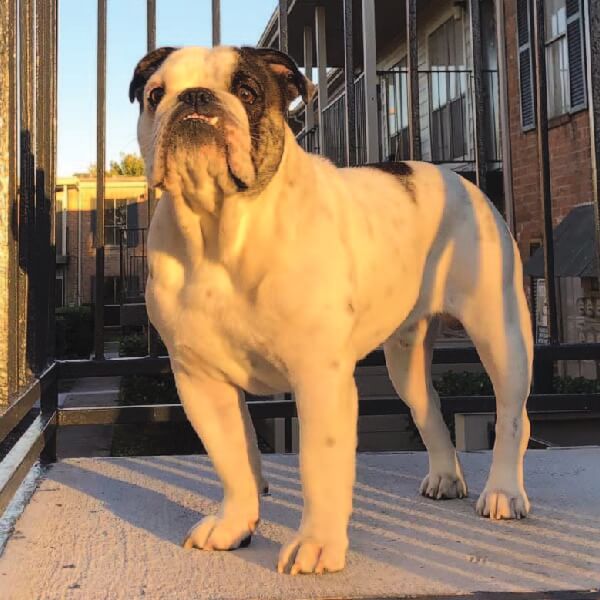 "I'm devastated," Shuptrine told KHOU-11 News Houston in a heartbreaking interview just after the wreck. "He's my world, man. He's always there. I lost my heart, basically. I need him back. I need him."
Happily, and quite miraculously, Bevo and Aaron have been reunited after a few—but very long—days of separation.
The Search Begins
Not long after the wreck, a Houston police helicopter reported seeing another vehicle stop and pick the dog up. At the time, Aaron was worried that the person was dog-napping Bevo. But he was hopeful that it was just a concerned driver and dog lover who was holding onto him for safekeeping.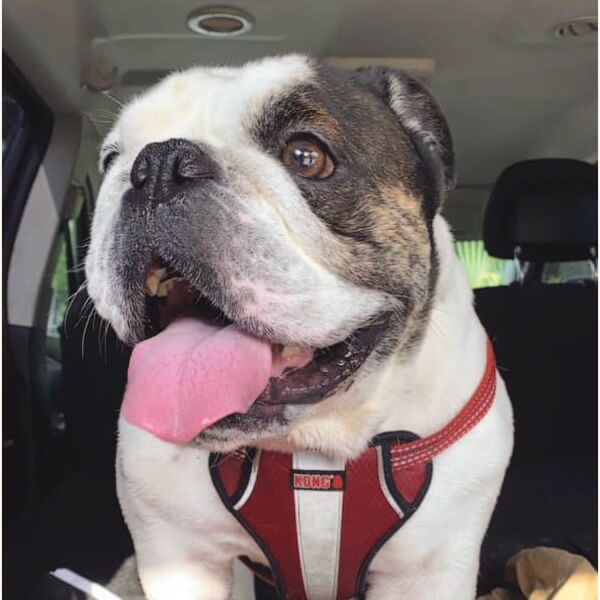 "I'm hoping they picked him up because they are trying to help. But he didn't have his tags on, and he's not chipped so my only hope is to spread the word any way possible," Shuptrine said. "I know he's scared."
As it turns out, that's exactly what happened.
A Good Samaritan
After seeing Bevo running through traffic on one of the city's typically jam-packed freeways, Sean Herlihy, a lifeguard at a local country club and fellow pooch protector, stopped to help before Bevo got hurt.
"I'm trying to keep up with him and calm him down," Herlihy told KHOU-11. "He's going back and forth into the breakdown lane and back onto the highway."
He then let co-worker Giovanni Escobedo take Bevo home to stay with him and his dad because they had the perfect pup family for Bevo to hang out with until his owner could be found—their three bulldogs.
"Being a pet owner myself, I would absolutely want the same thing done to me if mine ever went missing," Escobedo said.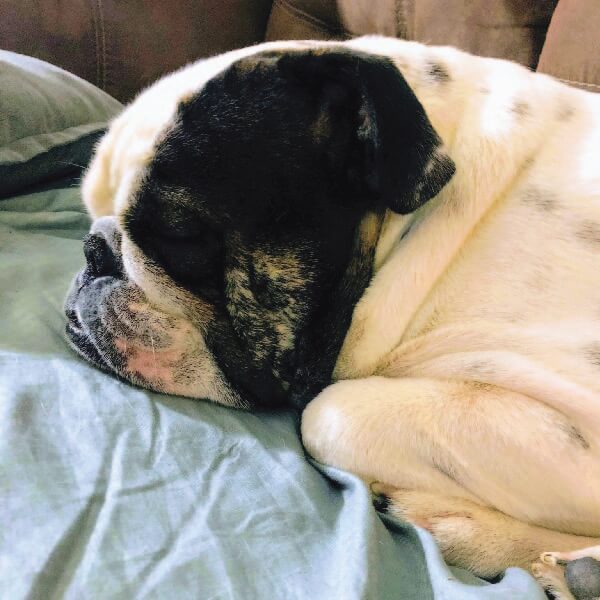 Reunited
The story quickly hit social media, where it was shared hundreds of times. The reunion finally came as the result of another country club employee seeing the story and realizing it was the dog Sean had picked up.
Now that the ordeal is over, Sean took to Facebook to express his gratitude, saying in his post:
Found! Bevo was picked up by a great person who worked at the Houston Yacht Club. He is healthy and uninjured. He spent last night at the chef's house who has Bulldogs as well. Setting up a time for me to pick him up tomorrow.
I wish I could thank y'all individually, this wouldn't be possible without y'all but with such a outpouring of support it would take me all night. Thank y'all.
A lost dog after a car wreck is something we see far too often. There might not be anything you can do about other drivers, but be sure to have your pup microchipped and wearing a collar with ID tags.