A child's love for his dog was made obvious after his quick action in a desperate moment. The family dog named Nitro slipped and fell into the backyard pool, leading to an impressive rescue from a young hero.
An 11-year-old named Matheus Felipe was relaxing in his home when he heard splashing coming from the backyard. Unsure of what this commotion could be, the boy looked out the window for any sign of trouble. What happened next was caught on the home's surveillance cameras, leading to the boy's recognition as a hero.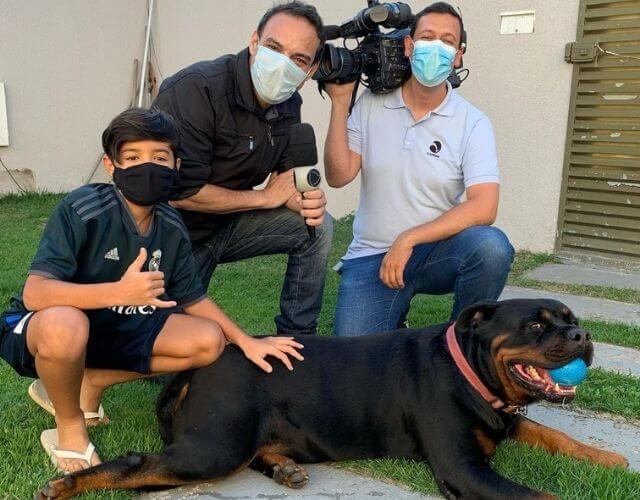 Nitro, the family's Rottweiler, had been sniffing around the edge of their backyard pool. It appears that Nitro lost his balance and fell into the backyard pool, causing him to paddle franticly while looking for an escape. Nitro was struggling to stay above the water, likely beginning to wonder if he would make it out of this situation on his own. That's when the brave young boy swooped in and saved the day!
The video footage shows Matheus darting toward the terrified Rottweiler, immediately jumping into the pool without hesitation. The young boy dove into the water fully clothed, aware of just how little time he might have to save his best furry friend.
Nitro is a large pup, meaning it would require a bit of power to hoist him out of the pool and into safety. With all his might, Matheus gathered every bit of strength he had, eventually pushing Nitro to the edge of the pool.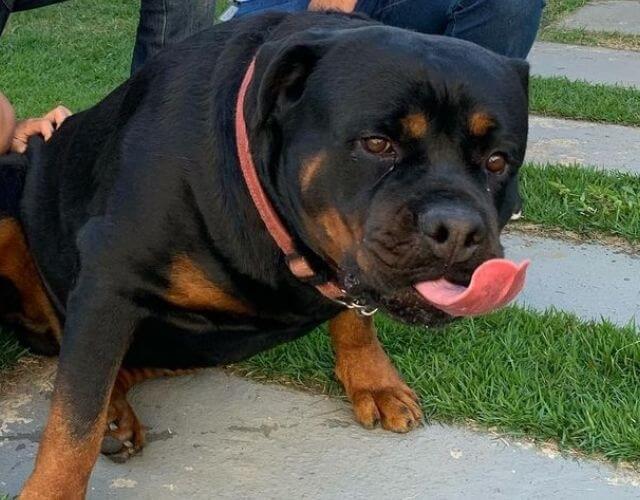 The effort is so great at some points, that Matheus is seen bobbing his head underwater in effort to help his best bud pull himself from the water. You then see Nitro place his paws on the ledge of the pool, finally gaining enough traction to break free from the pool's grasps. Matheus gives Nitro one last boost, leading him to the safety he couldn't have found otherwise.
The footage shows Matheus wiping his eyes after the dramatic ordeal, while Nitro stands in waiting with his tail eagerly wagging back and forth. Once Matheus takes a breath and realizes that his best furry friend is safe, the two share a touching moment that proves just how grateful Nitro is for his human's assistance.
"When he came out of the water, he started licking me saying 'thank you'". – Matheus Felipe
It's clear just how much Nitro loves his human brother, and how thankful he was for his quick action to save his life. Nitro is here today because of Matheus's bravery and will continue to show his gratitude through plenty of puppy cuddles and kisses.