Zoey the Lab mix's disappearance caused challenges most families wouldn't expect. First of all, 14-year-old Zoey is deaf, so calling her name was pointless. Then, when someone finally located the pup, she was in the most unlikely spot. Somehow, Zoey had climbed about 400 feet into a storm drain and gotten stuck. The rescue seemed impossible, but everyone was willing to do their part to help out.
After 12 hours on the job, rescue officials found an innovative way to pull Zoey free and save her life. Zoey's family can't even begin to explain how grateful they are.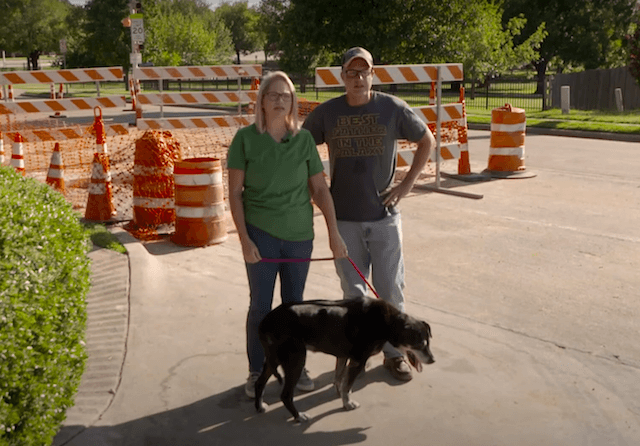 An Unexpected Rescue
Andrea and Brennan Tankersley adopted Zoe from an Oklahoma shelter not long after they got married. They said she had escaped their yard in Arlington, Texas before, but she always came back. This time, Andrea suspects that the back gate wasn't properly closed because security footage shows Zoey and their other dog Amelia running in and out. But Zoey never returned.
The family panicked, turning to NextDoor for help searching. To their amazement, many strangers were happy to look for Zoey. Even so, Andrea and Brennan still couldn't stop worrying.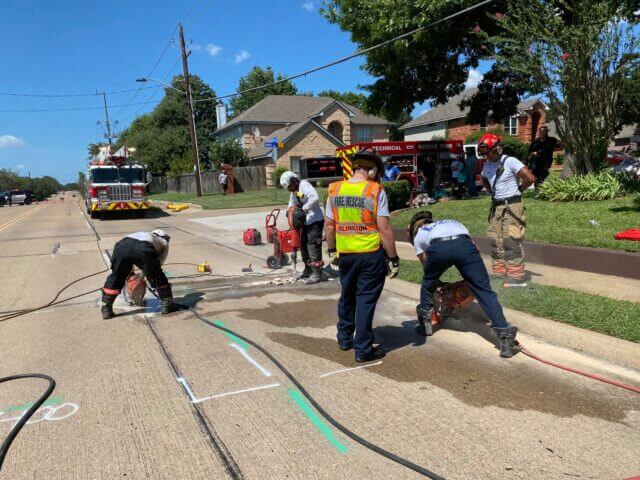 "You always go to the worst things that can happen, like, 'Did the dog get hit by a car?' Did she go off and die somewhere?'" Brennan said.
The search wasn't successful until the second night. They found a group of people, including individuals from animal services, gathered around a manhole drain. Dog sounds came from the drain. Yet, echoes made it hard to tell which direction the cries came from. A few bystanders tried to search in the storm drain themselves, but then firefighters, paramedics, and rescue crews arrived at the scene.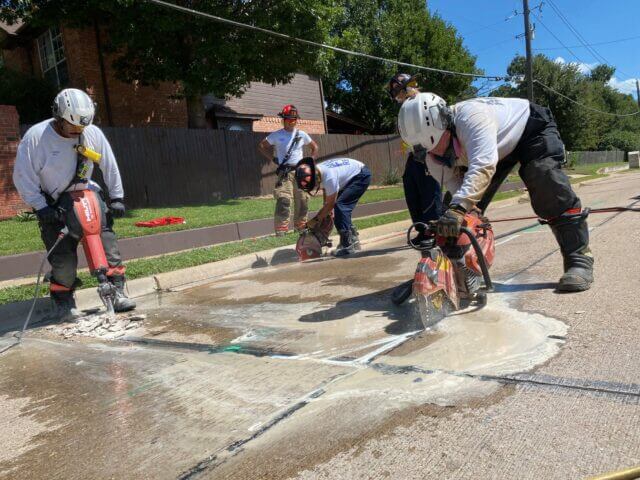 The Community Works Together
It seemed like an impossible task, but the rescue crews refused to admit defeat. They spent 12 hours coming up with different strategies to save Zoey. They ended up cutting into the concrete and the pipe to get in. Kind strangers purchased pizza and beverages for the hard-working crew.
"It baffled us every time they came up with a new strategy and how far they were willing to go and they were literally like, 'Failure is not an option, we're bringing your dog back,'" Andrea said.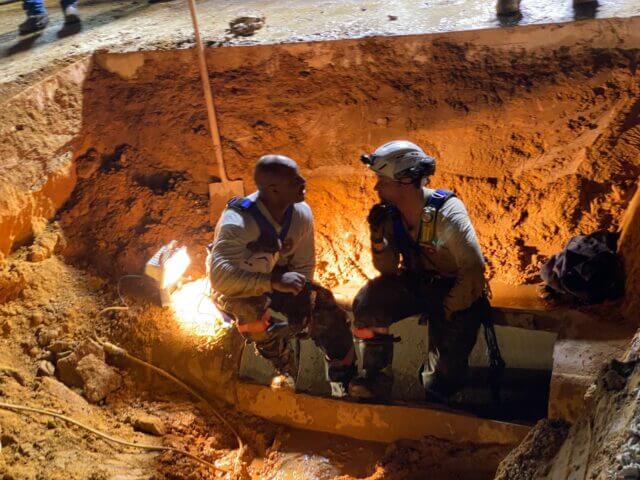 Eventually, the rescue team realized that a skateboard could help them get into the pipe easier. So, a boy let them borrow his skateboard. Sure enough, the rescuers were able to slide into the pipe easier and pull Zoey out. Those watching the rescue burst into joyous cheers.
After the rescue, officials placed Zoey on a stretcher and transported her to the vet in an ambulance. Somehow, Zoey is healthy, with no broken bones or bruises. Of course, she was thirsty and scared, though, so being back in a loving home will help her fully recover from the incident.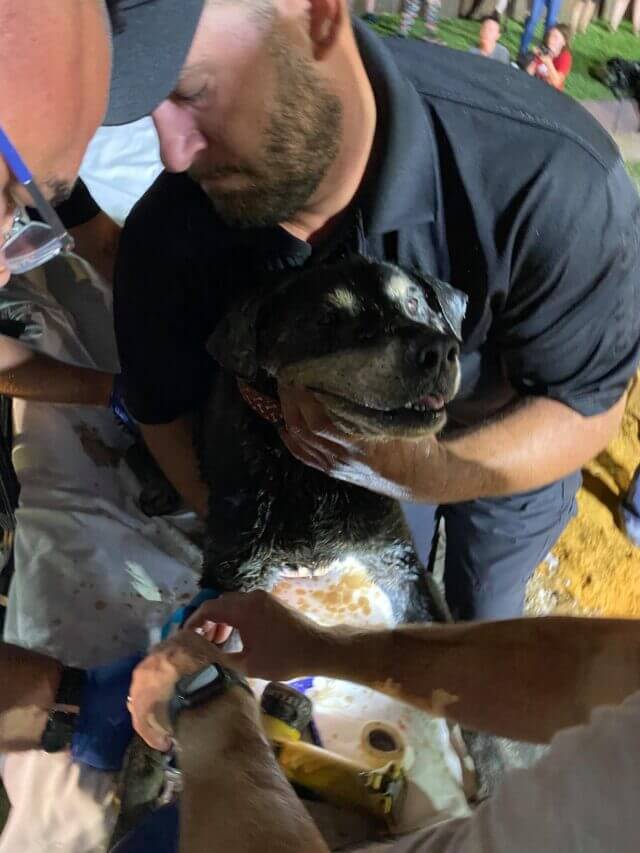 Andrea extended her gratitude to the Arlington Fire Department for taking every possible step to rescue the innocent dog. They likely saved Zoey's life!