Although Melani Andrews endured her share of heartbreak last year, she still has a ton of love to give.
According to Buzzfeed, she lost her husband in January. Then, a month later, she said goodbye to her beloved dog Lola.
With encouragement from her granddaughters, Andrews decided to head to the Front Street Shelter in Sacramento, California to find a new companion. But she wasn't looking for a pup that was particularly young or beautiful; she wanted the one that needed her love the most.
"This kind woman walked into our shelter and asked who the oldest, hardest to adopt dog was," the shelter wrote on Facebook. "So we introduced her to Jake."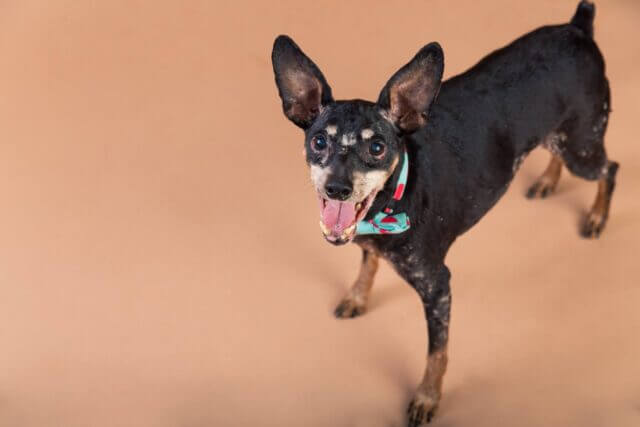 The poor pup had seen his share of potential adopters, but no one wanted to take him home.
"Jake has been with us for a long time, is a senior and has cancer in addition to skin problems. He was getting passed up time and time again. But Melani came to the shelter not just to find a great dog, but to save a life and give unconditional love to a dog in need."
The post concluded, "As you can see, it's a match made in Heaven. Please help us thank Melani…People like her are our heroes."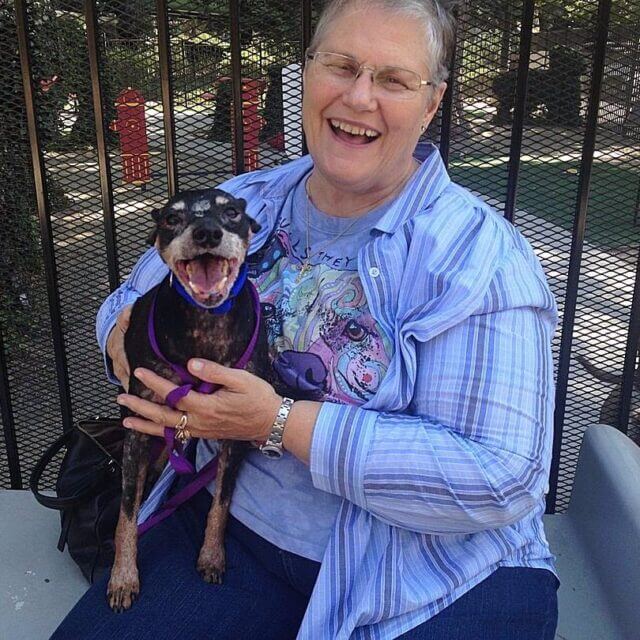 Now, Andrews and Jake are enjoying each and every day that they have together. The dog-mom told Buzzfeed,
"You could see he was a fighter and wanted to go to a home, something he missed."
She added, "He is so covered with sores you have to be careful of him…He's so skinny and delicate that I'm afraid he might break his legs jumping down from the bed, so I help him off of it."
It's obvious from Jake's beaming smile that he's thrilled to finally find his forever human.
"He's extremely friendly and already in guard mode for me," Andrews said in the story. "He's a love to be around. I hope his story means that a lot of dogs who get passed over get new homes."
This goes to show that all you need to be a hero is a big heart. We hope that Jake and his new mom have a wonderful life together!
Please SHARE to pass on this story to a friend or family member.
–>Related Post: Man Adopts Dog With Cancer So He Can Experience A Loving Home In His Final Days